2016 Grand Prize Winner: Soccer Without Borders
Soccer Without Borders (SWB) uses soccer as a vehicle for positive change, providing newcomer refugee, asylee, and immigrant youth with a toolkit to overcome obstacles to growth, inclusion, and personal success. Young people in their programs range from 5-20 years old, and hail from 68 countries of origin, speaking 54 languages. SWB takes an innovative approach to converting the uniting power of soccer into meaningful learning opportunities for newcomers to access pathways to success. SWB's adaptable program model leverages the universal language of soccer and the interpersonal safety net of a team to create a platform for these youth to advance academically, develop personally, make healthy lifestyle choices, build social capital, and develop language skills. The SWB model taps into young people's love for soccer, building a bridge between the game, the classroom, and their new community.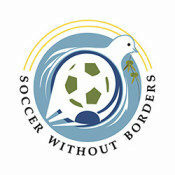 Primary Area of Impact: Education
Geographic Areas (Continents): Africa, North America
Geographic Areas (Countries): Nicaragua, Uganda, United States
Organizational Type: Non-Profit
Mission: Soccer Without Borders mission is to use soccer as a vehicle for positive change, providing under-served youth with a toolkit to overcome obstacles to growth, inclusion, and personal success.
Soccer Without Borders (SWB) addresses the high school dropout crisis amongst refugee and immigrant youth in the USA.
Social Challenge
An estimated 84 million people have been forcibly displaced worldwide; 42% are children and about 26.6 million are refugees (UNHCR, 2021). The United States has the largest resettlement program in the world, accepting nearly 85,000 refugees through the UNHCR program in 2016 alone, more than all other resettlement countries combined. Almost half of these were youth, with the vast majority experiencing stress and trauma due to exposure to war, deprivation, and violence. Resettlement in the U.S. offers a respite from the extremity of the past but brings with it the new challenge of integration, including academic difficulties, language acquisition, social isolation, negative peer pressure, grief and bereavement, discrimination, cultural misunderstanding, and adjustment to a new educational system. This struggle is reflected in many ways; one of the most pronounced is their high school graduation rates. According to the U.S. Department of Education, limited English proficiency students (ie. the majority of newcomers) have one of the lowest high school graduation rates of any demographic group, lower than both African American and Native American youth. Further, associated psycho-social stress can hinder refugee children's ability to learn English, perform adequately in school, and develop peer support networks.
SWB is the only sport for development organization working with refugee youth in both a country of asylum (Uganda) and a resettlement country (USA), which has allowed them to gauge what skills are most critical for newcomers in any scenario. They leverage the universal language of soccer to build bridges across divides and create meaningful opportunities for persons of all backgrounds to contribute. SWB leads by listening, learning, and understanding, qualities that have led to lasting programs and transformative change.
Getting girls in the game is a central focus of SWB's work, breaking down barriers so that girls of all cultural backgrounds can exercise their right to play. More than 40% of SWB's year-round program participants are female, which is an extraordinary participation level for minority girls and adolescents from these cultural backgrounds.
SWB measures impact by looking at five specific outcomes that lead to long-term growth, inclusion, and personal success for their participants:
Academic Achievement: 95% of regular SWB participants in the U.S. have graduated from high school. Of these, 92% have gone on to two- or four-year colleges. Comparatively, 40% of English Language Learners where SWB operates do not graduate from high school.
Healthy Lifestyles: 88% of youth in SWB programs reported that they knew more about how to be healthy and make healthier choices because of SWB
Language Development: SWB youth hone their English language skills for 10-12 additional hours per week in a variety of different contexts
Social Capital: 96% of participants reported making a new friend at SWB and 91% said they were more comfortable around people who were different than them because of SWB participation
Personal Development: youth in SWB programs feel supported to reach their goals on and off the field, leading to an overall retention rate of 80% among youth ages 10-20. By comparison, 70% of youth in the U.S. drop out of sports by age 13.
SWB helps youth overcome barriers through creative and holistic programming, which include providing quality environments, valuable resources, prepared staff, and intentional engagement with communities. SWB's innovative program design is underpinned by foundations in research, mapped out by a logic model that outlines the pathway from inputs to impact, and monitored by a program rubric and coaching framework that ensures consistent fidelity to the model. This process and feedback loop allows them to identify where and when the model is being fully implemented, where more resources and training are needed, and how program quality and safety is sustained during periods of growth.
Additionally, SWB has implemented six mantras which define their unique culture that is consistent across all SWB locations, programs, and teams. These mantras guide them to prioritize what matters most and were a tether for SWB coaches, particularly when the COVID-19 pandemic put a halt to in-person activities.
SWB has demonstrated significant growth in reaching youth across cultural and geographic contexts, with programs in Nicaragua, Uganda, and multiple cities across the US. Direct-service programs operate with a range of resources, in different contexts, with different leaders, and face common but distinct challenges. There is space within the program model for local adaptation, responding to the specific needs of a target population and the resources available. Their model for programming also includes training and accelerating the growth of other organizations through learning centers. While each of their local offices has key education, foundation, government, and community partners, as an organization SWB is a part of several national and global efforts including the Bloomberg American Health Initiative, the Up2Us Sports coalition, the Common Goal movement, and the Football For Good and Beyond Sport networks. SWB demonstrates leadership in their fields through speaking, writing, and capturing and sharing evidence. They have created volunteer and ambassador trainings that actively work to increase understanding of "other" cultures and promote a more inclusive world.
Beyond Sport Collective Impact Award Winner, 2019
Sport Award Winner by the Robert Wood Johnson Foundation, 2018
US Soccer Foundation's Impact Award, 2018
Urban Soccer Symposium Impact Award from the U.S. Soccer Foundation, 2017
Finalist for the Open IDEO Challenge for Refugee Education in East Africa, 2017
FIFA Diversity Award Winner, 2017
Sport for Social Inclusion Award Shortlist, 2016
Finalist for the Beyond Sport Award for Social Inclusion.
Champion of Change by the White House, 2015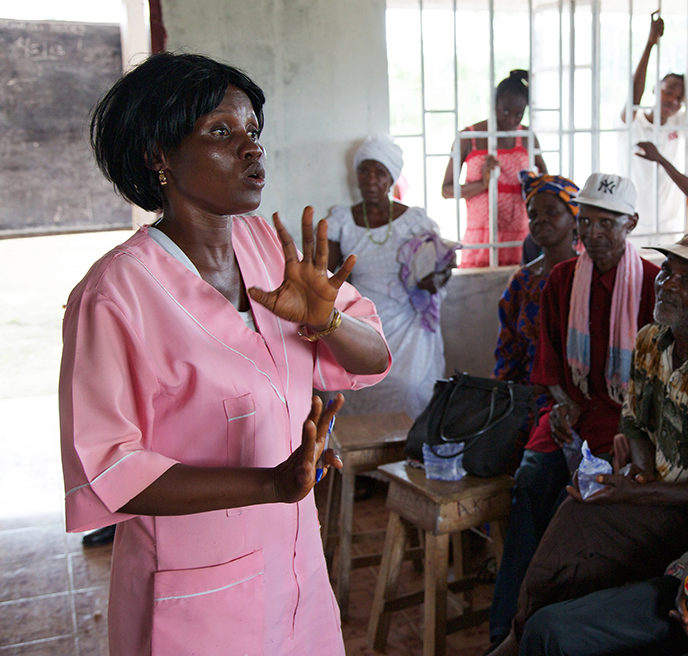 Namati advances social and environmental justice by building a movement of people who know, use, and shape the law. …Read More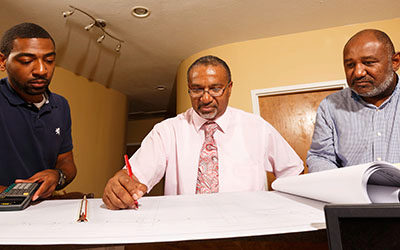 Hope Enterprise Corporation (HEC) is a not-for-profit Community Development Financial Institution (CDFI) with a mission of strengthening communities, building assets, and improving lives in economically distressed parts of Alabama, Arkansas, Louisiana, Mississippi and Tennessee.…Read More