2016 Winner: Soccer Without Borders
Soccer Without Borders uses soccer as a vehicle for positive change, providing newcomer refugee, asylee, and immigrant youth with a toolkit to overcome obstacles to growth, inclusion, and personal success. Their adaptable program model focuses on five outcome areas: social capital, healthy lifestyles, academic advancement, language development and personal development. Their evidence-based design includes four "lenses" through which they see their work: youth development, trauma-informed, access & inclusion and sport & health.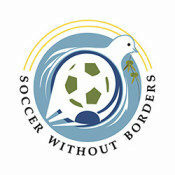 Primary Area of Impact: Education
Geographic Areas (Continents): Africa, North America
Geographic Areas (Countries): Nicaragua, Uganda, United States
Organizational Type: Non-Profit
Mission: Soccer Without Borders mission is to use soccer as a vehicle for positive change, providing under-served youth with a toolkit to overcome obstacles to growth, inclusion, and personal success.
Soccer Without Borders (SWB) addresses the high school dropout crisis amongst refugee and immigrant youth in the USA.
Social Challenge
Around the world, almost 60 million have been displaced by conflict and persecution. Nearly 20 million of them are refugees, and more than half are children. The United States has the largest resettlement program in the world, accepting nearly 80,000 refugees through the UNHCR program in 2014 alone, more than all other resettlement countries combined. Almost half of these were youth, with the vast majority experiencing stress and trauma due to exposure to war, deprivation, and violence. Resettlement in the U.S. offers a respite from the extremity of the past but brings with it the new challenge of integration, including academic difficulties, language acquisition, social isolation, negative peer pressure, grief and bereavement, discrimination, cultural misunderstanding, and adjustment to a new educational system. This struggle is reflected in many ways, one of the most pronounced being their high school graduation rates. According to the U.S. Department of Education, limited English proficiency students (ie. the majority of newcomers) have one of the lowest high school graduation rates of any demographic group, lower than both African American and Native American youth. Further, associated psycho-social stress can hinder refugee children's ability to learn English, perform adequately in school, and develop peer support networks.
From the onset, Soccer Without Borders has been influenced by the educational philosophy of Paulo Freire, who viewed the "banking method" of education- where a teacher "deposits" information into a student- as reinforcing existing power structures and therefore incompatible with social mobility. His concept that every teacher is a learner and every learner is a teacher shapes our approach to leadership at SWB. They seek leadership and learning opportunities in every role from participants to coaches to directors. As the organization expanded over time, SWB has been intentional with their leadership by undertaking four specific initiatives: defining leadership principles, investing in equitable leadership pathways, naming shared culture, and reshaping organizational structure.
After being named a Lipman Family Prize honoree, they invested in Monitoring & Evaluation by creating an M&E Associate position and hiring an M&E Specialist to lead the design of an M&E strategy. The strategy mapped out "right-sized" monitoring and evaluation processes for each stage of planned growth, as they moved toward our 2026 strategic goals. In order to capture accurate data and build a culture of monitoring, evaluation, and learning, they launched "The M&E Cup," a friendly competition between coaches and SWB locations wherein they earn points for collecting essential data, including attendance, participant demographics, safeguarding information, youth survey results, and coach reflections. The result of these investments was a wider, more accurate body of monitoring data and a deeper understanding of the value of M&E to their development. Their M&E journey was anchored at every stage by a commitment to their core value of a "Focus on the Whole Person."
Soccer Without Borders is 14 years old, and by most measures an adolescent organization. Operationally, they've invested in the new approaches to build the skills and character that they need to make an outsized impact on the world. To name a few, they overhauled their M&E and Development databases to leverage technology for great efficiency, expanded their Board of Directors to form new Advancement and Governance committees, built Advisory Boards in each USA hub location, created an Alumni Council, launched a sabbatical program for their staff.  Programmatically, they've been engaging their invested and diverse community of stakeholders in defining their benchmarks against three main goals:
Communities: Maximize the potential and impact of every SWB hub with measurable quality
 Leadership: Demonstrate leadership in their field(s) through speaking, writing, and capturing and sharing evidence
Growth: Responsive programming: Enable a rapid-response coaching and training mechanism that can support urgent needs and Model programming: Train and accelerate the growth of other organizations through learning centers. These goals are enacted through plans in three functional areas: people, programs and business. These plans are shaped with their foundational imperatives, their culture, as their guidance.
In addition to a focus on the whole person and authenticity, their third core value at Soccer Without Borders is "a process-oriented approach." Their tools and methods reflect this commitment to not only doing the right things, but doing them the right way. One such tool is their FAMILY Coaching Framework. Their coaches serve youth from more than 65 different countries who speak over 50 languages. From listening to participant feedback, they learned that their best coaches have the ability to make team feel like family. They set out to capture and articulate what these coaches do to create this sense of family. That process resulted in the Coaching tool: The FAMILY Framework. FAMILY stands for Facilitation, Activity, Management, Identity, Learning, and Youth-centered. This framework gives coaches specific guidance on how to create an optimal SWB practice or game. With a vision of impact rippling out in concentric circles, they contribute to collaborative efforts at the local, national, and global levels. While each of their local offices has key education, foundation, government, and community partners, as an organization they are a part of several national and global efforts including the Bloomberg American Health Initiative, the Up2Us Sports coalition, the Common Goal movement, and the Football For Good and Beyond Sport networks.
97% of SWB seniors graduated from high school in the most recent school year, compared to a national average of 58% for youth with limited English proficiency. Overall, SWB maintains a 95% high school graduation rate among regular participants, with 92% progressing on to college.
While 70% of kids in the U.S. drop out of sport by the age of 13 (National Alliance for Sports) in 2014 our retention rate was 80% among youth ages 10-20.
Regular participants of SWB have access to CDC recommended levels of moderate-to-vigorous activity for at least 70% of the year by coming to SWB alone.
Youth in mentoring relationships for 12+ months have been found to have improved self-confidence, are less likely to drop out of sc
hool, have improved attitudes about their future, and improved psychosocial and behavioral outcomes. In 2014, the average SWB head coach tenure was 40.2 months.
88% of youth reported that because of coming to SWB they knew more about how to be healthy and made healthier choices, while 96% reported making a new friend and 91% said they were more comfortable around people who were different than them because of SWB participation.
In 2014, 486 volunteers gave more than 19,000 hours of their time as coaches, mentors, tutors, drivers, and interns, a value of nearly $400,000.
Finalist for the Beyond Sport Award for Social Inclusion.
Champion of Change by the White House for World Refugee Day
Community MVP award from the New England Revolution of Major League Soccer.
Finalist for the Open IDEO Challenge for Refugee Education in East Africa
Winner of the Nike Girl Effect Challenge
4,300 pieces of soccer equipment donated by supporters and delivered to youth in SWB communities around the world.
Held 180 community events bringing together thousands of community members to celebrate and raise awareness of local and global initiatives like the International Day of Peace, International Women's Day, and World Refugee Day.
Their approach to M&E has been recognized by the Robert Wood Johnson Foundation's Sport Award, the US Soccer Foundation's Impact Award, and the Beyond Sport Collective Impact Award,
Earned top spot in the UpActive ShowUp Contest
5 star rating from Impact Matters
Platinum seal from Candid (Guidestar)
Grew from 21 teams to 74
Implemented hub-and-spoke expansion strategies that tripled the number of program sites from 8 to 24
Opened new hub locations in Seattle and Denver and a global female coach initiative
Quadrupled summer programming hours,
Created 8 new community leagues
Retained over 75% of regular participants from year-to-year
Maintained high school graduation rates over 92% amidst rapid growth
Worked with experts to deepen their understanding of trauma-sensitive education and restorative practices, and institutionalized this understanding in a coaching tool – the FAMILY Framework
In 2017, FIFA, the global soccer governing body, awarded SWB its Diversity Award.
In 2018, in a global vote by 120 network member organizations from 61 countries, SWB was elected to the Board of the network itself.
In 2019, Fox Sports produced three features about Soccer Without Borders work with refugee girls, which aired during the primary Women's World Cup coverage.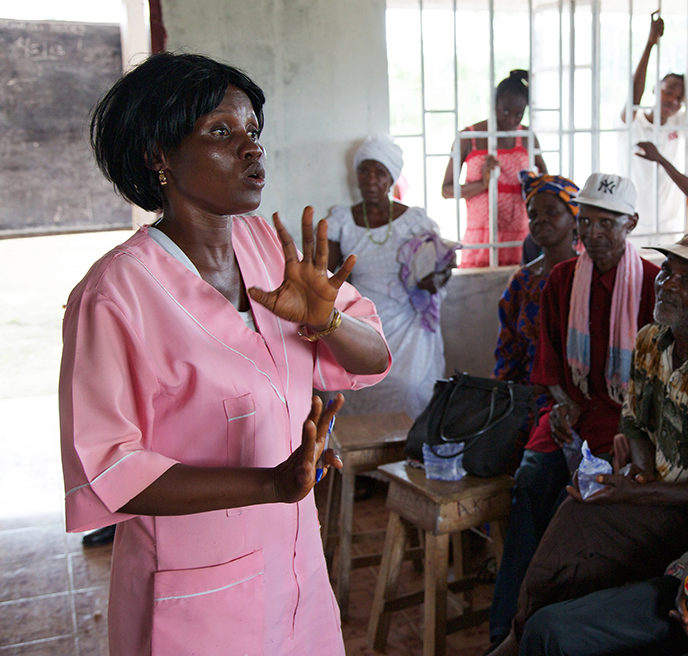 Namati envisions a world where the power of law resides in the hands of people. We want a world in which laws and policies reside not only in books or courtrooms, but also on the land, in the home, and within the grasp of every person.…Read More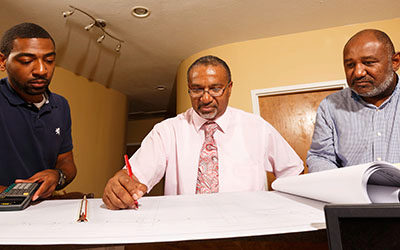 Hope Enterprise is a community development financial institution that provides a substantial number of low-wealth people and communities with the financial tools and resources needed to achieve a better quality of life.…Read More