2016 Winner: Hope Enterprise Corporation
Hope Enterprise Corporation (HEC) is a not-for-profit Community Development Financial Institution (CDFI) with a mission of strengthening communities, building assets, and improving lives in economically distressed parts of Alabama, Arkansas, Louisiana, Mississippi and Tennessee. HEC is comprised of a regional credit union (Hope Credit Union), loan fund (Hope Enterprise Corporation) and policy center (Hope Policy Institute). Collectively known as HOPE, they provide a range of financial services that support jobs, housing, community, infrastructure, and access to responsible banking services to address socio-economic challenges confronting the region and its low-income residents. Since 1994, HOPE's efforts have generated over $3.6 billion in financing and benefited more than 650,000 individuals in distressed communities throughout the Mid South. HOPE bolsters its impact through policy analysis and advocacy in the areas of financial inclusion, family economic security, and other issues that affect low-wealth and traditionally disenfranchised individuals.

*2020 Beacon Award Winner*
Primary Area of Impact: Economic Development, Poverty Alleviation
Geographic Area (Continent): North America
Geographic Area (Country): United States
Organizational Type: Non-Profit
Mission: To strengthen communities, build assets and improve lives in economically distressed areas of the Deep South by providing access to high quality financial products and related services.
HOPE's efforts have generated over $2 billion in financing and benefited more than 650,000 individuals in distressed communities throughout the Mid South.
Social Challenge
The Mid South states comprised of Arkansas, Louisiana, Mississippi and Tennessee are one of the most distressed and impoverished regions of the United States and have the highest rates of unbanked and underbanked households in the country. According to the U.S. Treasury Department, of the 384 counties within the United States that are classified as persistent poverty counties – counties where the poverty rate has been greater than 20% for the last 30 years – 97, or 25.2% are in the Mid South. In these counties, nearly half of the residents are people of color.
The Mid South has long been plagued by disinvestment in opportunity structures such as schools, health care facilities, housing, small businesses, and financial institutions. As a result, disparities along race and class lines have been widening. Similar differences and inequity also exist in the quality of school facilities, access to health care facilities, healthy food retail outlets, and housing quality. Black unemployment in the region is typically higher than black unemployment nationally, while white unemployment rates generally fall below national averages. Compounding these challenges, many banks have closed branches in low-income and minority communities.
For decades, HOPE has been at the forefront in helping people and places on the edge of the economy increase access to mobility-enhancing financial services, demonstrating that responsible financial tools empower vulnerable people to improve their lives; and that locally directed investment in vital infrastructure transforms communities and fosters a civil society. As a member-owned financial institution, HOPE galvanizes collective action, amplifies local voices, and supplements this with rigorous data analysis to advocate for policies and practices that change systems, increase investment, and close opportunity gaps. HOPE has evolved from a $1.5MM loan fund focused on economic development to a $500MM family of development finance organizations focused on a variety of barriers to economic mobility and with a wider array of tools. HOPE has boldly stepped in to become an oasis where bank deserts are expanding. They have become a leader in developing products, services, and policy solutions that address the unique challenges faced by communities with high rates of poverty, unemployment, unbanked and underbanked households, and with chronic disinvestment.
Thorough commercial lending, mortgage lending, retail financial services, community development and policy advocacy and analysis, HOPE has generated substantial social and economic impact including the following:
In 2021, provided 125 mortgage loans; 90% of recipients were people of color, 87% first-time homebuyers and 64% female
In 2021, provided 2,630 commercial loans totaling more than $85 million; 71% of recipient companies were owned or led by people of color and 6,597 jobs were created
Of their 50,000 member-owners, 80% are people of color and 61% were previously unbanked or underbanked before opening an account with HOPE
HOPE has dedicated funds to finance health facilities, schools, and grocery stores, filling needs unmet by the existing market and strengthening communities. HOPE has also introduced new efforts in their work including Crece con HOPE ("Grow with HOPE"), which increases accessibility and availability of their financial tools among Hispanic and immigrant communities, and a tool for supporting entrepreneurs of color and female entrepreneurs in starting and growing their businesses.
HOPE's history is one of intentional innovation in response to the needs of low-income communities. Although HOPE was originally established as purely a business loan fund, it quickly recognized the Mid South's need for broader financial services and launched a cooperative credit union. Subsequent innovation has been driven by their decision to measure their effectiveness by examining their overall impact on members' lives, rather than traditional CDFI measurements, such as jobs created. This led to their developing expertise in financing community infrastructure initiatives. In addition, it prompted their engagement with policymaking work that has culminated in the HOPE Policy Institute. HOPE intends to continue its commitment to innovation and has positioned itself as a laboratory for developing financial products and services that can be adapted. HOPE has also invested in developing technology solutions to broaden its reach through online and mobile offerings. For example, in 2015, HEC launched a set of new online and mobile banking products, including a smart web application and a personal financial management tool.
HOPE has a track record of transferring its learnings through professional networks, conference presentations, research, and consulting to share its findings with CDFIs across the country, including those involved in the Opportunity Finance Network. HOPE's commitment to knowledge transfer was a primary motivator in the organization's decision to pursue policy work. Their programmatic and policy initiatives are complementary, and the organization relies heavily on the findings from its programs to advise local, regional, and federal governments. This includes their advising of the Consumer Finance Protection Bureau and their implementation of the New Markets Tax Credit program, which has generated $35 billion in investments in underserved areas. Furthermore, HOPE partners with nonprofits, employers, schools, other financial institutions, and government institutions for its economic development and policy work. HOPE has received a number of requests to replicate the program throughout the region and are developing a strategy to deliver it at scale.
Awarded $88 million by the Emergency Capital Investment Program (ECIP), the largest community investment in HOPE's history, 2021
One of only 16 credit unions in Mississippi to earn the Mississippi Credit Union Association's (MSCUA) Advocacy Award
John P. McNulty Prize: Aspen Global Leadership Network
Wachovia Community Development Financial Institution Excellence Award
Ernst & Young National Supporter of Entrepreneurship
Co-op America Building Economic Alternatives Award
National Community Reinvestment Coalition James Leach Award
Credit Union Times Serving the Underserved Award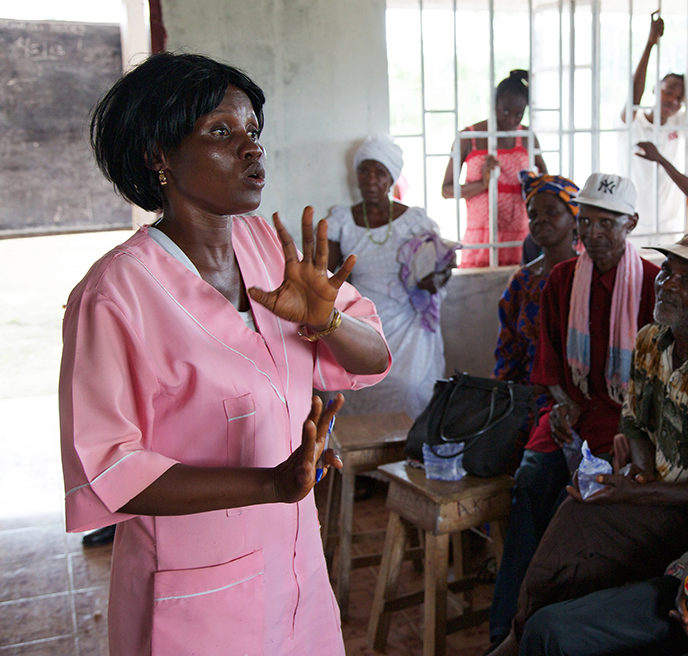 Namati advances social and environmental justice by building a movement of people who know, use, and shape the law. …Read More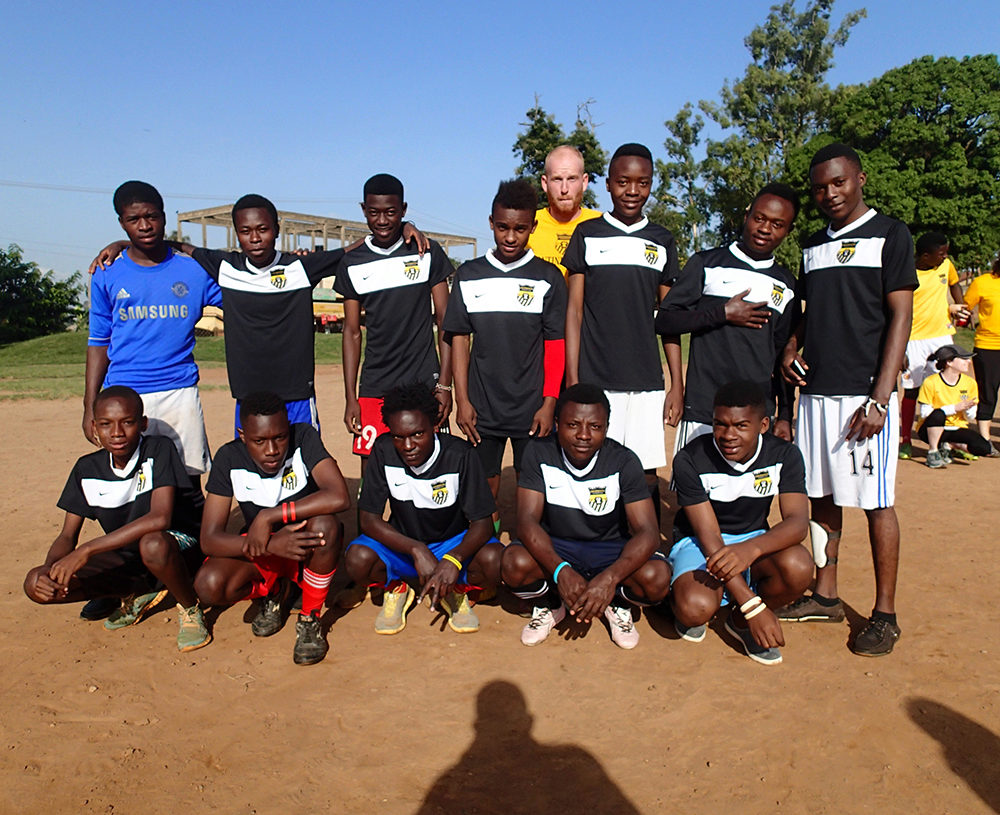 Soccer Without Borders (SWB) uses soccer as a vehicle for positive change, providing newcomer refugee, asylee, and immigrant youth with a toolkit to overcome obstacles to growth, inclusion, and personal success.…Read More