2016 Honoree: Hope Enterprise Corporation
Hope Enterprise Corporation (HEC) is a not-for-profit Community Development Financial Institution with a mission of strengthening communities, building assets and improving lives in economically distressed communities in Arkansas, Louisiana, Mississippi and Tennessee, by providing access to affordable, responsible financial products and related services. HEC is the primary sponsor of Hope Credit Union (HCU), a low-income designated credit union that serves 32,000 members within the same geographic footprint. Collectively known as HOPE, HEC and HCU provide a range of financial services that support jobs, housing, community, infrastructure, access to responsible banking services and that address socio-economic challenges confronting the region and its low-income residents. Since 1994, HOPE's efforts have generated over $2 billion in financing and benefited more than 650,000 individuals in distressed communities throughout the Mid South. HOPE bolsters its impact through policy analysis and advocacy in the areas of financial inclusion, family economic security, and other issues that affect low-wealth and traditionally disenfranchised individuals.

*2020 Beacon Award Winner*
Primary Area of Impact: Economic Development, Poverty Alleviation
Geographic Area (Continent): North America
Geographic Area (Country): United States
Organizational Type: Non-Profit
Mission: To strengthen communities, build assets and improve lives in economically distressed areas of the Deep South by providing access to high quality financial products and related services.
HOPE's efforts have generated over $2 billion in financing and benefited more than 650,000 individuals in distressed communities throughout the Mid South.
Social Challenge
Hope Enterprise Corporation (HOPE) serves the Mid South states of Arkansas, Louisiana, Mississippi and Tennessee, one of the most distressed and impoverished regions of the United States. According to the U.S. Treasury Department, of the 384 counties within the United States that are classified as persistent poverty counties – counties where the poverty rate has been greater than 20% for the last 30 years – 97, or 25.2% are located in HOPE's service area. In these counties, nearly half of the residents are people of color. The Mid South has long been plagued by disinvestment in opportunity structures such as schools, health care facilities, housing, small businesses, and financial institutions. As a result, disparities along race and class lines have been widening. Similar differences and inequity also exist in the quality of school facilities, access to health care facilities, healthy food retail outlets, and housing quality. On matters of employment, black unemployment in the region is typically higher than black unemployment nationally, while white unemployment rates generally fall below national averages. HOPE's mission acutely focuses on responding to the challenges faced by these communities – persistent poverty, limited opportunities, and lack of access to quality financial services. Similar challenges confront communities throughout the United States and across the globe. HOPE is a cooperative that pools resources to fund the structures needed to move families out of poverty – jobs, schools, housing and low cost, reliable financial services.
Since 2016, HOPE has grown from 159 to nearly 250 employees, of whom more than two-thirds are people of color and women. They recognize that their ability to deepen and expand their impact hinges on this human capital and their success cultivating leadership at all levels of the organization. Their staff embed HOPE in communities and ensure their work is responsive to local needs. They live in the places they serve, volunteer for local nonprofits, and participate in community events. Their local knowledge and relationships inform HOPE's program and investment decisions. HOPE enjoys a high level of employee performance and retention. Based on data collected from staff, the company has embarked on Strengthening HOPE, a series of training and development activities designed to move the organization towards our desired culture. Further, HOPE invests in the leadership capacity of their member-owners, who are predominantly people of color and women. They do this as a collaborative that believes in empowering others to assert greater influence over their circumstances.
Since being named a Lipman Prize honoree in 2016, HOPE has continued to expand their impact – in all lines of business and across the Deep South. They have added 20,000 HOPE member-owners across five Deep South states. Among their 50,000 current members, 61% were previously unbanked/underbanked, 80% are people of color, two-thirds are women, and half have household incomes less than $36,000. They reach members not served by other institutions by meeting them where they are – in poor, isolated urban and rural communities without other affordable, responsible options staffed by local people. They provide significant individualized counseling and technical assistance to these and other HOPE member-owners. HOPE has also introduced new efforts in their work including Crece con HOPE ("Grow with HOPE"), HOPE's work to increase accessibility and availability of their financial tools among Hispanic and immigrants communities, and a tool for supporting entrepreneurs of color and female entrepreneurs in starting and growing their businesses
For 25 years, HOPE has increased access to mobility-enhancing financial services for people and places on the edge of the economy, demonstrating that responsible financial tools empower vulnerable people to improve their lives; and that locally directed investment in vital infrastructure transforms communities and fosters a civil society. As a member-owned financial institution, HOPE galvanizes collective action, amplifies local voices and supplements this with rigorous data analysis, to advocate for policies and practices that change systems, increase investment and close opportunity gaps. They pursue this mission in a deeply distressed region home to ever widening gaps in opportunity. HOPE has evolved from a $1.5MM loan fund focused on economic development to a $500MM family of development finance organizations focused on a variety of barriers to economic mobility and with a wider array of tools. They, with the assistance of key partners, have cultivated expertise in healthy food access, affordable housing development, community planning and other areas as needed. Collaboration is another huge factor to their innovation with a number of partnerships including but not limited to HOPE Community Partnership, HOPE Affinity Network, national associations for CDFIs,  community development credit unions, broad working groups like the Expanding Black Business Credit Consortium and more.
HOPE has been intentionally aggressive in their growth, especially in response to an increasing number of people who find themselves on the socio‐economic margins. 33.5MM Americans currently live without adequate access to mobility-enhancing financial tools. Louisiana, Mississippi and Alabama are the three most unbanked states in the US, with 14%, 12.6% and 12.5% of each state's households receiving no services from a financial institution, respectively. The national average is 7.0%. As with poverty, there are significant racial disparities in unbanked rates. Roughly 26.3% of black households across our five state region are unbanked, compared to 7.1% of white households. This racial inequity extends to other measures of financial or economic wellbeing, from unemployment to net worth. Far too many Deep South families, especially those of color, lack access to the primary tools for saving, achieving financial security, and building wealth. Further, in the last several years, they have seen increased demand for their financial tools, community development programs and advocacy as federal and state governments move to roll back consumer protections, particularly around predatory financial services and affordable housing, and funding available for social service programs that support working families across the county. The need for HOPE is greater than ever, consequently so is the need to strengthen their ability to serve vulnerable people and places across the Deep South, and influence policies and practices that affect impoverished communities across the nation.
One of only 16 credit unions in Mississippi to earn the Mississippi Credit Union Association's (MSCUA) Advocacy Award
Winner of the John P. McNulty Prize: Aspen Global Leadership Network
Ernst & Young National Supporter of Entrepreneurship
Co-op America Building Economic Alternatives Award
National Community Reinvestment Coalition James Leach Award
Credit Union Times Serving the Underserved Award
Since 2016

They opened nine new locations
Provided access to affordable credit to 10,000 consumer loan borrowers ($40MM)
730 homebuyers ($85MM), of whom 98.5% were either first time homebuyers, homebuyers of color, femaleheaded households or low-income families
135 job-supporting businesses ($185MM), of which half are owned by entrepreneurs of color or female entrepreneurs.
In 2020

Goldman Sachs committed $50 million as part of its 10,000 Small Businesses initiative to loans for small businesses in New Orleans and across the south, in a partnership with HOPE
Netflix invested $10 Million in HOPE to Build Economic Opportunity in Black Communities
Wells Fargo Awards $13.5M Grant to the Expanding Black Business Credit Initiative
BBCF, Hope Credit Union (HOPE) and Foundation Partners Announce Program Giving Black Belt Communities Immediate Access to COVID Response Funds
Novogradac Journal of Tax Credits 2020 QLICIs of the Year Award
Hope Enterprise Corporation, with a commitment from Goldman Sachs 10,000 Small Businesses of up to $130 million, has partnered with seven cities, and nine historically Black colleges and universities (HBCUs) to launch the Deep South Economic Mobility Collaborative (DSEMC).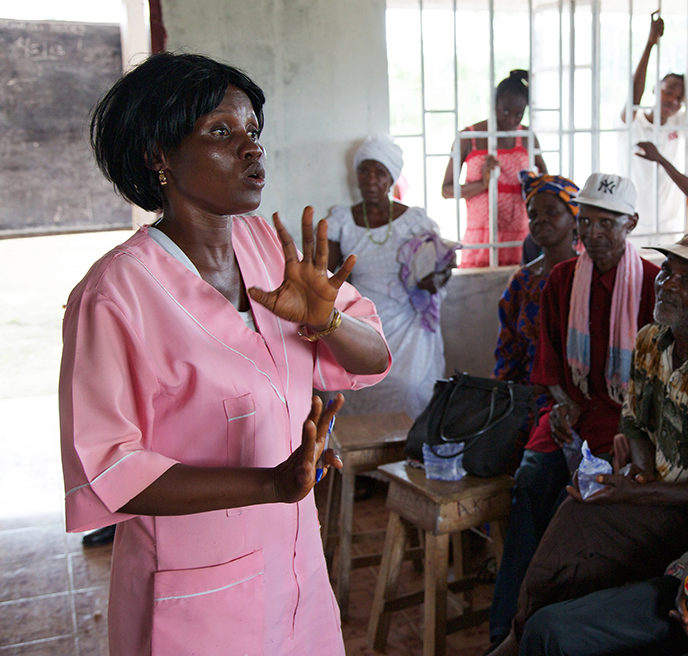 Namati envisions a world where the power of law resides in the hands of people. We want a world in which laws and policies reside not only in books or courtrooms, but also on the land, in the home, and within the grasp of every person.…Read More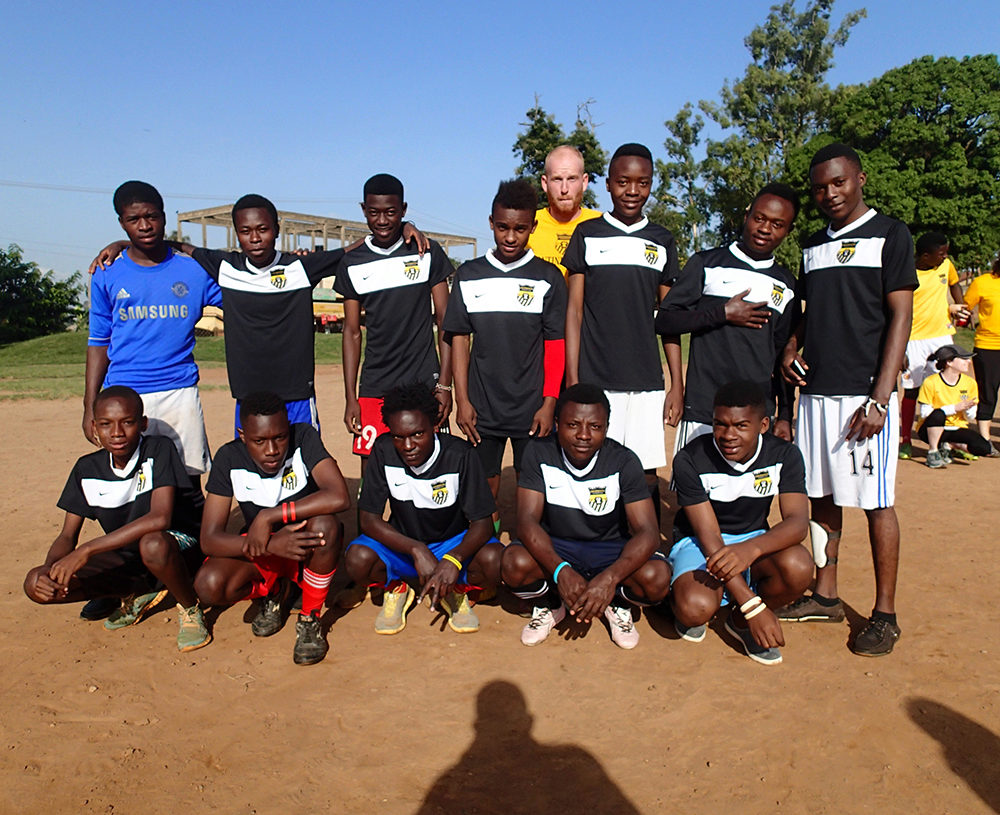 Soccer Without Borders uses soccer as a vehicle for positive change, providing newcomer refugee, asylee, and immigrant youth with a toolkit to overcome obstacles to growth, inclusion, and personal success.…Read More