The Lipman Family Prize is excited to announce the 2020 Beacon Awards, which will be presented in October 2020, during the Wharton Global Forum. The Beacon Awards are designed to reward and support Lipman Family Prize honorees who have demonstrated success in growing their social impact efforts. Two previous Prize honorees will receive $250,000 each in unrestricted funds.
"With this additional $500,000 award, we are growing the Prize's commitment to expand positive social impact," says Barry Lipman, founder of the Barry & Marie Lipman Family Prize. "Our past honorees have already proven to be game-changing leaders in innovation and impact. Who better for the Prize to support to maximize the expansion of positive social impact, both within the organization and throughout the social sector?"
Selection criteria for the Beacon Awards include:
EVIDENCE OF IMPACT: Evidence of continuing positive social impact since being named a Lipman Family Prize honoree;

LEADERSHIP CULTURE: Leadership demonstrated through intentional action at all levels within the organization to effectively execute the mission and ensure organizational sustainability;

EVIDENCE OF COLLABORATION: Evidence of knowledge sharing, partnership, and collaboration with other entities in order to achieve greater social impact and contribute to the social sector; and

POTENTIAL FOR EXPANDED SOCIAL IMPACT: Clear vision, plans, and potential for collaboration and knowledge sharing leveraging the organization's expertise and learnings for the betterment of the social impact sector.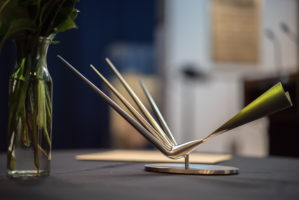 Eligible honorees will be invited in October 2019 to submit an Expression of Interest, and qualified candidates will be asked to provide their Growth Narrative by February 2020. Candidates advancing to the next round will be interviewed and evaluated in Spring 2020, with finalists selected in early Summer 2020. The winners will be announced during the Wharton Global Forum in San Francisco, slated for October 2020.
To apply, honorees must submit their expression of interest by 11:59pm on December 4, 2019. For more information, please read About the Beacon Awards. 
Additional questions? Please refer to our Beacon Awards FAQs.