2016 Honoree: Namati
Namati envisions a world where the power of law resides in the hands of people. Underlying their work is a deep vision of democracy: in which the people do not only cast votes every few years, but take part daily in the rules and institutions that tie us together. They want a world in which laws and policies reside not only in books or courtrooms, but also on the land, in the home, and within the grasp of every person.

Primary Area of Impact: Social Justice, Poverty Alleviation
Geographic Areas (Continents): Africa, Asia, North America
Geographic Areas (Countries): Kenya, Mozambique, India, Myanmar, Sierra Leone, United States
Namati envisions a world where the power of law resides in the hands of people.
Social Challenge
Our world is profoundly unequal and billions of people live outside the protection of the law. For these people, the law is an abstraction, or a bad joke, or a threat, but not something they can use to exercise their basic rights. They are unfairly driven from their land, denied essential services, extorted by officials, excluded from society, and intimidated by violence.
Take three of the world's greatest justice challenges. These are the three that Namati is focused on:
Community rights to land and environment. Around the world, farmers, fisher people, and pastoralists are denied the power to manage what are often their greatest assets: their farmland, forests, pastures, rivers, lakes, and coasts. Meanwhile, there is an ever-increasing investment interest in exactly those resources. When the rights of those who live and depend on the land are insecure, we see conflict and inequitable, shortsighted decisions instead of sustainable development.
The right to decent healthcare. In the last fifteen years, governments have significantly expanded their policy and financial commitments to provide basic healthcare to all people. But there are massive breakdowns at the point of delivery. When there is no running water in a health facility or nurses do not show up for work, patients have little recourse. They remain ill, and their trust in the system dwindles.
Citizenship rights. Tens of millions of people have citizenship rights in theory but lack official proof of their nationality. Despite good law on the books, poor implementation – and sometimes outright discrimination against certain minority groups – are obstacles to securing legal identity documents like birth certificates, ID cards, and passports. Without identity documents, it is impossible for these people to participate in society. They cannot apply for formal sector employment, or open a bank account. They cannot access services like education or healthcare. And they cannot use the legal system to defend against discrimination or abuse.
At the root of each of these problems there are profound imbalances of power—between farmers and a mining company, say, or between members of a historically stateless community and the government where they live. There are also devastating gaps between de jure legal protections and lived experience. Many countries have laws recognizing customary land rights, for example, but those are of little use if people don't have a map, or a deed, or institutions for making decisions about how the land is used. A policy guaranteeing essential medicines is meaningless if the medicines do not reach frontline health facilities, or if they are only dispensed in exchange for a bribe.
Namati's people are their greatest resource. They see finding, equipping, retaining, and developing extraordinary leaders, at all levels of the organization, as their most important investment. They believe that decentralized leadership is key not only to the success of their organization, but to the strength and longevity of the legal empowerment field as a whole — and they work to embody that approach across their operations. Their senior leadership team represents the diversity of the places they work and the paths they have walked. This strong tier of program and operational directors at Namati allows the organization to decentralize decision-making, allowing for local innovation and experimentation while ensuring a common strategic approach across the organization. While senior leadership is responsible for setting programmatic strategy and addressing key operating questions, all staff look to the nearly 200 paralegals employed by Namati and their joint implementing partners, for their frontline leadership. To support leadership development across the organization, Namati commits to ensuring that their staff have opportunities to grow, learn, and take ambitious action at every stage. Namati looks to their advisors for strategic and operational leadership. Namati's Board of Directors is a slate of renowned experts from across civil society, the legal profession, and philanthropy.
When Namati was honored as a Lipman Family Prize honoree, they demonstrated how legal empowerment and community paralegals can advance justice in diverse settings, and established the world's first global network dedicated to legal empowerment. Currently, they are using those methods to achieve transformative impact in six countries, while growing the Global Legal Empowerment Network into a powerful global movement for justice. In their six core countries, they are securing concrete remedies to injustice that directly benefit the lives of millions. Namati paralegals collect extensive and rigorous data on every case they handle. In doing so, they generate a powerful map of how laws are working in practice. Namati team analyzes this information to identify potential improvements to policies and institutions. The team then works with their coalitions of allies to advocate for these changes. Once positive changes are adopted, paralegals work with communities to bring those new, stated commitments to life.
From the start, collaboration has been a central strategic and cultural priority for Namati. In their grassroots implementation work, they collaborate with partner organizations that bring local knowledge and legitimacy. Their cultural principle of empowerment shapes how they implement with these local partners – through cooperative partnerships rather than top-down arrangements. They emphasize that they do not regard themselves, and that their partners should not regard them, as experts directing their activity. Rather, they approach all work recognizing that each side brings expertise and knowledge and they aim to co-design programs together. Equally as important, their grassroots implementation efforts are all designed to contribute to the rigor, capacity and visibility and the field as a whole. Each program team works to document and disseminate information about their work, so that the thousands of members of their Network can benefit from our efforts, and vice versa. Key to the success of these collaborative and catalytic field-building efforts is our focus on learning. As the world's first and only global legal empowerment organization, Namati is a learning laboratory; at the heart of their new strategic plan is a commitment to generating the deepest, most practically valuable learning on legal empowerment in history. They have built systems to study all our efforts carefully and continuously, and to generate comparative insights across themes and countries.
In charting their course for the current five year period, they sought to identify the highest-impact channels for their efforts. They assessed every element of their work in the first six years to determine where their energies should focus in their next phase. The new operational vision is one of a growing but modestly-sized organization aiming for outsize impact: not by scaling their direct work to new places, but rather through transformative change in select countries, a global movement for justice, and comparative learning that builds a dynamic, evidence-based field. Across six countries, they plan to deploy paralegals to support community members to secure thousands of concrete remedies to injustice. They have also set ambitious systemic change goals in five of their grassroots implementation countries: end citizenship discrimination in Kenya, for example, and change India's environmental regulatory framework so that the people most affected by pollution have a central role, representing historic changes in each country.
Grassroots legal advocates have empowered over 40,000 clients and generated 18,000 solutions to justice challenges, including:
650+ resolutions to breakdowns in healthcare delivery in Mozambique
30 remedies to violations of environmental law in India and Sierra Leone
the securement of 3,300+ legal identity documents (birth certificates, ID cards, passports) for members of historically excluded communities in Bangladesh and Kenya
the improvement of land tenure security for 38 communities in Liberia, Uganda, and Mozambique
2520 cases affecting over 10,000 farmers and 60,000 acres of land were initiated by grassroots legal advocates in Myanmar, with 56% of cases resolved within one year.
Over 80 proposals for policy reform made by Namati have been adopted, positively affecting millions of people.
2,800+ individuals and 550+ organizations from 150+ countries learn and collaborate via the Global Legal Empowerment Network built by Namati.
300+ network members from 63 countries successfully campaigned for justice targets to be included in the Sustainable Development Goals.
Selected as an Ashoka Fellow, with the Board of Ashoka calling Namati "the best law-for-all program [they've] seen."
Shortlisted for the 2016 Skoll Foundation Award for Social Entrepreneurship for Social Entrepreneurship
Recipient of the Humanization Award from the Mozambique Ministry of Health
Received a rare "A+" rating by DFID
Since their founding, Namati-trained paralegals have served over 830,000 clients, with 1.3 million people directly benefiting from the remedies we achieved.
In 2018 alone, community paralegals working with Namati and our partners supported 19,000+ active clients to address injustices.

In Kenya last year, a team of 25 paralegals helped over 2,000 people from discriminated communities obtain identity documents — enabling them to work, go to school, and vote.
In India, a team of 17 paralegals supported affected communities to secure enforcement against 32 violations of environmental law that were harming the health and livelihoods of over 20,000 people.

The Mozambique Ministry of Health integrated their insights into a new national strategy for addressing bribery in health facilities, first of its kind.
Globally, they steward the world's first and largest Network dedicated to legal empowerment, expanding from 1000 practioners to over 7600 practioners, spanning across 160 countries.
Since 2017, over 1000 members have participated in online learning opportunities and nearly 300 members have attended in-person learning events.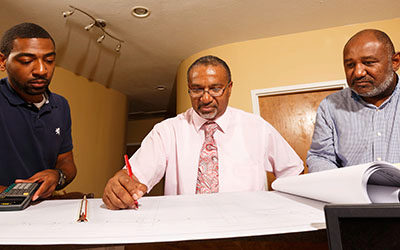 Hope Enterprise is a community development financial institution that provides a substantial number of low-wealth people and communities with the financial tools and resources needed to achieve a better quality of life.…Read More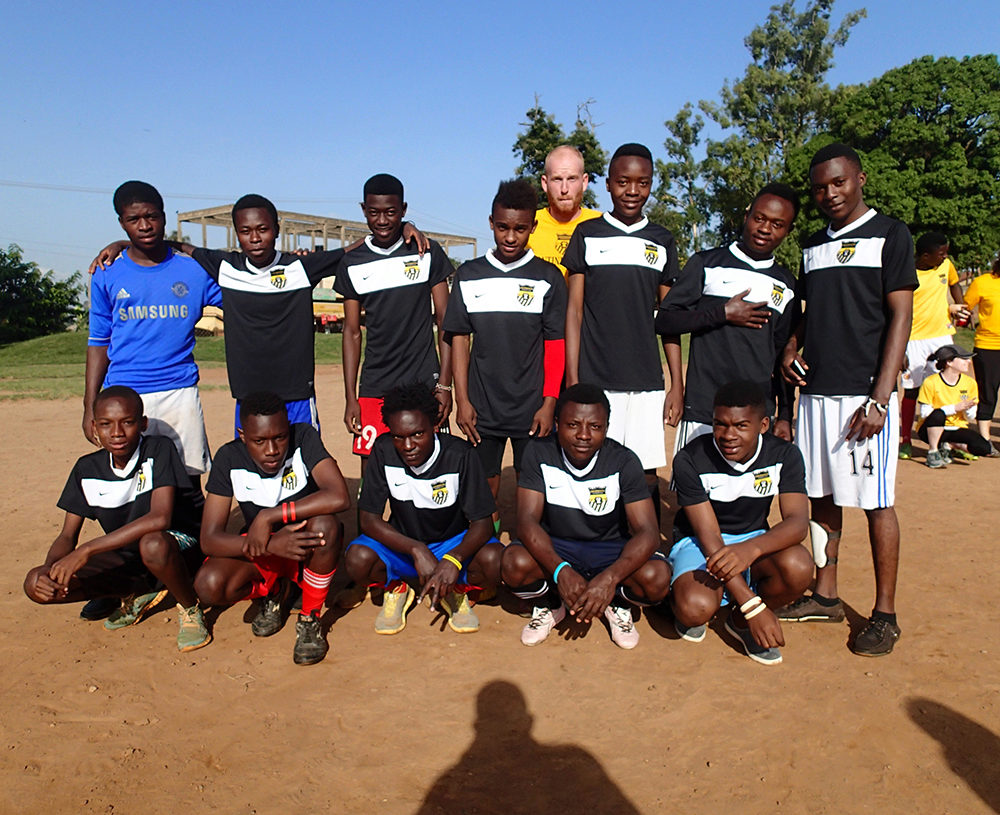 Soccer Without Borders uses soccer as a vehicle for positive change, providing newcomer refugee, asylee, and immigrant youth with a toolkit to overcome obstacles to growth, inclusion, and personal success.…Read More