2013 Winner: READ Global
READ (Rural Education and Development) Global believes that empowering rural communities is critical to alleviating global poverty. They envision a world where individuals, families and entire communities have access to the knowledge, resources, and opportunities necessary to build more prosperous futures. READ Global brings together education, enterprise, and community development to create lasting social change in rural South Asia. The organization partners with villages to build Community Library and Resource Centers (READ Centers) that include a fully stocked library and computer room, as well as programs on topics ranging from literacy and women's empowerment to livelihood skills and health education. Each READ Center is paired with a for-profit enterprise that generates income to sustain the center in the long run.

Primary Area of Impact: Education
Geographic Areas (Countries): Asia
Geographic Areas (Countries): Bhutan, India, Nepal
Mission: READ Global believes empowering rural communities is critical to alleviating global poverty. We envision a world where individuals, families and entire communities have access to the knowledge, resources and opportunities necessary to build more prosperous futures.
READ has chosen to work in three South Asian countries each grappling with significant challenges in literacy and gender equality.
Social Challenge
READ (Rural Education and Development) Global focuses on economic growth and education in rural areas of the developing world. It is estimated that more than 70% of the world's poor live in rural areas and a lack of educational, economic and social resources in rural villages is the root cause of poverty and political instability in many developing countries. READ has chosen to work in three South Asian countries each grappling with significant challenges in literacy and gender equality. With a literacy rate of less than 60% – one of the lowest in South Asia – and more than 65% of citizens living on subsistence farming, Bhutan is addressing the effects of a half-century of self-imposed isolation. India has more illiterate people than any other country in the world. Nearly half of Indian women can't read, and only 29% participate in the labor force. Nepal is one of the poorest nations in the world with 82% of the population living in rural areas, and more than 1/3 of the rural population is located four hours or more from an all-weather road, essentially isolating the population from information and resources. Some 37% of adults can't read – and nearly half of all women (48%) are illiterate. Without addressing these most basic challenges, rural poverty will remain a destabilizing force across the developing world. The inequities between genders and castes in these communities also limit opportunities, especially for women and girls. This inequity inhibits generations of women and their families from lifting themselves out of poverty. READ seeks to address these disparities by providing a safe haven for all community members, but especially women and other marginalized members to gather, share and learn.
READ Global Case Study
An executive summary and case study were written by four student fellows of the Lipman Family Prize with faculty oversight as an effort to capture the field experiences of READ Global staff and stakeholders to provide a rich, clear, and thorough narrative of READ's work in Bhutan, India, and Nepal.
In 2011, READ Global received a significant grant from the Gates Foundation for the purpose of capacity building of their country offices and sustainability of the overall organization. They made a decision then that the best path toward long-term sustainability of READ's work was decentralizing decision-making and preparing each of their country offices to be autonomous and independent from READ Global. This decision was grounded in a belief that local problems demand locally-designed solutions that will ultimately be more enduring. Thereafter, READ Global has invested heavily in building the capacity of our local leadership teams in Bhutan, India and Nepal so that they can operate independently – just like they strive for each READ Center to do. This investment in our country teams has taken many forms: one-on-one mentoring, hiring a consultant to assist country teams with their data–driven decision-making and management strategies, trainings, and key investiments in the country teams, across the entire organization and fundraising strategies.
READ Global measures its impact by looking at both their geographic reach and the depth of their impact. They measure this through annual data collection on Centers and beneficiaries, a survey conducted every 4 years to capture holistic community-level outcomes, and project specific monitoring and evaluation frameworks. Through the data analysis, it became evident that their READ Centers serve as trusted institutions that strengthen communities. An example of this is their involvement in disaster relief, becoming central hubs with local government entities and disaster relief agencies using them as places to register earthquake victims and distribute relief resources. READ has deepened its impact in other ways since 2013. Listening to community members, READ developed new programs to address their pressing problems. As a result READ Center users feel an ownership over the center and believe that their opinions have influence over decisions about programming and resources (Bhutan 75%, India 59%, Nepal 31%). Some of these new initiatives include: Safe Migration and Countering Human Trafficking, Youth Empowerment and Development, and Women's Economic Empowerment.
READ Global's work for the past three years has centered on collaborating with other organizations to broaden and deepen their impact. A centerpiece of READ's collaborative efforts has been their Communities Thrive partnership launched in 2017 with IREX, a 50 year-old international development organization that has worked in 100+ countries. Through the partnership, IREX studied the READ model in Nepal to identify essential components that could be used to improve development work in other contexts. This study was shared widely within the development community and identified four key outcomes that contribute to the READ model's impact and sustainability: Increase in Sense of Community, Shared Commitment, Increased Ability to Solve Problems, and Increased Access to Resources.
READ Global believes that the best evidence of their success would be their country offices being completely independent of READ Global, able to raise their own annual budgets rather than being dependent on an international organization to raise funds for them. They strive to create locally-run organizations that are equipped to evolve their programs and services as the local context changes, so they can stay relevant and adapt to meet the most urgent needs of the communities they aim to serve. Ultimately, READ's goal is to share best practices and learnings from their work during the past 28 years with any organization that is committed to community-driven and sustainable development. Currently, they see their partnership with IREX as the best path for expanding their impact, since IREX works with local partners in many countries around the globe and has committed a significant amount of financial and staff resources in studying their model. That said, they remain open to working with other organizations interested in partnering to make international development more sustainable, relevant, and impactful.
READ Global has established 62 READ Centers across Bhutan, India and Nepal, serving over 1.8 million rural villagers in 128 villages across 45 districts/states. They have seeded 99 for-profit sustaining rural enterprises to generate operational income for the Centers.
In 2006, READ Nepal was awarded the Access to Learning Award from The Bill and Melinda Gates Foundation in recognition of its sustainable and scalable approach. The Gates Foundation later provided funding to replicate the READ model in Bhutan and India and conduct the first impact assessment of READ's work in Nepal.
In 2010, READ made a Commitment to Action at the Clinton Global Initiative in 2010 to establish 20 women's centers reaching 16,000 women by the year 2014. READ Global began working earlier this year with LFA Group, a consulting group specializing in research, strategy and evaluation to create a formal monitoring and evaluation plan for all three READ countries.
Education has emerged as a key sector where READ Centers have made a substantial positive contribution, in both formal education (support to an average of 500 students per Center in 2010) and non-formal education (more than 1,910 individuals attended adult literacy classes and 822 participated in computer classes, since September 2010). Center usage trends show a substantial increase – often doubling or tripling over just a few years.
READ Centers also play a critical role in the increased empowerment of women and girls in rural villages. There are improved social norms around women's rights and status in READ villages, as well as increased social inclusion and decreased discrimination against women and disadvantaged castes. These communities are also benefiting from increased health and hygiene knowledge (more than 1,677 individuals received health training since September 2010).
Since 2013, READ Global has significantly expanded their footprint in Bhutan, India and Nepal from 69 to 107 centers.
READ Global has also piloted their model in a new country and continent (Cote d'Ivoire/Africa) by opening 2 centers in collaboration with local partners.
In 2019, 2,425,773 people across South Asia have access to programs and services offered by READ Centers.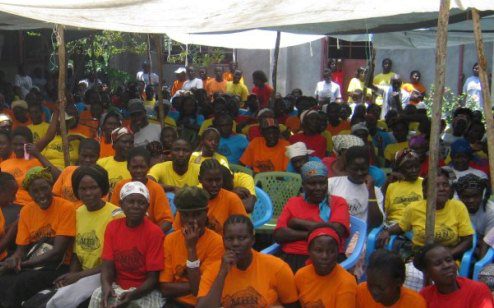 Microclinic International combines healthy behaviors and social networks to create contagious health.…Read More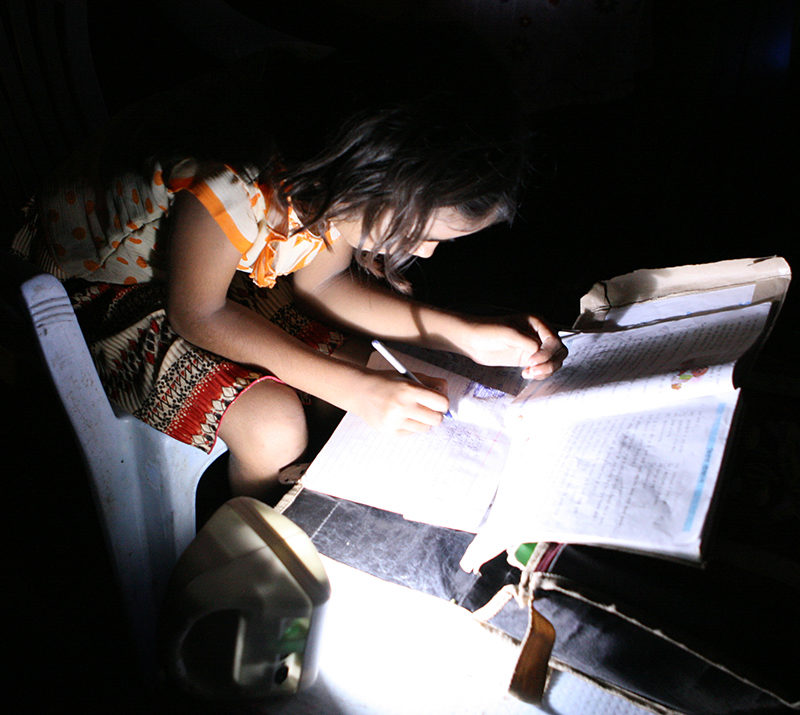 d.light creates new freedoms for customers without access to reliable power so they can enjoy a brighter future.…Read More