2013 Grand Prize Winner: READ Global
READ (Rural Education and Development) Global believes that empowering rural communities is critical to alleviating global poverty. They envision a world where individuals, families, and entire communities have access to the knowledge, resources, and opportunities necessary to build more prosperous futures. READ Global brings together education, enterprise, and community development to create lasting social change in rural South Asia. The organization partners with villages to build Community Library and Resource Centers (READ Centers) that include a fully stocked library and computer room, as well as programs on topics ranging from literacy and women's empowerment to livelihood skills and health education. Each READ Center is paired with a for-profit enterprise that generates income to make the Center self-sustaining and gives communities a platform to improve their lives.

Primary Area of Impact: Education
Geographic Areas (Countries): Asia
Geographic Areas (Countries): Bhutan, India, Nepal
Mission: READ Global believes empowering rural communities is critical to alleviating global poverty. We envision a world where individuals, families and entire communities have access to the knowledge, resources and opportunities necessary to build more prosperous futures.
READ has chosen to work in three South Asian countries each grappling with significant challenges in literacy and gender equality.
Social Challenge
It is estimated that more than 70% of the world's poor live in rural areas. A lack of educational, economic and social resources in rural villages is the root cause of poverty and political instability in many developing countries. With high illiteracy rates, hope for change can seem dim. Of the almost 800 million illiterate people in the world, two-thirds are women. Few opportunities exist for non-formal education and training, which enable adults to improve their situation. Exacerbating matters further, rural infrastructure is often woefully inadequate. Schools are of poor quality and often located great distances from learners, electricity is unreliable or non-existent, and roads are poorly maintained, essentially isolating communities. In rural South Asia, which accounts for a third of the global poor, great inequities exist between genders and castes, and access to opportunity is limited, especially for women and girls. To make true progress toward global poverty alleviation, a focus on economic growth and education in rural areas of the developing world is crucial.
READ Global Case Study
An executive summary and case study were written by four student fellows of the Lipman Family Prize with faculty oversight as an effort to capture the field experiences of READ Global staff and stakeholders to provide a rich, clear, and thorough narrative of READ's work in Bhutan, India, and Nepal.
READ's proven and replicable model focusing on community-owned and -led library and resource centers are uplifting and transforming entire communities across Nepal, India and Bhutan. READ Centers provide a safe haven for all community members, but especially women and other marginalized members to gather, share, and learn. READ empowers individuals with the skills and knowledge to thrive in their communities by partnering with rural villages to create educational and economic opportunities that are localized and adapted to each village setting. READ Centers are addressing a multitude of rural community needs. They provide access to information, education, technology, and a variety of programs and services that empower individuals to work toward a brighter future. READ's emphasis on education and literacy as critical to personal and economic empowerment has led to innovative programming focused on creating a culture of reading and learning for all ages.
A READ center can be the catalyst for uplifting and transforming an entire community. Community members gain access to empowering information and skills and the community develops a new sense of ownership and control. READ Centers work to achieve outcomes across four key areas:
1) Increase access to, usage of, and exchange of knowledge, information, and resources
2) Increase economic opportunities
3) Increase women's empowerment
4) Increase community ownership and engagement
As of 2021, READ Global has built 112 READ Centers serving 421 communities, launched 185 enterprises and provided 2.52 million people with access to resources.
A unique and defining element of the READ model is the creation of at least one for-profit enterprise for each Center that generates revenue, making them self-sustaining and independent. These enterprises are chosen and managed by the local community, which helps to develop a sense of community ownership, shared commitment, ability to solve problems and access to resources. They also create local jobs, highlighting the Center's role as a cornerstone of the community. Community members own the Center and become key players in determining its main programs, which reflect the culture, interests and priorities of their village. The community ownership of the center and the sustaining enterprise create a powerful and effective model for long-term sustainability and local entrepreneurship.
READ Global strives to create locally-run organizations that are equipped to evolve their programs and services as the local context changes, so they can stay relevant and adapt to meet the most urgent needs of the communities they aim to serve. READ Global's work in recent years has centered on collaborating with other organizations to broaden and deepen their impact by replicating the READ model in new geographies. A centerpiece of READ's collaborative efforts has been their Communities Thrive partnership launched in 2017 with IREX, a global development and education organization. Through the partnership, IREX studied the READ model in Nepal to identify essential components that could be used to improve development work in other contexts. This study was shared widely within the development community. Ultimately, READ's goal is to share best practices and learnings from their work with any organization that is committed to community-driven and sustainable development.
Selected by Clinton Global Initiative to present at the foundation's annual "Member Gathering, 2010
Gates Foundation Replication Grant, 2007
Access to Learning Award from The Bill and Melinda Gates Foundation, 2006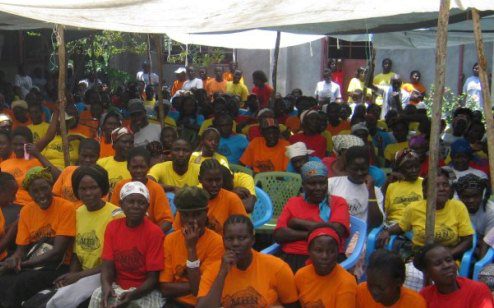 Microclinic International (MCI) seeks to revolutionize how deadly diseases are prevented and managed worldwide. …Read More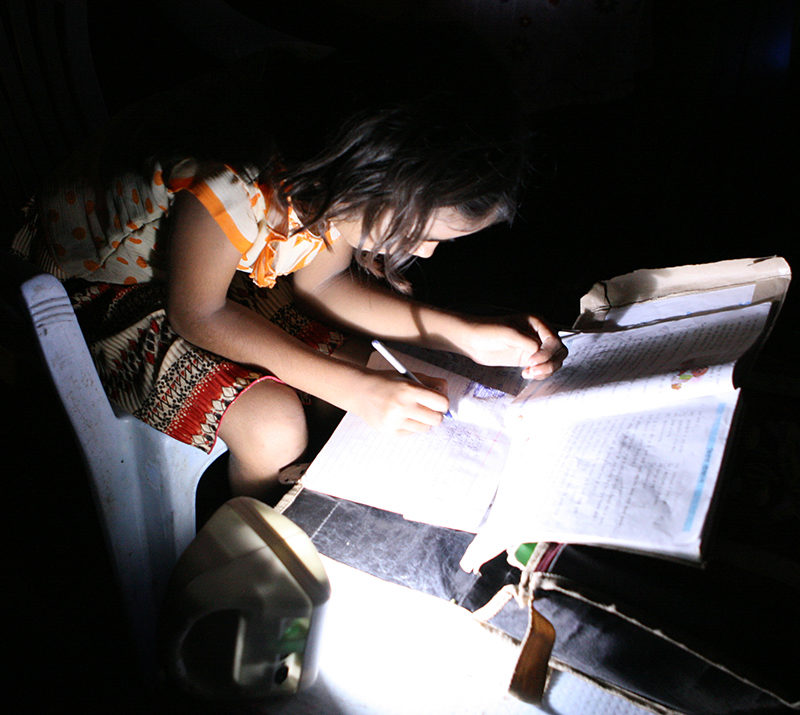 d.light designs, manufactures, and distributes solar light and power products throughout the developing world.…Read More