2013 Winner: d.light
d.light aims to create new freedoms for customers without access to reliable power so they can enjoy a brighter future. This organization designs, manufactures, and distributes solar light and power products throughout the developing world. d.light's products integrate technological advances for better batteries, LED and solar panels, with durable and adaptable design, charge indicators to prolong battery life, and mobile charging ability. Their products are designed to deliver attractiveness and versatility, unmatched quality, durability, and affordability.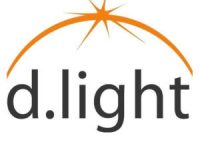 Primary Area of Impact: Environmental Sustainability
Geographic Areas (Continents): Africa, Asia, Europe, North America, South America, Oceania
Geographic Areas (Countries): China, Democratic Republic of the Congo, Ethiopia, Kenya, Mozambique, Myanmar, Nepal, Nigeria, Rwanda, South Asia, Tanzania, Uganda
Organizational Type: Social Enterprise
Mission: d.light transforms lives with sustainable products.
d.light's current goal is to impact the lives of 1 billion people by 2030.
Social Challenge
2.3 billion people in the world live without reliable electricity and it is estimated that 1.3 billion people worldwide will remain un-electrified by 2030. A lack of reliable lighting limits the productivity of nearly a quarter of the world's population, hindering their ability to carry out basic activities in the early morning or at night, including household chores, reading, and completing schoolwork, and conducting business. This global lighting crisis increasingly separates those with reliable lighting from those who lack it, further leaving a substantial proportion of the world's population behind. Meanwhile, kerosene lanterns are hazardous to individual, household, and environmental health, and are extremely expensive over time.
d.light Executive Summary
An executive summary was written by three student fellows of the Lipman Family Prize with faculty oversight as an effort to capture the field experiences of d. light staff and stakeholders to provide a rich narrative of d.light's work in India.
d.light is a global leader and pioneer in delivering affordable solar-powered solutions designed for the two billion people in the developing world without access to reliable energy. d.light provides distributed solar energy solutions for households and small businesses that are transforming the way people all over the world use and pay for energy. As a social enterprise founded on a commitment to change people's lives, d.light's goal has been to impact the lives of 1 billion people by 2030. They seek to bring affordable, clean, and safe lighting solutions through a sustainable, market-based approach. d.light distributes their products through 6,000+ retail outlets, 10 field offices, and four regional hubs to the base-of-the-pyramid market. d.light is also committed to measuring impact based on theories of change across four areas of well-being: financial freedom, productivity gains, human health, and environmental health.
d.light approaches impact measurement in three ways: modeling social impact metrics, monitoring customers, and evaluating customer data. This approach produces a deeper understanding of how solar energy affects households that previously relied on poor quality, expensive, and unhealthy alternatives, such as kerosene, candles, and diesel. As of 2020, d.light products have transformed more than 100 million lives across 70 countries. d.light has generated 242 GWh from renewable energy sources, offset 23 million tons of CO2, saved $4.1 billion in energy expenditures, and reached 27 million school-aged children with solar lighting. In India, a study focused on education-related impacts found that 97% of students using d.light's S1 lanterns reported increased study time, which resulted in a tripling of the percentage of students receiving first and second division scores. d.light publicly shares its ongoing progress on key metrics via d.light's Social Impact Dashboard.
Through innovative breakthroughs in solar-powered light design, distribution, and market engagement, d.light is transforming the solar-powered lighting market. Along with specific recommendations from consumers, d.light integrates technological advances for better batteries, LEDs, and solar panels, along with the research of their partner organizations like Lighting Africa. d.light maximizes its adoption appeal with consumer-oriented features like durable and adaptable form factor, charge indicators to prolong battery life, and mobile charging ability. The difficulty in distributing at scale has been a particular barrier to adoption which d.light has tackled with ingenuity, flexibility, and dedicated staff, as d.light is leading the creation of new and unique distribution systems. d.light has also pioneered wholly new approaches to consumer adoption of solar lighting.
d.light's solar solutions are making clean energy products universally available and affordable. d.light has developed distribution partnerships with established organizations, ranging from the largest propane cooking gas distributor in India (reaching nearly 90 million customers), an urban gasoline and rural liquid propane distributor (via over 300 outlets to-date), to an Indian financial services company (with a network of 15,000 rural bankers). Through their distribution partners, d.light specifically trains its sales force to educate consumers and provide product demonstrations to reduce the risk of purchase. Their approach produces higher consumer adoption (40 to 80 percent of households reached) than other forms of consumer engagement that they have tested. d.light is also dedicated to advancing evidence and thought leadership on market-driven social impact, as made apparent by the availability of resources including impact research, thought pieces, and social impact best practices on their website.
Toyota Vehicles of Change Winner, 2019
Innovation by Design Award, 2016
Solar Lantern Competition, 2016
Spark Award, 2015
Verizon Powerful Answers Winner, 2014
Schwab Foundation for Social Entrepreneurship, 2014
Zayed Future Energy Prize, 2013
New Energy Pioneer, 2013
Certified B Corporation by B Labs, 2012
Global Impact Investment Rating System's (GIIRS) Certified, 2012
Forbes List of World's Top 30 Social Entrepreneurs, 2011
Ashden Awards for Sustainable Energy, 2010
Sam Goldman, d.light's founder, selected as a Young Global Leader at World Economic Forum, 2010
Social Venture Network's Innovation Award, 2009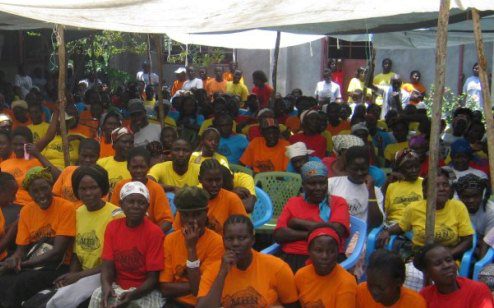 Microclinic International (MCI) seeks to revolutionize how deadly diseases are prevented and managed worldwide. …Read More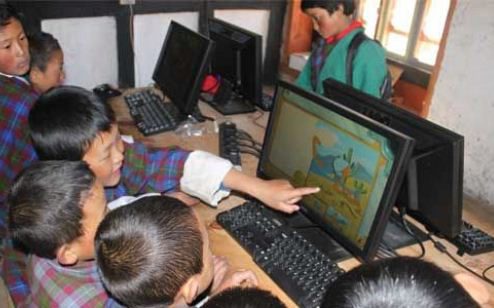 READ Global brings together education, enterprise, and community development to create lasting social change in rural South Asia.…Read More