2013 Honoree: d.light
d.light is a for-profit social enterprise whose purpose is to create new freedoms for customers without access to reliable power so they can enjoy a brighter future. This organization designs, manufactures, and distributes solar light and power products throughout the developing world. In the last 12 years, d.light products have transformed more than 100 million lives across 70 countries, offset 23 million tons of CO2 and saved $4.1 billion in energy expenditures.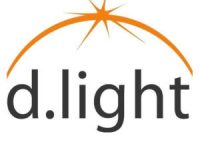 Primary Area of Impact: Environmental Sustainability
Geographic Areas (Continents): Africa, Asia, Europe, North America, South America, Oceania
Geographic Areas (Countries): China, Democratic Republic of the Congo, Ethiopia, Kenya, Mozambique, Myanmar, Nepal, Nigeria, Rwanda, South Asia, Tanzania, Uganda
Organizational Type: Social Enterprise
Mission: d.light transforms lives with sustainable products.
d.light's current goal is to impact the lives of 1 billion people by 2030.
Social Challenge
d.light is determined to work towards the elimination of all kerosene lanterns, which are hazardous to individual, household and environmental health and extremely expensive over time. To this end, the company delivers affordable solar-powered solutions to the developing world. With 2.3 billion people in the world without reliable electricity, the market and the challenge is enormous. By 2030, it is estimated that 1.3 billion people worldwide will remain un-electrified. A lack of reliable lighting limits the productivity of nearly a quarter of the world's population, hindering their ability to carry out basic activities at night or in the early morning, including household chores, reading and completing schoolwork, and conducting business. This global lighting crisis increasingly separates those with reliable lighting from those who lack it, further leaving a substantial proportion of the world's population behind. The health implications of fuel-based lighting are three-fold: respiratory illness from indoor air pollution, risk of eyesight deterioration, and risk of injury or death from fires. Research has shown that exposure to kerosene fumes causes serious health issues, including asthma, bronchitis, tuberculosis, heart disease and lung cancer. In addition, the danger of fire with its ensuing risk to life and property is substantial. Environmental damage from kerosene lighting has been estimated at releasing 190 million metric tons of CO2 into the atmosphere annually, which is the equivalent of 30 million cars.
d.light Executive Summary
An executive summary was written by three student fellows of the Lipman Family Prize with faculty oversight as an effort to capture the field experiences of d. light staff and stakeholders to provide a rich narrative of d.light's work in India.
From a global team of 100 full-time employees in 2012, they now have a team of over 1500 full-time employees supporting their mission, directly and indirectly, in over 60 countries in 2019. Their core values – innovation, honesty, optimism, passion and empathy (i.HOPE) – are central to their workforce DNA through a series of employee engagement initiatives. Their teams grew rapidly and ended up working across geographies, languages, and cultures. In the spirit of their founding, d.light developed their i.HOPE employee award system. The i.HOPE Award system has helped ensure their employees knew, understood, and lived the d.light values. They have had several initiatives to reinforce this and in April 2018, they introduced the i.HOPE awards system. This is an open-access scoreboard system that rewards employees for showcasing their commitment to our core values both at work and in their personal life.
They impacted over 60 countries across the world with over 40 different products catering to the household energy needs of nearly 100 million people. For each product they sell to a household, about 4 people are directly impacted on average, so impacting 100 million people translates to selling about 25 million solar products. This is based on an impact methodology developed by d.light, the Global Off-Grid Lighting Association (GOGLA) and other key stakeholders such as the World Bank and IFC who want to have an accurate methodology of reporting on the impact of companies in their sector. With 1.2 billion people living off grid, d.light has made a sizeable dent in the problem, and our speed of scale is only increasing. Beyond just the number of people impacted by their products, there are other dimensions of impact: building on their commitment to children, building a user-centered portfolio of energy products and services, addressing health and the climate through clean energy, making products afordable through innovative financing and creating economic activity and supporting livelihoods.
During their journey, d.light found inspiration from their first village entrepreneur, Udayvir Demi, in Uttar Pradesh. Udayvir showed them just how much value was in their portable product value chain for so many different actors at every stage of their journey to get products from Shenzhen to rural homesteads in Asia and Sub-Saharan Africa. They also learned that making product pricing competitive with existing alternatives was the key to achieving success at scale. To make product pricing competitive, they needed to find the right distribution channels to get the products to where they are needed most, and keep the costs down along the way so that they don't pass them on to the end-user. And to introduce products more than $20 or $30 in retail price, they learned financing was key to enabling scale. In years to follow, they have continued to build on these core principles to develop a user-centric business model, highlighted by the following factors: affordability and accessibility.
d.light's current goal is to impact the lives of 1 billion people by 2030. This feat would have to be achieve by building on their successes, failures, best practices, and partnership models. They plan on tackling this endeavor by leveraging investment to achieve scale, design and innovation (enabling affordable access to sustainable products and services through solar energy, and supporting their customers to access grid-level energy services regardless of where they are) and supporting policy development to deliver Sustainable Development Goal 7 – Affordable and Clean Energy.
d.light has empowered 28,028,044 lives and 7,007,011 school-aged children have been reached with solar lighting.
d.light has saved its customers $874 million in energy-related expenditures; generated over 8 billion new productive hours for study and work; produced 35 million renewable kilowatt hours, and off-set 2 million tons of CO2 equivalent.
In India, a study focused on education-related impacts found that 97% of students using d.light S1 lanterns reported increased study time which resulted in a tripling of the percentage of students receiving first and second division scores.
d.light publicly shares its ongoing progress on key metrics via d.light's Social Impact Dashboard.
As of 2020, d.light has accomplished the following

103 million lives empowered
23 million tons of CO2
242 GWh generated from renewable energy source
2 billion dollars saved in energy-related expenses
27 million school-aged children reached with solar lighting
22 billion productive hours created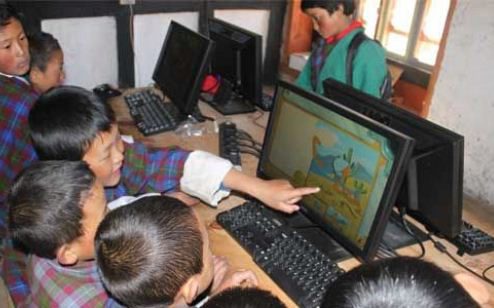 READ Global brings together education, enterprise, and community development to create lasting social change.…Read More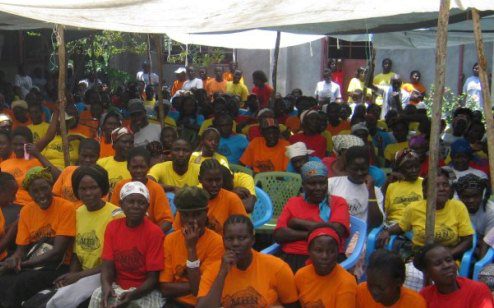 Microclinic International combines healthy behaviors and social networks to create contagious health.…Read More