2013 Honoree: Microclinic International
Founded in 2005 by Daniel Zoughbie in honor of his grandmother who died of diabetes in Palestine, Microclinic International (MCI) is a not-for-profit development organization that seeks to revolutionize how deadly diseases are prevented and managed worldwide. Building on epidemiological evidence suggesting that healthy behaviors are transmittable across social networks, the microclinic strategy leverages human relationships to address both non-infectious and infectious disease epidemics such as diabetes and HIV/AIDS. If negative behaviors like smoking, unsafe sex, and overeating can be contagious, so can positive, healthy behaviors. This is what MCI calls "contagious health."

Primary Area of Impact: Healthcare
Geographic Areas (Continents): Africa, Asia, North America
Geographic Areas (Countries): Egypt, India, Jordan, Kenya, Mexico, Palestine, Qatar, United States
Organizational Type: Non-Profit
Mission: To improve how major health and community development challenges are researched, prevented, and manage worldwide
Microclinic International (MCI) seeks to revolutionize how deadly diseases are prevented and managed worldwide.
Social Challenge
According to the World Health Organization, chronic diseases are the leading causes of death and disability, accounting for almost 60% of all deaths. The problem is only getting worse. Without an effective strategy to combat these chronic diseases, their contribution is expected to rise to 73% of all deaths by 2020. Furthermore, the social challenge disproportionately affects the poor, with 79% of deaths attributed to chronic diseases occurring in developing countries. While violence and insecurity have been at the forefront of news in the Middle East recently, the rapidly growing prevalence of diabetes has become a silent killer in the region. Among the top ten countries with the highest prevalence of diabetes, six are in the Middle East. Although a very different geographical and cultural environment from the Middle East, Appalachia is burdened by similar health and economic challenges related to diabetes and the closely affiliated chronic diseases of obesity and heart disease. These chronic diseases disproportionately affect the poorest parts of the United States. Once viewed as an acute disease, HIV/AIDS is now predominantly approached as a chronic disease requiring long-term care and management. MCI developed its first HIV/AIDS microclinic program on Mfangano Island, Kenya where there is a staggering 30% HIV prevalence rate, one of the highest on the planet. In places where socio-economic resources are scarce, HIV-risk is induced at the level of an entire social network, not simply at the level of 'reckless' individual behaviors.
MCI Case Study
This executive summary and case study was written by four student fellows of the Lipman Family Prize with faculty oversight to highlight MCI's impact and transferability across various contexts and locations, as well as its scaling potential and future plans.
Microclinic International uses a "lean start-up" and "servant leadership" approach. Their organizational structure is flat and results-oriented. They work backwards from problems and from the ground up when introducing solutions into local communities. When conducting major studies, they have to mobilize large numbers of study associates to implement research protocols properly. However, they always look to recruit and train local health care workers, to build local capacity, and to help partners develop professionally as they work together. They share authorship on scientific publications with local collaborators. They also create cultural exchange opportunities. Additionally, with support from the late A.W. (Tom) Clausen, former president of the World Bank, they launched a Clausen Fellows program that enabled them to recruit and mentor the next generation of young global health practitioners, especially those coming from underrepresented backgrounds. Rather than expanding their own human resources to scale, their model leverages the entire national or regional infrastructure of a health system to power the scaling.
Since being named an honoree in 2013, Microclinic International (MCI) has continued to evaluate the "Microclinic Social Network Model" using similar experimental randomized controlled trial (RCT) methods to those used by 2019 Nobel Laureate Michael Kremer. They deployed this method in three impoverished communities in Jordan, Kenya, and rural Appalachia. Their trials accomplished something that has, to their knowledge, never been done before: they identified causal social network forces that improve blood pressure, weight, and blood sugar and sustained these improvements in the long-term. These studies made significant strides in cracking the code of behavior change, i.e. the holy grail of public health solidifying that more, not less socialization, can make a person healthier, especially when synergistically combined with education.
The mission of Microclinic International and its enormous future potential for global social impact is to help shift the intellectual paradigm of public health to one that is more oriented towards the possibilities of human networks and human behavior change. Their model is, for instance, about teaching people how to teach other people how to fish. In a world troubled by terrorism, war, and widespread anti-social behaviors, it is abundantly clear that bad health, bad ideas, and bad habits can be contagious. But if that is true in a negative sense, then it is also true in a positive sense: good health, good ideas, and good habits can also be contagious. Microclinic International will have achieved its ultimate mission when every major health system around the world adopts a social network approach to preventative health care as part of their standard of care. Their motto is "good health is contagious."
Microclinic International's overall model is focused on three things: 1) behavior-change innovation, 2) measuring the social/clinical impact of their innovations, and 3) sharing and scaling innovations that work. They have shared their model widely, by contributing substantially to the scientific literature (over 20 peer reviewed studies have emerged from their projects), by communicating with the media, and by sharing their insights with large major health care payers, providers, and foundations. MCI researchers and affiliates have published research widely in the world's best medical journals like the Lancet Global Health and Preventative Medicine Reports. They partnered with world's leading foundations like Mulago Foundation and Robert Wood Johnson Foundation.  They offer global public health institutions that wish to adopt their model a free license to use their materials for non-profit purposes.
Using sophisticated cohort studies and randomized controlled trials in partnership with universities such as the Harvard School of Public Health and UCSF, MCI has demonstrated the effectiveness of the microclinic model through statistically significant improvements in participant health indicators across various chronic diseases.
In Jordan and Kentucky, MCI has tracked participant improvements in weight, BMI, and HbA1c, as well as through other qualitative indicators related to diabetes, heart disease, and obesity. Moreover, MCI found evidence of social contagion as those who had a higher BMI than the microclinic average lost more weight than those who had a similar BMI as compared to their microclinic average.
In Kenya, MCI has successfully launched a groundbreaking microclinic pilot program for HIV/AIDS in partnership with its local partner, Organic Health Response. This ongoing Kenya study tracks participant progress through indicators such as medication adherence, CD4 count, opportunistic infections, and body mass index.
By 2020, they have raised over $9 million in support of their work
They scaled their model with national and regional health payers (insurers) and providers (health systems) to reach over ten million people with life-saving programming
PBS' local affiliate station in Kentucky filmed an hour long documentary show focused entirely on the success of the Microclinic Social Network Model in the region
Their model was awarded numerous prizes and featured in national, regional, and local press reports in Kentucky, Tennessee, Jordan, Mexico, Kenya, and elsewhere.
Their work has been recognized by the Centers for Disease Control, the American Heart Association, the Consortium of Universities for Global Health, and featured by the world's foremost nutritional epidemiologist (Professor Walter Willett) in his book Thinfluence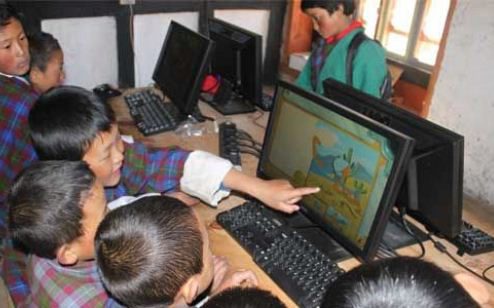 READ Global brings together education, enterprise, and community development to create lasting social change.…Read More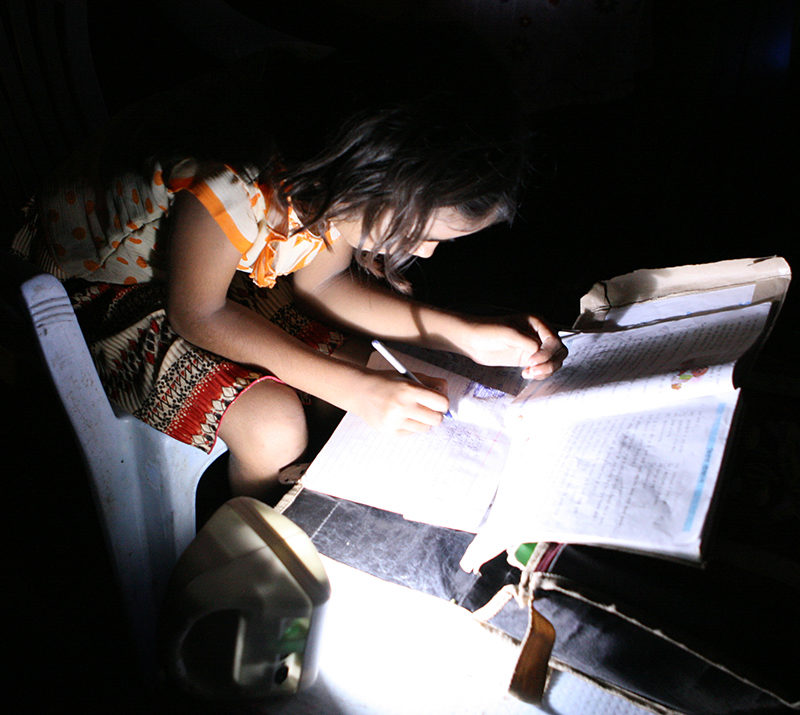 d.light creates new freedoms for customers without access to reliable power so they can enjoy a brighter future.…Read More