2013 Winner: Microclinic International
Microclinic International (MCI) is a not-for-profit development organization that seeks to revolutionize how deadly diseases are prevented and managed worldwide. Building on epidemiological evidence suggesting that healthy behaviors are transmittable across social networks, the microclinic strategy leverages human relationships to address both non-infectious and infectious disease epidemics, such as diabetes and HIV/AIDS. If negative behaviors like smoking, unsafe sex, and overeating can be contagious, so can positive and healthy behaviors. Thus, their motto is "good health is contagious." MCI's goal is for every major health system around the world to adopt a social network approach to preventative health care as part of their standard of care.

Primary Area of Impact: Healthcare
Geographic Areas (Continents): Africa, Asia, North America
Geographic Areas (Countries): Egypt, India, Jordan, Kenya, Mexico, Palestine, Qatar, United States
Organizational Type: Non-Profit
Mission: To improve how major health and community development challenges are researched, prevented, and manage worldwide
Microclinic International (MCI) seeks to revolutionize how deadly diseases are prevented and managed worldwide.
Social Challenge
According to the World Health Organization, chronic diseases are the leading causes of death and disability, accounting for almost 60% of all deaths. Chronic diseases disproportionately affect the poor, with 79% of deaths attributed to chronic diseases occurring in developing countries. For instance, among the top ten countries with the highest prevalence of diabetes, six are in the Middle East. Rural Appalachia in the United States, where 29.4% of the population live below the poverty line, is also burdened by similar economic and health challenges related to diabetes, obesity, and heart disease. Additionally, HIV/AIDS is now predominantly viewed as a chronic disease requiring long-term care and management. In places where socio-economic resources are scarce, HIV-risk is induced at the level of an entire social network, not simply at the level of 'reckless' individual behaviors. Effective strategies are needed to combat these chronic diseases.
MCI Case Study
This executive summary and case study was written by four student fellows of the Lipman Family Prize with faculty oversight to highlight MCI's impact and transferability across various contexts and locations, as well as its scaling potential and future plans.
MCI is leading the way in shifting the intellectual paradigm of public health to one that is more oriented towards the possibilities of human networks and human behavioral change. Instead of focusing on top-down "sick care," they're shifting the paradigm to bottom-up "well care." Rather than exclusively focusing on individuals and the biology of diseases, MCI is focusing on collective networks and the sociology of behaviorally-driven epidemics. By partnering with local organizations to create "microclinics," or networks of people building a human infrastructure of supportive healthcare in their homes and through their communities, MCI is trying to stop diseases before they become epidemics.
MCI is committed to rigorously evaluating their projects with the aim of enhancing their effectiveness and success while also disseminating their findings to other partners who share their mission of combating chronic disease in under-resourced areas around the world. Using sophisticated cohort studies and randomized controlled trials in partnership with universities such as the Harvard School of Public Health and UCSF, MCI has demonstrated the effectiveness of the microclinic model through statistically significant improvements in participant health indicators across various chronic diseases.
For example, in a sample of 720 individuals who participated in a four-month microclinic program in Jordan to address type II diabetes, MCI observed significant decreases in BMI and HbA1c. Preliminary research findings in Kentucky and Kenya also showed similar successes in the microclinic approach. MCI's research and experience has demonstrated that health is indeed contagious across social networks, communities, and nations
MCI continuously evaluates the "Microclinic Social Network Model" using similar experimental randomized controlled trial (RCT) methods to those used by 2019 Nobel Laureate Michael Kremer. They deployed this method in three impoverished communities in Jordan, Kenya, and rural Appalachia. Their trials accomplished something that has, to their knowledge, never been done before: they identified causal social network forces that improve blood pressure, weight, and blood sugar, and sustained these improvements in the long-term. These studies made significant strides in cracking the code of behavior change, solidifying that more, not less, socialization can make a person healthier, especially when synergistically combined with education.
A series of community-based workshops with trained facilitators equips each microclinic with practical skills and a system of reliable support needed to transform the social and economic determinants of these deadly diseases in their own networks of family and friends. Throughout the training process, microclinics create a robust information dissemination system that can be readily tapped by local and international organizations to effectively coordinate successive trainings and build local capacity.
MCI has shared their model widely, by contributing substantially to the scientific literature (over 20 peer-reviewed studies have emerged from their projects), by communicating with the media, and by sharing their insights with large major health care payers, providers, and foundations. They offer global public health institutions that wish to adopt their model a free license to use their materials for non-profit purposes. MCI has also scaled their model with national and regional health payers (insurers) and providers (health systems) to reach over ten million people with life-saving programming.
MCI has received numerous awards from organizations such as the World Diabetes Foundation, the International Diabetes Federation, Google, TED Fellows program, UC Berkeley Big Ideas, the Strauss Foundation, the Mulago Foundation, the Rainer Arnhold Fellows program, PopTech, Opportunity Collaboration, the Cordes Fellows Program, the Clinton Global Initiative University, the Blum Center for Developing Economies at UC Berkeley, the Deshpande Foundation, Humana Inc, and the DoSomething Award
MCI's work has been recognized by the Centers for Disease Control, the American Heart Association, the Consortium of Universities for Global Health, and featured by the world's foremost nutritional epidemiologist (Professor Walter Willett) in his book Thinfluence
PBS' local affiliate station in Kentucky filmed an hour-long documentary show focused entirely on the success of the Microclinic Social Network Model in the region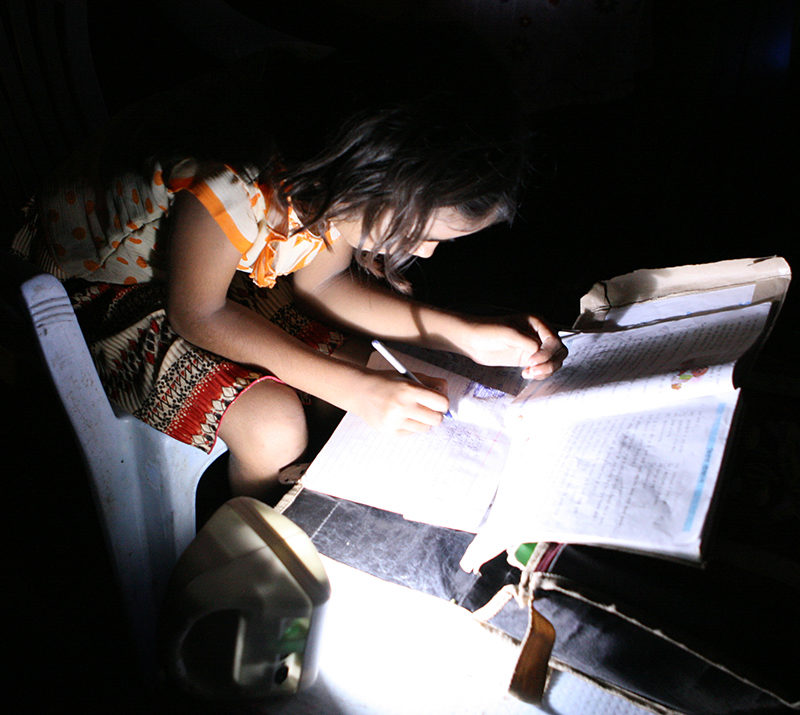 d.light designs, manufactures, and distributes solar light and power products throughout the developing world.…Read More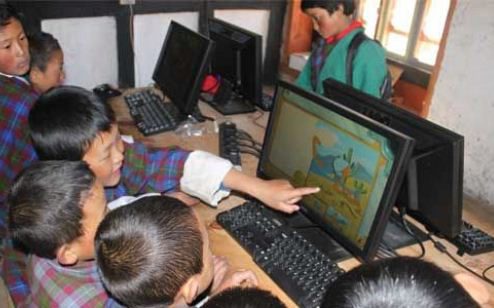 READ Global brings together education, enterprise, and community development to create lasting social change in rural South Asia.…Read More