2019 Honoree: ACEV
ACEV seeks to serve vulnerable young children, their parents, and women. They work across Turkey and internationally, reaching out to low socioeconomic status groups and refugees. Spanning early childhood, parenting, and adult literacy, ACEV's training programs have targeted all stages of human development and all members of the family from early childhood to parenthood. Their programs have common goals of reducing disparities and addressing inequalities in various domains: as their preschool programs target equal opportunity, bridging the socioeconomic gap in school readiness and academic success by accessing disadvantaged children; their literacy and parent support programs address gender equality.

Primary Area of Impact: Education
Geographic Areas (Continents): Asia, South America
Geographic Areas (Countries): Brazil, Laos, Lebanon, Saudi Arabia, Turkey
Mission: ACEV's mission has been to make a lasting contribution to society by supporting the development of children and their environments through education starting from early years.
Social Challenge
The social challenge addressed by ACEV's work is the lack of access to quality early childhood development and education (ECDE) by a majority of the world's children during their most formative years. Research in Turkey and worldwide continues to demonstrate the critical importance of early stimulation in bridging the achievement gap cause by social inequalities. Yet, an important number of children from disadvantaged backgrounds lack access to free, quality ECDE services. The root cause of this problem is not only the prevailing socioeconomic and gender inequalities, but also a lack of awareness of the importance of early childhood in addressing these inequalities. As stated by the G20 Development Working Group, 'early childhood is a critical time for individual growth, because of the unparalleled speed at which brain architecture develops. As articulated by the Sustainable Solutions Network 'the growth of neuronal systems in the first years support a range of early skills, including cognitive (early language, literacy, math) and social (empathy, pro-social behaviors), self-regulation and executive function skills (the voluntary control of attention and behavior), [which] are predictive of school success and completion; higher earnings; active participation in communities and society; and reduced odds of delinquency, and crime. Yet, an estimated 250 million children under age five in low- and middle-income countries today risk failing to meet their basic developmental potential. Longitudinal studies have established the immense financial returns that accrue to individuals and societies from investing in ECDE. On average each additional dollar invested in quality ECDE programs is estimated to yield a return of between US$6 and US$17. Quality ECD programs can increase future earnings for participating children by 25%, whereas the future costs of sub-optimal development can be 2-to-3 times higher for governments than the costs of initial investment in ECD programs. Early childhood is also accepted by experts in the field as a 'powerful equalizer, with the power to break the cycle of intergenerational poverty.
Ayla Göksel is CEO of ACEV (Mother Child Education Foundation) a Turkish NGO working in early childhood and parent training. Ayla has worked in civil society for years and is also Executive Director of (Özyeğin Foundation, Trustee of Özyeğin Üniversity and Board Director of Education Reform Initiative). The organizations she has directed have collectively reached over 1.5 million people in Turkey and the region. The Board of Trustees are the founders of ACEV and membership of Board of Trustees is permanent unless members are no longer unable to serve (deceased, incapacitated, unavailable etc.). At least half of seven-member Board of Directors are appointed from among the Board of Trustees. Therefore, half of the Board of Directors is composed of long serving founding members and the remainder is rotated every three years. An important component of ACEV's governance model is the Council of Advisors, a non-legal entity constructed to provide academic and strategic guidance to ACEV on programming. The Council of Advisors is composed of academicians and experts in ACEV's fields of operation, namely early childhood, parenting, adult education, gender and education/public policy. The Council (or specific members depending on expertise) meets at least twice a year or when the Board of Directors requests ACEV to consult advisors on new initiatives or emerging issues. The input and recommendations of the Advisors are non-binding but critical for ACEV's leadership and board.
Evaluation, monitoring and impact measurement are core functions of ACEV's activities. ACEV systematically conducts both process and outcome evaluations to monitor program impact, quality and fidelity. ACEV collects data through both internal and external systems. External evaluations aim to scientifically assess the impact ACEV is able to deliver to beneficiaries and society through its programs and to globally disseminate these programs as replicable, sustainable and effective models. The data collected is dependent on the design of the study but will almost always assess parenting behavior and attitudes and child outcomes. Internal evaluations focus predominantly on monitoring for program fidelity, quality, and assessing beneficiary feedback and participation. The data collected will be process oriented, collected throughout trainings and monitoring and supervision visits by ACEV staff. For external evaluations ACEV collaborates with universities, academicians, and research companies to outsource the design and implementation of research to evaluate the impact of its programs. Various quantitative and qualitative methodologies such as pre and post test surveys, in-depth interviews, focus groups, participatory methods, and follow-up studies are utilized to measure program impact on beneficiaries. ACEV's internal monitoring and evaluation system is conducted throughout the year and encompasses the program cycle from training of trainers to program implementation. ACEV has a systematic process of evaluating all Training of Trainers with evaluation forms which collect information on performance of master trainers, seminar content, delivery and facilities. The data is analyzed to revise content, select master trainers and enhance training methods.
ACEV's service model is the provision of early childhood parenting support and training. The parenting support is complemented with early enrichment activities for children at home or in the community. ACEV was founded in 1993 based on the results of the Turkish Early Enrichment Project (TEEP), a world-renowned early intervention study that showed the long term effects on mothers and children participating in the program. The study developed an innovative, home-based early childhood program, where the mother was trained as an early childhood educator to provide early enrichment to her child in the home environment, which became known as the Mother Child Education Program (MOCEP). All of ACEV's later educational programs are derivatives of MOCEP, developed as iterations of the same model of dissemination through training a nation-wide network of trainers. Their service model of training parents to enhance the immediate environment of the child and provide early enrichment opportunities is based on both an ecological argument as well as cost-effectiveness. Parents play a pivotal role in their child's development. Yet many parents with low socioeconomic status are not equipped with the knowledge and resources to enable them to play a potentially transformative role in nurturing their children's development. As such, they are an untapped resource. In the realm of investments required for provision of institutionally provided mass early childhood education, the cost can be daunting for governments as well as private providers. Quality early childhood development and education often requires classrooms and infrastructure. This renders preschool affordable only to a small portion of society. ACEV enables the provision of preschool education either in the home or community as low-cost but high-quality alternatives.
ACEV has been effective in developing a range of novel content and approaches for children's preschool education. Educational materials designed to replicate a preschool curriculum in the home or a short-course intensive preschool program in the community for the most vulnerable immigrant families or refugees, ACEV has ensured that the parent has the resources to support the child. The community offering is ideally suited to rural and remote area where formal service delivery is challenging and where children speak a home language other than at the school. ACEV's alternative models have thereby transformed delivery channels and methods of early childhood development education (ECDE) provision, promoting inclusion, as children without access to preschool are provided with a proven alternative. ACEV's early childhood and parenting education model is an easily replicable and adaptable model driven by the needs of the target population, already proven as best practice to others in the field. Success of the model lies in its evidence-based content, where programs are structured for replicability, based on decades of research, which ensures constant adaptation to local needs. Their quality assurance framework, on the other hand, is a seamless cycle that begins with the training of trainers, following them through field supervisions and a structured system of monitoring and evaluation which prioritizes participants' feedback and the trainers continuous development as dedicated advocates and proactive implementers of the ACEV model. Another key to their success, their partnerships, enable use of physical space and infrastructure, allowing them to focus their investments in trainings. ACEVs programs have in fact already been transferred to multiple communities and geographies. The collaboration between ACEV and the Ministry of Education in Turkey paved the way toward a mutually beneficial and long-term and sustainable relationship. This partnership has been institutionalized, where the importance of ECE, encompassing both formal, center-based preschools and home-based early enrichment models, now recognized as a policy priority by the Turkish state, impacting the lives of millions of children.
Through early childhood programs, we have thus far reached 496,577 children and 7,374 refugee children aged 0-6 to afford them a fair start with improved environments whether in their home or communities.
ACEV reached 323,138 primary school graduate mothers, 4,159 refugee mothers and, 63,488 high school graduate fathers through its parenting programs, and 140,862 young women, who are neither in employment not in education, through its women's empowerment and literacy programs.
Turkey and trained over 12,000 teachers and volunteers
ACEV's award winning programs have also been implemented in fourteen other countries in the Middle East, Europe and most recently Asia.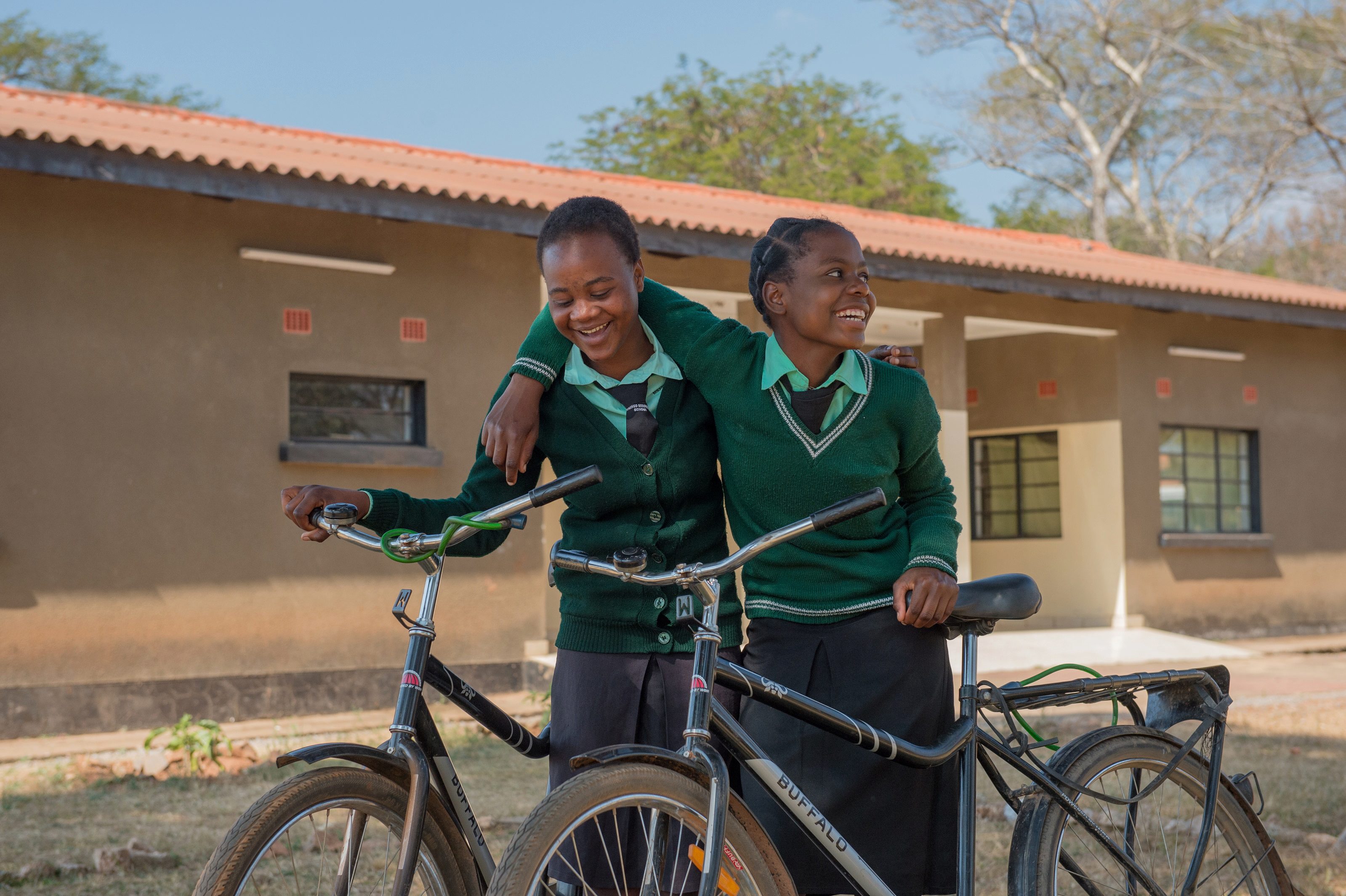 World Bicycle Relief mobilizes people through The Power of Bicycles. They envision a world where distance is no longer a barrier to independence and livelihood.…Read More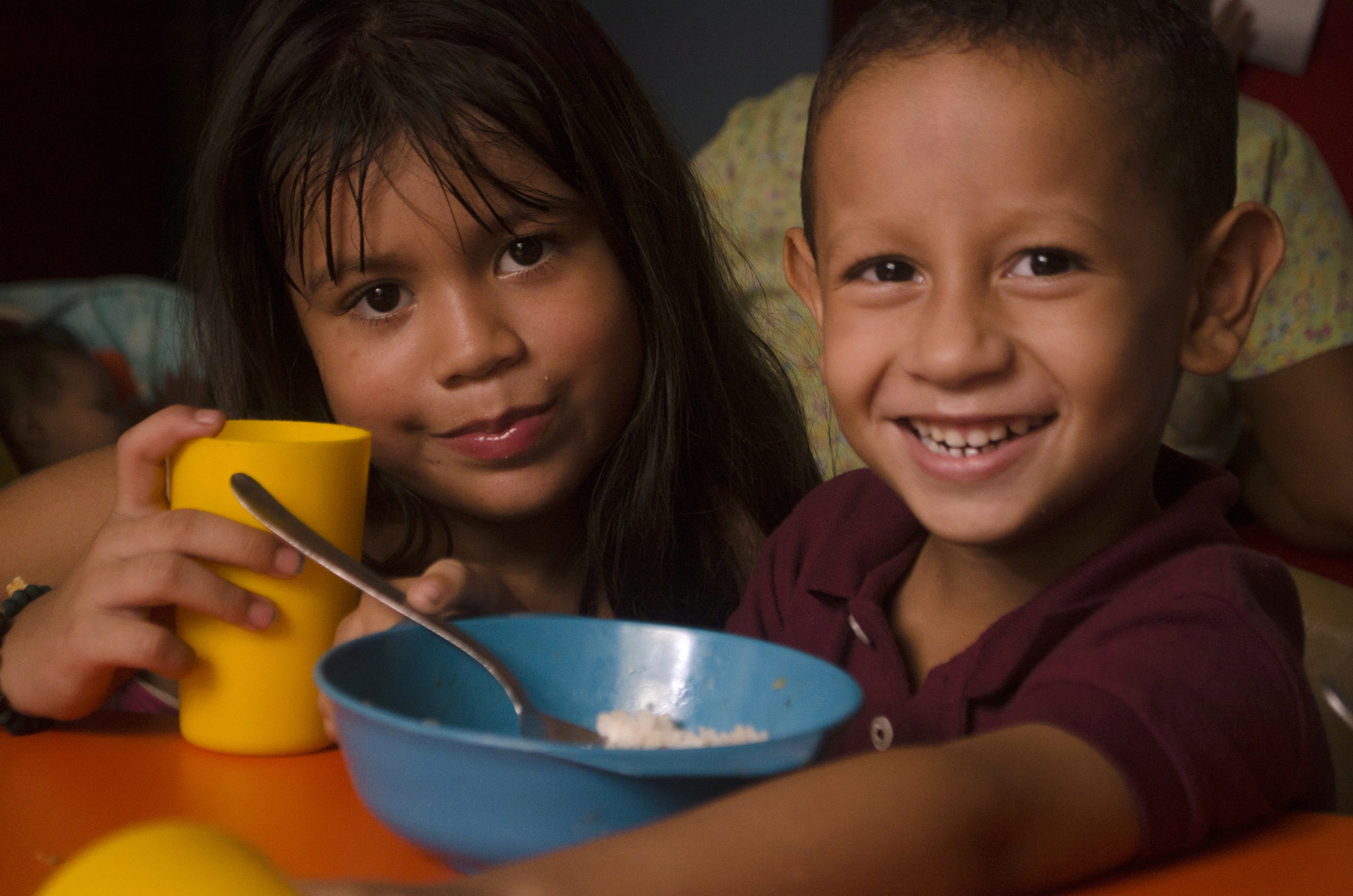 The Global FoodBanking Network (GFN) is a nonprofit org that nourishes the world's hungry through launching & strengthening food banks in more than 30 countries.…Read More