2019 Honoree: The Global FoodBanking Network
The Global FoodBanking Network (GFN) is an international non-profit organization based in Chicago that nourishes the world's hungry through launching and strengthening food banks in more than 30 countries. GFN focuses on combating hunger and preventing food waste by providing expertise, directing resources, sharing knowledge and developing connections that increase efficiency, ensure food safety and reach more people facing hunger. Last year, GFN member food banks rescued and redirected food to more than 9 million people facing hunger.

Primary Area of Impact: Hunger, Safe Water, Poverty Alleviation
Geographies Served (Continents): Africa, Asia, Europe, North America, Oceania, South America
Geographic Areas (Countries): 31 Countries globally
Organizational Type: Non-Profit
Mission: To alleviate global hunger by collaborating to develop food banks in communities where they are needed and by supporting food banks where they exist.
Social Challenge
Empowering the World to Defeat Hunger Hunger is a solvable problem. For the first time in more than two decades, global hunger is on the rise. According to the newest edition of the annual United Nations report on world food security and nutrition, nearly one in nine people go to bed hungry every night, affecting 815 million people worldwide. Many factors contribute to the state of hunger in extremely poor countries and emerging markets including poverty, conflict, lack of employment, natural disasters and insufficient social safety nets. For those in abject poverty and situations of emergency, the United Nations, World Bank and The Organization for Economic Co-operation and Development governments via the World Food Program have targeted feeding programs. However, for those in emerging markets or in non-emergency situations, the resources available to the hungry are few and far between. The World Bank's State of Social Safety Nets reports that although government safety nets offer support to 65% of those in need, even in the wealthiest countries, they cover just 40% of all household living expenses, including costs associated with food. The Food and Agriculture Organization of the United Nations (FAO) reports that although the greatest concentration of chronically hungry people is in extremely poor countries, more than 50% of the chronically malnourished live in emerging economies, where there are few public resources to help. In these communities, meeting the needs of the hungry often falls to community-based non-profit organizations, which struggle to nourish the poor and hungry on shoe string budgets and with limited access to training and know-how. Where food surpluses and systems exist, food banks obtain wholesome, surplus food destined for landfills, and redistribute it to hungry people. Without intervention, the lives of those who are hungry and malnourished are stripped of their potential health, employ-ability, labor productivity, and ability to raise thriving children. The long-term impact of one sustainable food bank on a community's health is incalculable. The Global FoodBanking Network (GFN) works as a complement to short-term relief programs to help communities in low-and middle-income countries feed themselves over the long-term.
GFN is a US 501c(3) organization based in Chicago, IL, USA. It is governed by a globally diverse Board of ~14 independent directors drawn from the corporate, nonprofit, and policy sectors. Directors are carefully chosen based on their professional skills, expertise, and connections and serve a maximum of three, three year terms. All directors serve in their independent capacity – there are no corporate or organizational seats. The chair and vice chair are elected every two years and serve a maximum of two terms. GFN is led by Lisa Moon, President & CEO. Its management team includes a Senior Vice President for programming and a Chief Financial Officer. This organization has six key values: results, passionate professionalism, diversity, standards, urgency, and results.
The Global FoodBanking Network (GFN) is committed to evidence-based, mission-driven evaluation through a series of indicators that track network progress against quantitative goals set in the current GFN strategic plan. GFN primarily uses three approaches for measurement and evaluation, and the following targets are laid out in their annual plans:
Rates of food banking operational growth and effectiveness, over time
Set goals and then measure GFN's interventions with each food banking organization based on its development stage and correlate those efforts with overall food bank performance and advancement over time.
Number of meals delivered/people served through grantmaking
For its grantmaking, GFN tracks number of meals and ratio of meals delivered per US$1 invested.
Evaluates their engagement on the scope and scale of the network, effectiveness of strategic interventions, and the measured satisfaction of their network. Their member satisfaction survey is administered annually and reviews member views.
GFN advances hunger relief and food waste reduction through the replication and scale of the food bank model. Food banking is a community-based model for hunger relief and food rescue pioneered in the United States in the late 1960s, that has since been implemented in more than 70 countries. Food banks are at the nexus between public and private sector efforts, working with grocery, food manufacturing, farming and service industries to rescue wholesome, surplus food before it is wasted, in order to redirect it to those in need. The result in communities where food banks operate are more hungry people are fed, less food is wasted, and more charitable dollars are spent on addressing the root causes of hunger instead of purchasing food at retail costs. GFN was founded in 2006 by four of the world's leading national food bank networks Red Argentina de Bancos de Alimentos, Food Banks Canada, Bancos de Alimentos de Mexico, and Feeding America to promote food banking expansion around the world. GFN believes that the food banking model offers one of the most effective, community-based solutions to help reduce hunger and food insecurity for vulnerable populations, including children, mothers, the elderly, and those in lower quintiles in socio-economic status. GFN helps food banks launch, offers expertise, resources, and connections that dramatically increase efficiency, assure safety, and catalyze scale to reach more hungry people with more nutritious food.
The Global FoodBanking Network (GFN) was established to advance one of the most promising and unique community-based solutions to hunger food banking. As a development tool and food security intervention, food banks are particularly effective in emerging market economies. Many emerging economies have effective, commercial food systems, but also have substantial income disparity, poverty, and lack sufficient public-sector programs to meet food security needs. Food banks can help establish or strengthen interventions in these countries through partnerships with school feeding programs, elder care feeding programs, and food distributions for families in need. GFN is the only organization working to scale and replicate this proven model in Asia Pacific, Europe, Latin America, North America, and Sub-Saharan Africa. Because this model has taken hold in so many cultures and countries across the globe, they know it works. GFN exists so that entrepreneurs that want to reduce hunger in their communities through food rescue don't have to re-invent the wheel. While food banks in the United States and Europe have taken thirty years to mature, those in Asia Pacific and Latin America are making similar progress in less than a decade, thanks to their engagement with GFN. This solution can be expanded and scaled with more visibility and resources. A food bank operating alone can alleviate hunger in a small, yet mighty way. But a food bank connected to GFN can make an immense impact by scaling faster and operating more efficiently.
In 2017, food banks in The Global FoodBanking Network distributed 985 million pounds of wholesome, surplus food to 7.78 million people through a network of 811 food banks.
More than 50% of the people served by food banks in The Global FoodBanking Network are children.
In 2018, The Global FoodBanking Network increased the amount of people facing hunger served from 7.78 million to more than 9 million.
GFN works with more than 55,000 community agencies, including school feeding programs, food pantries, soup kitchens, HIV/AIDS care centers, elder care centers, and other nonprofit programs that serve the vulnerable.
The GFN network of 811 food banks in 31 countries is helping to procure and distribute more than 985 million pounds (more than 447 million kilograms) of food that would otherwise have been wasted to 7.78 million hungry people, including more than 4 million children. GFN works with more than 55,000 community agencies operating school feeding programs, food pantries, soup kitchens,
In 2018, through GFN's capacity building grantmaking program alone, GFN directly provided 17.2 million pounds (7.79 million kilograms) of wholesome, surplus food, the equivalent of 20.8 million meals to 393,475 people in need.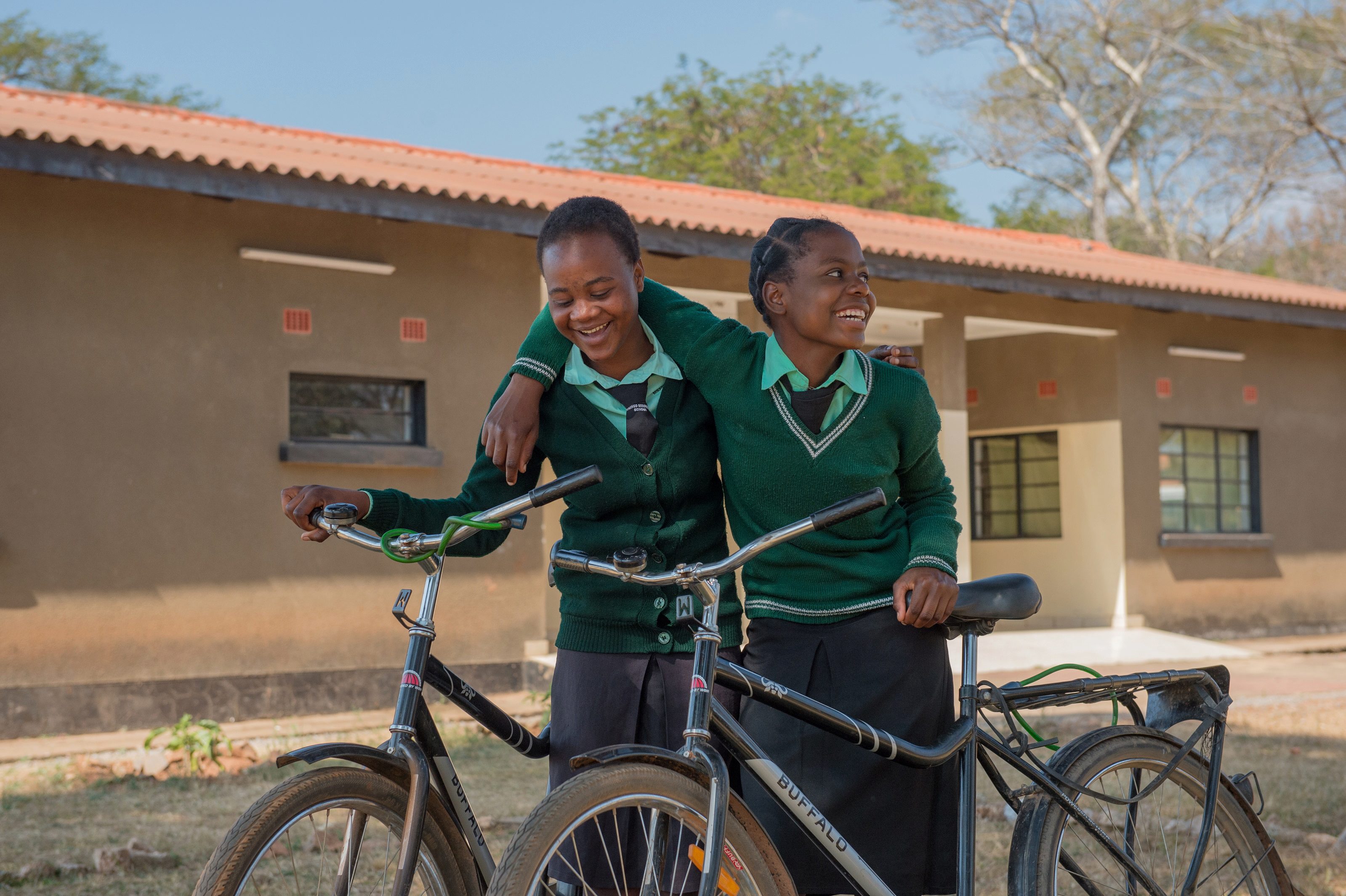 World Bicycle Relief mobilizes people through The Power of Bicycles. They envision a world where distance is no longer a barrier to independence and livelihood.…Read More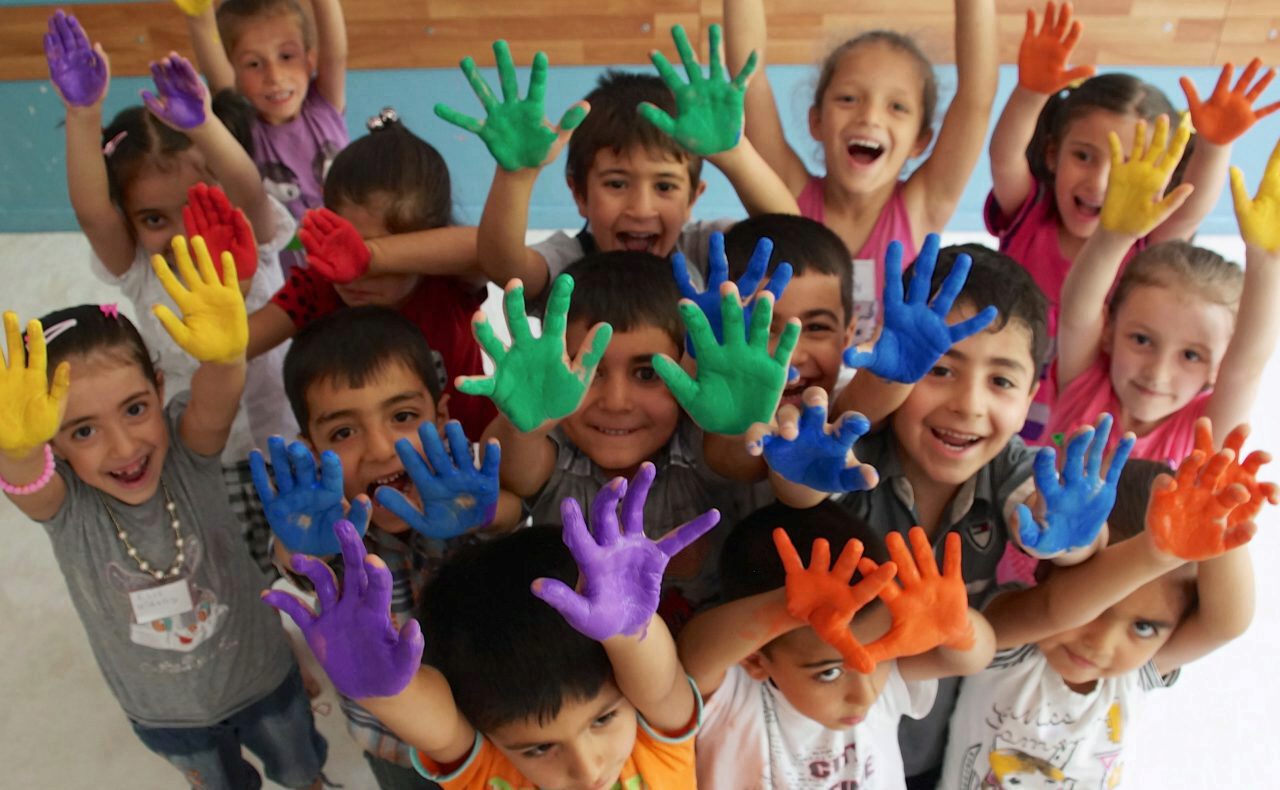 AÇEV's (Mother Child Education Foundation) mission is to make a lasting contribution to society by supporting the development of children and their environments through education starting from early years.…Read More