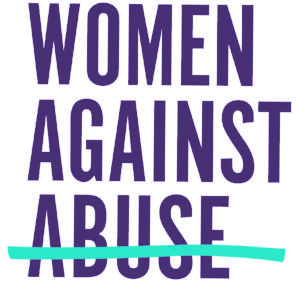 Primary Area of Impact: Social Justice
Geographic Areas: North America
Year Founded: 1976
Overview
Founded in 1976, Women Against Abuse, Inc. is the leading domestic violence service provider in Philadelphia. Since its origin as a part-time domestic violence crisis hotline, Women Against Abuse has to grown touch the lives of more than 15,000 people each year through emergency safe haven, transitional housing, community-based supportive services, behavioral health therapy, legal services, hotline counseling, and community education, advocacy, and technical assistance.
The mission of Women Against Abuse is to provide quality, compassionate, and nonjudgmental services in a manner that fosters self-respect and independence in persons experiencing intimate partner violence, and to lead the struggle to end domestic violence through advocacy and community education. These services make a tangible impact on the community by empowering those who have experienced violent relationships to heal and embrace futures of hope and safety.
Women Against Abuse is being honored by the Lipman Family Prize for pioneering Shared Safety: Philadelphia's response to relational violence. Initiated in 2015, Shared Safety offers a citywide blueprint for more effective identification, intervention, and prevention of domestic and sexual violence, human trafficking and reproductive coercion. Once fully implemented, Shared Safety will ensure that, regardless of where a victim enters the City's systems, she/he would be linked to the appropriate resources and receive an immediate supportive response.
Social Challenge
The Center for Disease Control estimates that every minute, 20 people are victims of physical violence by an intimate partner in the U.S. According to the World Health Organization, one in three women around the globe will experience physical or sexual intimate partner violence in their lifetimes. In Philadelphia alone, police respond to more than 100,000 911 calls that are domestic in nature each year. With statistics like these, it is evident that domestic violence (DV) is a serious public health epidemic. DV is rarely a "stand alone" issue; inadequate housing, untreated substance use, mental health problems, child abuse and neglect, unemployment, debt, and poverty frequently co-occur and exacerbate the problem. Because of this, victims of abuse often navigate an overwhelming number of
departments and agencies to address various emergent needs when DV is truly the underlying—and unaddressed—issue. They turn to emergency rooms, law enforcement, and shelters in moments of crisis when interventions are costliest and least effective. These systems are often ill-equipped to address DV due to a lack of training or understanding about available resources and interventions.
Shared Safety is a new and better way forward. Through Shared Safety, once disparate systems will work together as part of a coordinated community response to relational violence that will create safety and prevent relationship abuse.
A 'Collective Impact Model' to Fight Domestic Violence
Listen & Read to Women Against Abuse's interview with Knowledge @ Wharton HERE

Accomplishments
Women Against Abuse has a rich, 40-year legacy of progress in the movement to end intimate partner violence. In recent years, the organization:
Doubled Philadelphia's emergency safe haven capacity to serve 200 women and children at a point in time

More than quadrupled the number of victims able to access its free legal representation in protection from abuse and custody and support cases;

Developed a f

irst of its kind case management manual

that addresses the intersection of homelessness and domestic violence through a trauma-informed lens; and

Became one of the first domestic violence service providers in the world to achieve

Sanctuary® certification

.
Additionally, Women Against Abuse has successfully pioneered Shared Safety, a revolutionary approach to ending relational violence. Through Shared Safety, Philadelphia's service providers and health and human service systems have come together to pursue a shared commitment to making city-wide change. Together, we have established a strategic plan to create a more effective and coordinated response to domestic violence. This plan will:
ensure domestic violence-informed screening and access to services;

embed domestic violence-informed practices into human service agencies;

expand capacity for emergency housing;

establish a system that allows for safety, self-reliance, and wellbeing; and

assure people who act abusively are offered alternatives to violence.