2017 Winner: Women Against Abuse
Founded in 1976, Women Against Abuse is the leading domestic violence service provider in Philadelphia. Since its origin as a part-time domestic violence crisis hotline, Women Against Abuse has to grown touch the lives of more than 15,000 people each year through emergency safe haven, transitional housing, community-based supportive services, behavioral health therapy, legal services, hotline counseling, and community education, advocacy, and technical assistance. Women Against Abuse pioneered Shared Safety: Philadelphia's response to relational violence. Initiated in 2015, Shared Safety offers a citywide blueprint for more effective identification, intervention, and prevention of domestic and sexual violence, human trafficking and reproductive coercion. Once fully implemented, Shared Safety will ensure that, regardless of where a victim enters the City's systems, she/he would be linked to the appropriate resources and receive an immediate supportive response.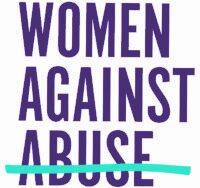 Primary Area of Impact: Social Justice
Geographic Area (Continent): North America
Geographic Area (Country): United States
Organizational Type: Non-Profit
Mission: The mission of Women Against Abuse is to provide quality, compassionate, and nonjudgmental services in a manner that fosters self-respect and independence in persons experiencing intimate partner violence, and to lead the struggle to end domestic violence through advocacy and community education.
Shared Safety is a new and better way forward. Through Shared Safety, once disparate systems will work together as part of a coordinated community response to relational violence that will create safety and prevent relationship abuse.
Social Challenge
The Center for Disease Control estimates that every minute, 20 people are victims of physical violence by an intimate partner in the U.S. According to the World Health Organization, one in three women around the globe will experience physical or sexual intimate partner violence in their lifetimes. In Philadelphia alone, police respond to more than 100,000 911 calls that are domestic in nature each year. With statistics like these, it is evident that domestic violence (DV) is a serious public health epidemic. DV is rarely a "stand alone" issue; inadequate housing, untreated substance use, mental health problems, child abuse and neglect, unemployment, debt, and poverty frequently co-occur and exacerbate the problem. Because of this, victims of abuse often navigate an overwhelming number of departments and agencies to address various emergent needs when DV is truly the underlying—and unaddressed—issue. They turn to emergency rooms, law enforcement, and shelters in moments of crisis when interventions are costliest and least effective. These systems are often ill-equipped to address DV due to a lack of training or understanding about available resources and interventions. Shared Safety is a new and better way forward. Through Shared Safety, once disparate systems will work together as part of a coordinated community response to relational violence that will create safety and prevent relationship abuse.
Women Against Abuse (WAA)'s 22-person Board of Directors has several committees which include opportunities for non-Board member volunteers to build a stronger relationship with the organization and to be developed, prior to joining the Board. Senior Management Team, consisting of five (5) Executive Team members and seven (7) Directors. When combined with WAA's management team of supervisors, WAA's full Leadership Team consists of nearly 30 leaders who represent all facets of administration and program service delivery throughout the organization. Utilizing Sanctuary® principles, WAA encourages Leadership Team and all staff to influence agency-wide change, and to uphold a trauma-informed organization. Commitments to nonviolence, emotional intelligence, social learning, open communication, democracy, social responsibility, and growth and change foster a resilient culture. This foundation contributes to WAA's success by providing a mutual understanding of the type of environment WAA creates- one geared towards healing for survivors and empowerment of staff. WAA's internal committees are a key source of leadership development. WAA is rich with these participatory spaces, which allow staff to experience additional learning about the field of domestic violence services and the sector; connect with WAA's work and mission in new ways; and inform the work of the larger agency including external systems change work. A cross-functional team of committee chairs convened to develop a new committee structure for WAA. Currently, WAA has six committees; Advocacy, LGBTQ+, Racial Justice, Safety, Trauma-Informed Culture, and Engagement, providing for cross-committee collaboration and inclusive representation of clients and staff from all levels of leadership. Additionally, WAA and the other tri-chairs supported committee chairs in developing strong action plans in early 2019 to wrap up committee work, prior to shifting toward project-based tasks forces to complete time-limited projects voted on by the Coordinating Council.
Since being named the 2017 Lipman Family Prize winner, WAA has deepened and expanded its citywide collaborative impact work, while pioneering new approaches to service delivery within its direct service programs. Together with collaborative partners throughout Philadelphia, WAA has sustained momentum for Shared Safety: Philadelphia's Response to Relational Violence, the first collaborative impact approach to address domestic violence as a public health issue working through health and human services systems. When WAA spearheaded the creation of Shared Safety several years ago, it consisted of two co-backbone agencies responsible for administrative functions and resourcing, a coordinating council to steer and oversee efforts, and four subcommittees focused on various implementation aspects of its strategic plan. One of the key accomplishments of Shared Safety's momentum was the establishment of the Office of Domestic Violence Strategies within the City of Philadelphia. In 2018, as a result of the progress and evolving work of Shared Safety, the City expanded the office to include a Project Manager in addition to the Director of Domestic Violence Strategies, as well as an Americorps VISTA and interns. The City also funded a Domestic Violence Manager position within the Department of Human Services to equip staff to support clients experiencing relational violence through improved protocols, training and expertise. These investments of staff resources within the last two years afforded a unique opportunity to re-vision how the work of Shared Safety takes place. The "Shared Safety Current State Report," released in 2018, identified key strengths of Shared Safety, as well as areas for improvement. Following the report, Shared Safety made significant changes to the structure and operations of the collaborative. Among them, the City of Philadelphia became the sole backbone for the effort, rather than a co-backbone with WAA. This shift allows WAA to serve as a stronger advocate voice and to focus increased efforts on implementation projects that propel transformation. In 2018, WAA launched an Economic Empowerment (EE) program to deepen supports for survivors and transform the capacity of the workforce development system to better respond to the needs of survivors, through training and collaboration. WAA established a 13-member Workforce Advisory Council, bringing together employers and leaders in the field to share and expand available resources for survivors seeking living wage jobs; and a Workforce Development Consortium with workforce, education, and other service partners in Philadelphia, each offering services such as career prep, pre-employment and employment search.
WAA has broad vision, both for its work within Shared Safety, as well as its various innovative programs and services. WAA consistently recognizes the need to engage partners in collaboration, to build on the existing successes, resources, and collective wisdom of others in the region; to engage survivor voices; and to ensure that knowledge is shared and carried forth to transform other organizations throughout the sector. The success of Shared Safety both in the future, and in the robust level of engagement and change it has already fostered throughout the City of Philadelphia, will continue to serve as a model for others to follow. While long-term goals include city-wide data that can be demonstrated, Shared Safety already has numerous lessons to share: the critical importance of buy-in from all levels of city systems; collaborative decision-making and strategies for forging consensus in charged political climates; and commitment to systemic change. Because Shared Safety is an initiative designed to be shared, the partners have developed platforms that allow for regular communication and shared learning. As Shared Safety deepens its foothold within city government, there are new opportunities to expand its reach within City agencies, including their staff and contractors who interact with a significant number of individuals who may be experiencing relationship violence throughout Philadelphia. Shared Safety is wellpoised to continue to expand with additional investments in communications, opportunities for resourcesharing, and public speaking about the ways in which Shared Safety operates to amplify impact. The Workforce Advisory Council is developing a mentorship program for domestic violence survivors that will be embedded in the workforce development system with a goal of supporting job placement and career advancement. Lastly, WAA has often been a voice at a national scale for policies and resourcing of victims services. WAA was instrumental in advocating to lift the cap on Victims of Crime Act funding.
WAA's approach and methodology places strong emphasis on collaboration and a commitment to regularly developing and reassessing shared vision. WAA recognizes that, while it plays a vital role in collective impact work, much of that work is designed to be for a specified period of time until others can "own," replicate and carry it forward. This recognition is essential to WAA's ability to achieve impact. The Scaling Impact study completed for Lipman Family Prize honorees identified that WAA was often limited in its ability to scale only due to resources. As a nonprofit organization pioneering transformative work while sustaining life-saving services, WAA must consistently wrestle with identifying new business models, spaces in which to take risk, where "shared work" will have the greatest impact, and which areas to expand or to retract. WAA has collaborated with partners to advance Shared Safety since 2012, and has been sharing its approach with others since Shared Safety's inception. WAA is an active member of Pennsylvania Coalition Against Domestic Violence (PCADV) Public Policy Committee, which works to ensure that legislators understand the needs of domestic violence victims and the programs that serve them. In addition, WAA is part of the Domestic Violence Law Enforcement Committee, which includes representatives from all of the City's law enforcement agencies (i.e., Police, District Attorney, Courts, Probation & Parole) and other providers and advocacy organizations. WAA's staff also present about our approaches to addressing the intersections between homelessness and domestic violence, WAA's innovative case management manualized approach, and trauma-informed services at conferences regularly, including recently with the 59 member agencies of the Pennsylvania Coalition Against Domestic Violence.
Women Against Abuse has a rich, 40-year legacy of progress in the movement to end intimate partner violence. In recent years, the organization:
Doubled Philadelphia's emergency safe haven capacity to serve 200 women and children at a point in time
More than quadrupled the number of victims able to access its free legal representation in protection from abuse and custody and support cases
Developed a first of its kind case management manual that addresses the intersection of homelessness and domestic violence through a trauma-informed lens; and
Became one of the first domestic violence service providers in the world to achieve Sanctuary® certification.
Additionally, Women Against Abuse has successfully pioneered Shared Safety, a revolutionary approach to ending relational violence. Through Shared Safety, Philadelphia's service providers and health and human service systems have come together to pursue a shared commitment to making city-wide change.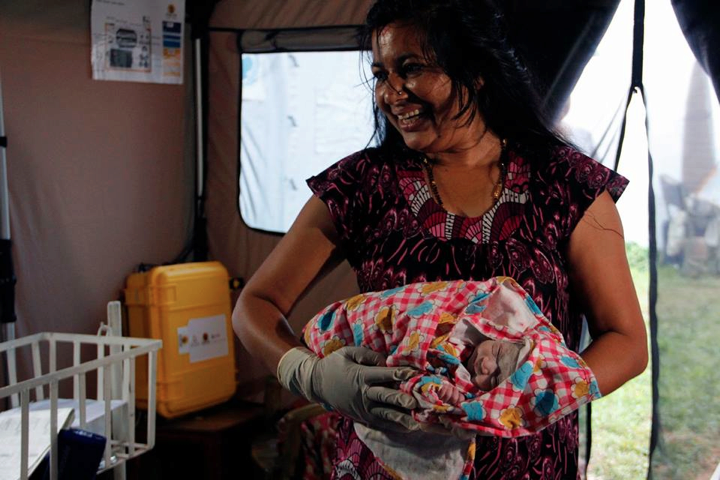 We Care Solar makes portable, cost-effective Solar suitcases that power critical lighting, mobile communication devices and medical devices in low-resource areas without reliable electricity.…Read More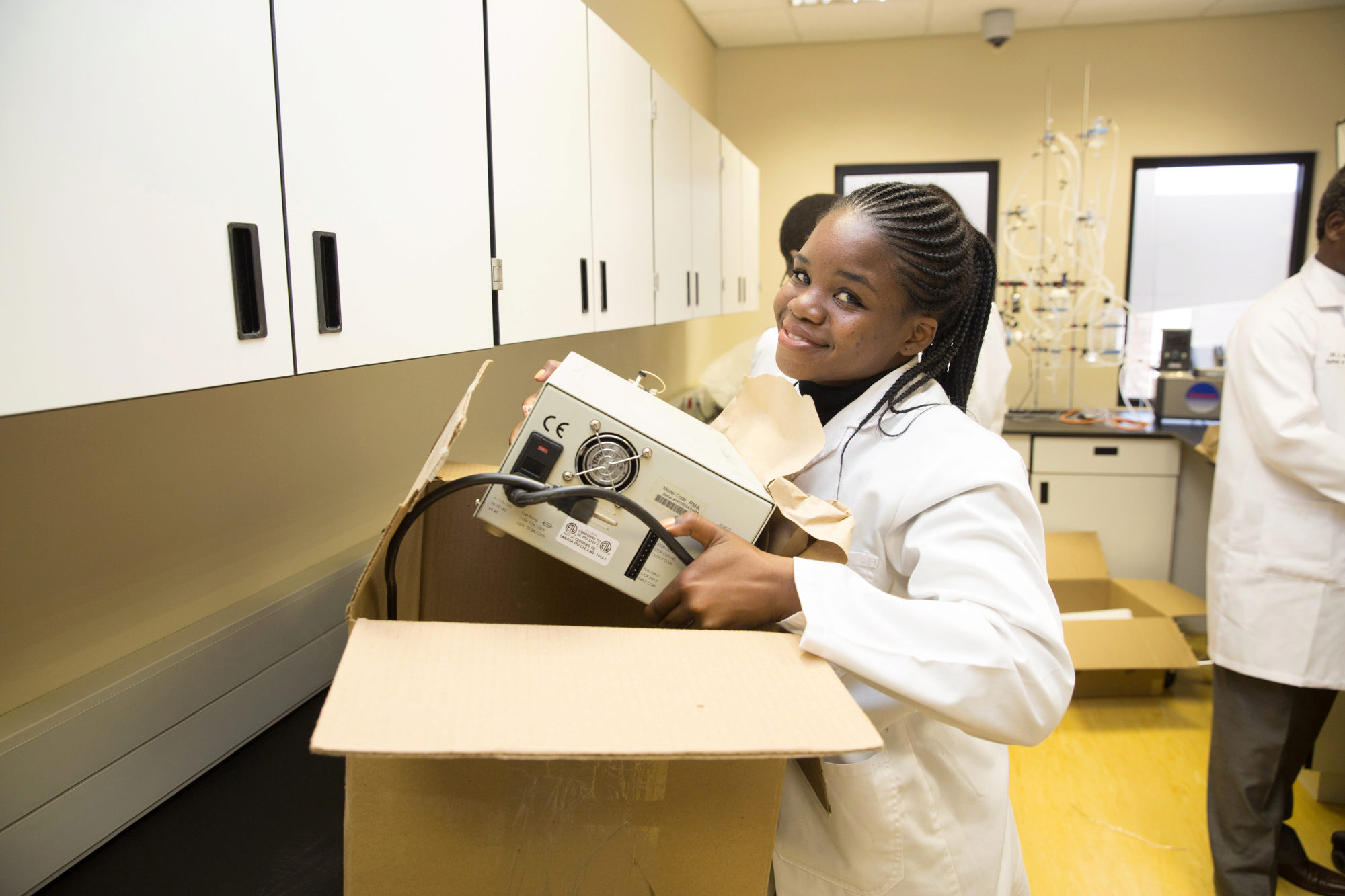 Seeding Labs helps talented scientists in developing countries conduct life-changing research by equipping them with the tools, training, and connections they need to be on the cutting edge of global discovery.…Read More