2017 Honoree: We Care Solar
We Care Solar designs and deploys complete solar electric kits – called Solar Suitcases – to maternal health centers. Solar Suitcases provide medical lighting and essential electricity – lighting up rooms, charging cell phones, and providing electronic fetal heart rate monitoring. These essential components of effective, around-the-clock emergency obstetric care are delivered to last-mile health centers around the world to ensure that no woman dies during childbirth.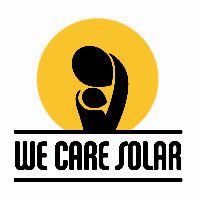 Primary Area of Impact: Healthcare
Geographic Areas (Continents): Africa, North America
Geographic Areas (Countries): 41 Countries globally
Mission: We Care Solar promotes safe motherhood and reduces maternal mortality in developing regions by providing health workers with reliable lighting, mobile communication, and medical devices using solar electricity.
The World Health Organization reported that only 28% of health facilities and 34% of hospitals had an intermittent supply of electricity in 11 countries in sub-Saharan Africa.
Social Challenge
Pregnancy complications claim the lives of 303,000 women and over a million newborns each year. The absence of a stable source of electricity remains a crucial factor contributing to high maternal and newborn mortality rates in low-income countries. We Care Solar works in remote areas in Africa and Asia where more than one billion people live without access to modern electricity. The World Health Organization reported that only 28% of health facilities and 34% of hospitals had an intermittent supply of electricity in 11 countries in sub-Saharan Africa. One in four health facilities had no electricity at all. The consequences can be tragic – particularly for maternal-child healthcare. Health workers struggle at night by kerosene lantern or candlelight, unable to detect life-threatening conditions or provide essential services. Life-saving medical procedures, including cesarean sections, can be postponed or canceled. Midwives may be unable to adequately assess newborns for complications, birth defects, or asphyxia. They cannot use essential medical devices, or make phone calls for emergency referrals. Critically ill patients have turned away from hospitals lacking electricity, and we have heard numerous accounts of expectant mothers who have died after being sent away. Mothers and newborns in the developing world die every day giving birth in badly lit or unlit and unsafe conditions.
From its onset, We Care Solar (WCS) has invested in leadership development. Co-founders Dr. Laura Stachel and Hal Aronson had never led a nonprofit and needed to complement their expertise in health care and solar power with skills in management, programming, and organizational development. In ten years, they have built a diverse team with expertise in operations, finance, business development, engineering, and program design and implementation. Their executive team and directors have participated in multiple social entrepreneurship incubators, continuing education programs, and competitions, further strengthening the organization, and providing valuable mentorship and leadership opportunities. Promoting a Culture of Learning Learning is in their DNA. They have fostered a culture of continuous growth and learning, engaging in educational opportunities that hone their internal knowledge and skills and allow them to share their learnings with others. Furthermore, their Strengths-based Management Approach has cultivated leaders by identifying the strengths of each team member (using Strengthsfinder and other exercises) and implementing strengths-based management principles that encourage staff to maximize their strengths and the strengths of their teammates. They have also promoted women in leadership through their Solar Ambassador program, which equips women to lead their international solar training programs.
Since being named a Lipman Family Prize honoree, We Care Solar (WCS) has had significant increase to the number of mothers and newborns receiving lifesaving care, (3.9 million mothers and newborns), the number of solar suitcases shipped (4,100 to last-mile centers in 27 developing countries) and the number of health workers trained on how to use their suitcases (16,000+). They have also initiated national Solar Suitcase programs in priority countries which have given frontline health care workers the ability to light up medical rooms, charge cell phones and provide electronic fetal monitoring. Solar Suitcases also have shown to promote a healthier environment: reducing air pollution, CO2 emissions and the risk of fire. Additionally, they built upon research in three countries that demonstrated reductions in maternal-newborn mortality when the Solar Suitcase was featured in comprehensive MCH programs in Uganda, Tanzania and Nigeria.  In 2018, WCS conducted a mixed-methods impact analysis at 130 remote Nepalese health facilities. And lastly, external entities have also evaluated the impact of We Care Solar like the Liberia Innovations for Poverty Action which evaluated 213 Liberian health facilities (2018-2019) to document Solar Suitcase usage and performance. Selected findings included: improvements in electrification and lighting; frequent use of the fetal Doppler during labor and antenatal care; cost-savings; improved health worker and patient morale; and increased facility utilization.
To achieve their objectives, they are expanding their collaboration and knowledge sharing in the following areas: strengthening collaboration with partners; deepening their on-the-ground presence; and improving and sharing their evidence base. They have also made a concerted effort to expand their locally-based staff in priority countries. They created a regional hub in Uganda and hired staff in Sierra Leone, Liberia and Zimbabwe. These hires have increased their operational capacity for collaboration and knowledge-sharing. Externally, they have presented their learnings to their community of partners to share knowledge across the sector. With their efforts, they have now seen greater response from multilateral institutions that are emphasizing the importance of energy access for healthcare and for communities. Advocacy has also been a cornerstone of We Care Solar's work since their inception and it has become increasingly important over time. Their advocacy for their Light Every Birth initative encourages governments, UN agencies, and international NGOs to commit to providing reliable electricity to all health centers.
We Care Solar is achieving impact by systematically addressing the challenges to health-clinic electrification, working hand-in-hand with their partners. Their team is lean; it is only through collaborating with partners that they have been able to succeed. The key processes that have been essential to achieving impact include: improving technology (designing a rugged, reliable solar innovation tailored for health workers), building local capacity (training healthcare workers and technicians in solar installation, operation, and maintenance), cultivating partnerships (collaborating with health ministries, UN agencies, local and international NGOs, and solar energy providers to deploy our programs), developing and sharing best practices (extracting and disseminating key components of successful Light Every Birth programs), and demonstrating impact (providing the evidence base for wide-spread adoption of solar electricity for health care).
2,464 Solar Suitcases have been delivered to almost 2,400 health centers in 30 countries. The most extensive programs are in Ethiopia, Sierra Leone, Liberia, Nigeria, Tanzania, Uganda, Nepal and the Philippines.
We Care Solar programs have reached more than 936,714 mothers and newborns.
We Care Solar has trained 9,758 health workers to use the Solar Suitcases through an interactive training program that ensures proper usage and maintenance.
More than 500 technicians have been trained in the installation and maintenance of the Solar Suitcase.
We Care Solar has provided more than five million hours of nighttime medical lighting.
30,000 tons of carbon dioxide emissions have been averted by replacing fossil fuel sources of light and electricity with our solar electric systems.
We Care Solar (WCS) has enabled midwives and doctors to provide lifesaving care to 3.9 million mothers and newborns, representing a 6-fold increase in beneficiaries since being honored by the Lipman Prize.
Shipped over 4,100 Solar Suitcases to last-mile health centers in 27 developing countries
Partnered with 53 international NGOs, government agencies, and international development organizations,
Trained more than 16,000 health workers on Solar Suitcase operation, installation and long-term sustainability.
Initiated national Solar Suitcase programs in priority countries.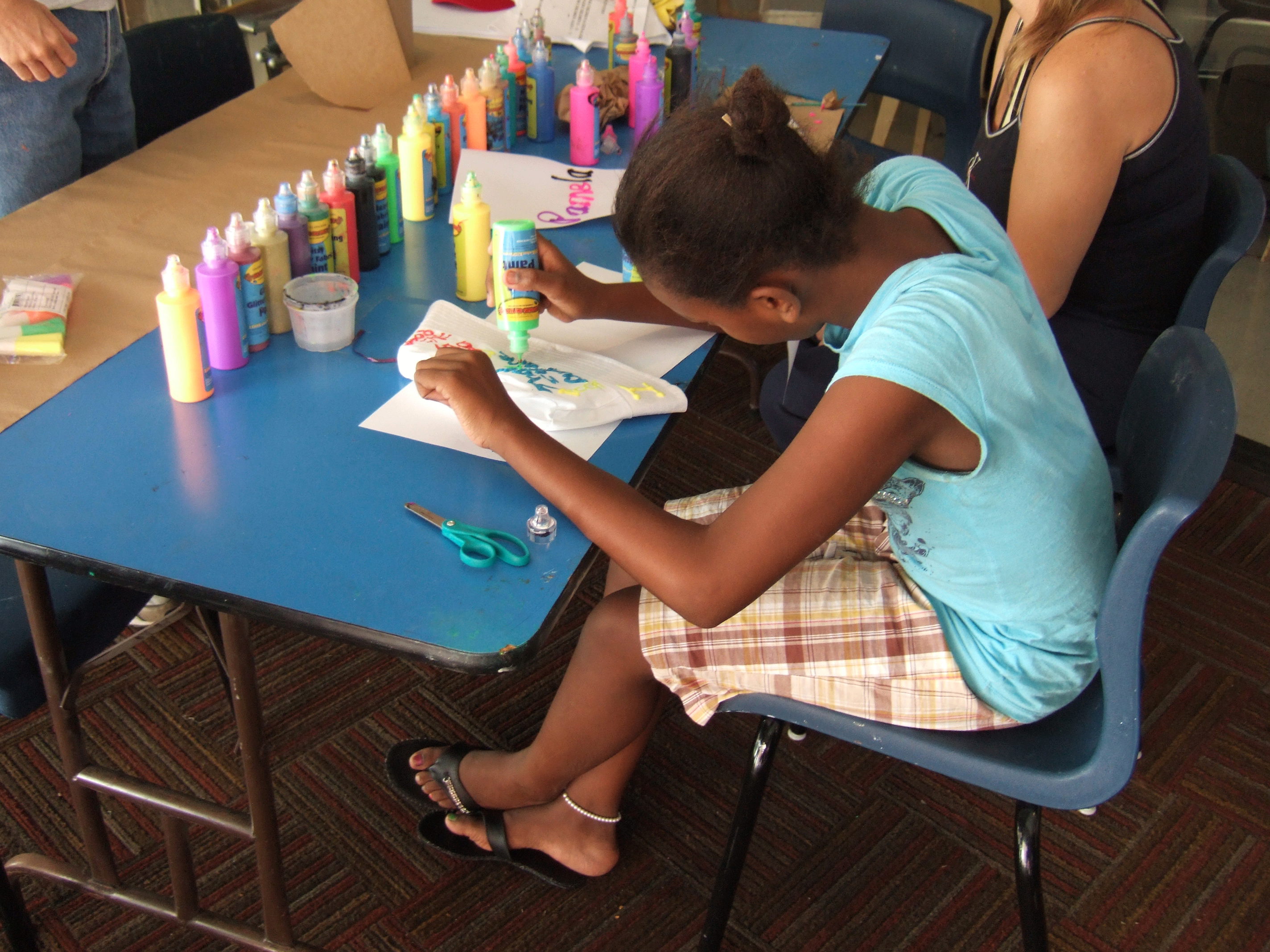 Women Against Abuse provides a continuum of care from telephone crisis counseling to long-term supportive housing for people experiencing intimate partner violence.…Read More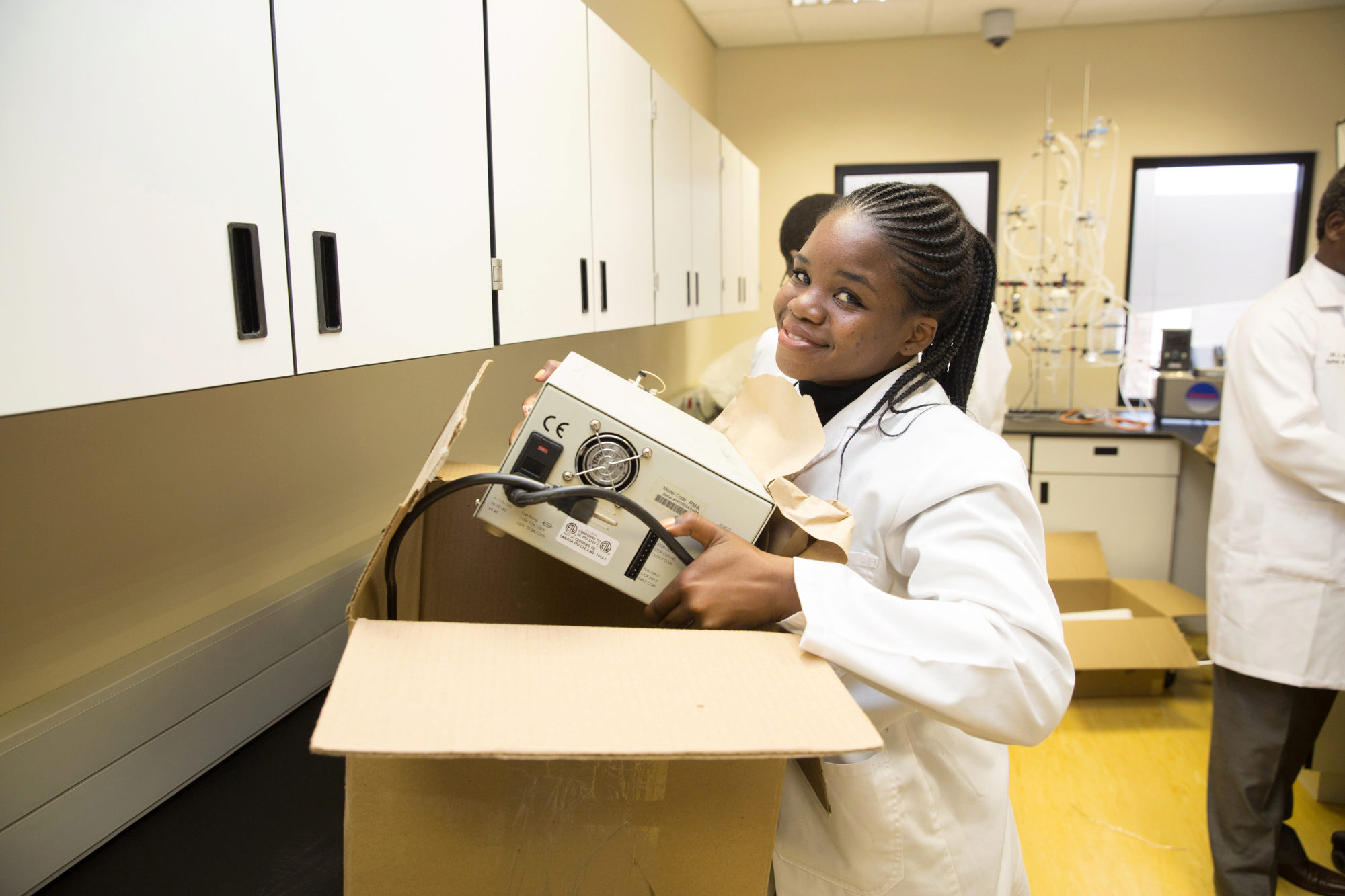 Seeding Labs helps talented scientists in developing countries conduct life-changing research by equipping them with the tools, training, and connections they need to be on the cutting edge of global discovery.…Read More