2020 Winner: Sanku
Sanku scales technology and business solutions that put critical nutrients into the food that hundreds of millions of malnourished people eat the most. By doing so, the organization's mission is to end malnutrition by guaranteeing that every meal, for every mother and child, contains lifesaving nutrients, forever. Sanku installs their patented dosifier which provides small-scale fortification, adding a precise amount of critical nutrients to flour, onto the small African flour mills that produce and sell the staple food families eat every day.

Primary Area of Impact: Healthcare, Economic Development
Geographic Area (Continent): Africa
Geographic Areas (Countries): Kenya, Malawi, Mozambique, Rwanda, Tanzania
Organizational Type: Non-Profit
Mission: Ending malnutrition by guaranteeing that every meal consumed by every mother and child contains lifesaving nutrients, forever
Sanku has taken on the challenge of tackling micronutrient malnutrition in East Africa, starting in Tanzania. Here, maize flour makes up 60% of calories consumed by the general population.
Social Challenge
Micronutrient deficiencies affect 2 billion people globally. 1 in 4 children under the age of 5 are stunted, and at least half of children aged 6 months to 5 years suffer from one or more micronutrient deficiency. These deficiencies compromise the immune systems of over 40% of children in the developing world, lead to micronutrient malnutrition, and increase their chances of dying from curable diseases like measles, malaria, and diarrhea by about 35%. This results in millions of preventable deaths annually. Africa is hardest hit by the devastating effects of malnutrition, as 233 million people are malnourished. Starchy flour is the most commonly consumed staple across the continent. While the caloric content of this flour is high, it lacks the key vitamins and nutrients needed for healthy growth.
Sanku has taken on the challenge of tackling micronutrient malnutrition in East Africa, starting in Tanzania. Here, maize flour makes up 60% of calories consumed by the general population. The lack of nutrients in this diet results in chronic undernutrition among vulnerable populations. Vitamin and mineral deficiencies negatively affect the early critical stages of growth and development and could lead to permanent or long-term cognitive development issues such as stunting, preventable illness, and even death. In 2015, UNICEF reported that over 2.7 million Tanzanian children (ages 5 and below) were estimated to be stunted, and that 600,000 children were suffering from malnutrition, of which 100,000 were severely malnourished (at risk of death without medical intervention). Micronutrient malnutrition costs Tanzania an estimated $518 million in economic productivity annually, according to a 2012 World Bank cost-benefit analysis.
Felix Brooks-church (CEO) and David Dodson (lecturer at Stanford GSB) cofounded Sanku in 2013 as an initiative of the global NGO, Project Healthy Children. Felix led the engineering of the Sanku Dosifier technology, and now leads a dynamic local African team, based out of Tanzania. Felix has lived and worked across six developing countries, experiencing diverse cultures and seeing the difference the access to good nutrition has on families. Surveying hundreds of mills in at-risk communities across South Asia, East and Southern Africa, Felix has refined fortification technologies and developed economic models for sustaining rural fortification. He leads the overall organizational development, mission, and trajectory of Sanku. He also led all aspects of product development and engineering for the award winning Sanku Dosifier technology. Their diverse core staff consist of 30 members, majority in Tanzania but also located in United States, Philippines and Norway. With their dosifier technology, Sanku is able to automate monitoring and support for dosifiers and reach thousands of small mills with an efficient staffing model. By 2025, they will require fewer than 250 employees to serve over 100 million people.
The existing evidence in support of micronutrient fortification is already incredibly compelling. Studies on the benefits of micronutrient fortification have been conducted on every continent, across regions and demographics. The WHO recommends wheat and maize flour fortification standards for all countries. Following these recommendations – assuring the correct levels and types of micronutrients are added to flour during the milling process – is the first and necessary step to achieve critical nutrition outcomes. They do this by monitoring dosifiers remotely through their server and conducting physical inspections using a mobile application that alerts staff when there are issues with the micronutrient premix dosing on site. Beyond their regular performance monitoring of their machines and miller compliance, Sanku's work and impact are measured in three key metrics: reach, effectiveness, and efficiency.
In Tanzania, the government adopted large-scale flour fortification to combat micronutrient deficiencies. However, up to 95% of the population source food from small-scale mills that are unable to fortify flour. With this in mind, Sanku developed and perfected a small-scale fortification approach that combines IT-enabled nutrient fortification (dosifier) technology and a cost-neutralizing business model, allowing millers to consistently produce quality fortified flour for those in most need of it. Sanku's fully automatic "one-size-fits-all" dosifier was co-designed with Stanford University. Built to be low-cost, lightweight, and compact, it is robust enough to handle the continuous process of milling while remaining accurate enough to dose a highly concentrated nutrient premix into the flour produced by milling machines. In partnership with Vodafone and product developer Linx, Sanku also designed a remote monitoring system through cellular modules in the dosifiers for scalability. To address the issue of unaffordable nutrient premix costs that neither the miller nor consumers could bear, Sanku uses a cost-neutralizing product bundling approach called their "flour bag" model. With fortified flour and regular flour priced the same, consumers are then incentivized to buy the fortified flour. Consumers demand Sanku's flour bags, because they look higher quality and consumers trust that millers take their businesses seriously.
Sanku provides a fortification solution that is scalable and sustainable, distinguishing it from interventions that have come before. Some fortification efforts have tried to make drastic changes to production and/or consumption practices, which rely on significant investments in trying to change ingrained behaviors. Others apply a manual approach to adding micronutrients with hand crank machines, requiring additional process and cost borne by both the millers and consumers. These processes are subject to human error and susceptible to rejection by consumers due to a shift from the norm. Other organizations have focused on policy, assisting governments in promoting consumption of fortified flour through behavior change and advocacy campaigns. These efforts are generally more challenging to measure and enforce, with governments having mandates beyond fortification and a lack of concrete interventions. They also require significant amounts of project-based funding, which makes them unsustainable.
Developed and perfected a small-scale fortification approach that combines IT-enabled nutrient fortification (dosifier) technology and a cost-neutralizing business model.
The Sanku Dosifier Technology has been installed across 5 countries throughout East and Southern Africa: Tanzania, Rwanda, Kenya, Malawi, and Mozambique.
Reached 2 million Tanzanians through 300 dosifiers at the cost of less than $.50 per person annually.
Since Sanku started operating in Tanzania, 94% of the household were observed to be consuming fortified flour in comparison to 0% consumption prior to the organization's operation.
Awarded TIME 100 Best Inventions 2019.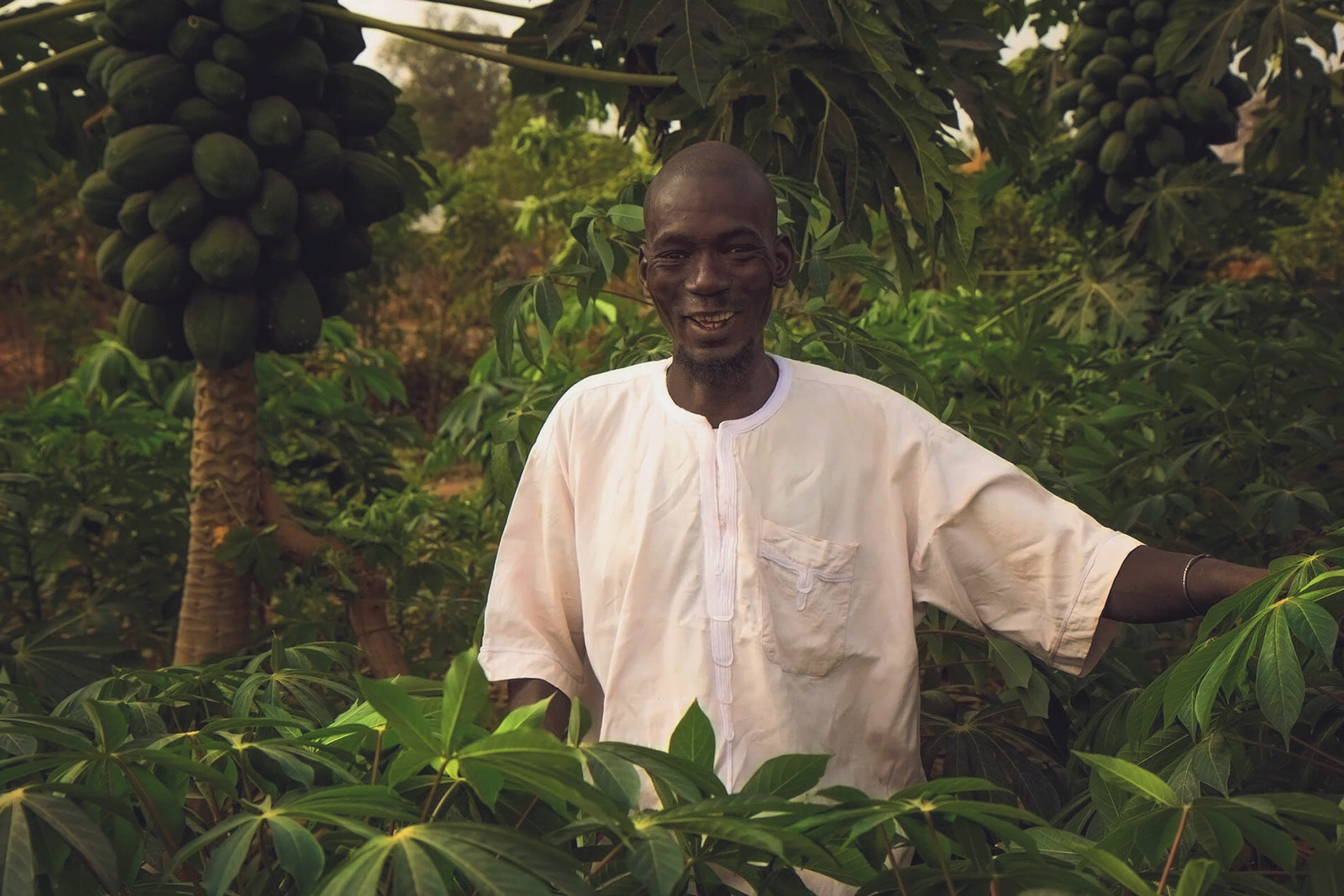 Trees for the Future works with farmers to end hunger, poverty, and land degradation in Sub-Saharan Africa. Through frequent, on the ground agroforestry training and seed distribution, it empowers rural communities to restore soil and tree cover, increase incomes, and increase access to food and nutrition.…Read More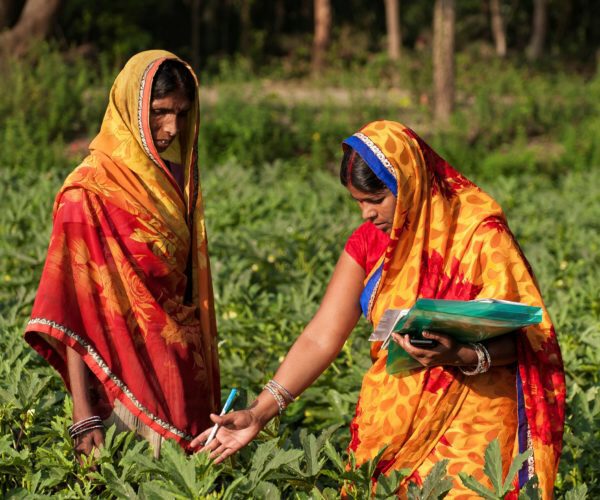 Digital Green is a global development organization that empowers smallholder farmers to lift themselves out of poverty by harnessing the collective power of technology and grassroots-level partnerships. Digital Green has created a video-enabled approach for scalable tech-based, community-driven solution to poverty alleviation for the farmers.…Read More