2020 Grand Prize Winner: Sanku
Sanku scales technology and business solutions that put critical nutrients into the food that hundreds of millions of malnourished people eat the most. By fortifying grain, the organization's mission is to end malnutrition by guaranteeing that every meal, for every mother and child, contains lifesaving nutrients. Sanku installs their innovative dosifier, which provides small-scale fortification by adding a precise amount of critical nutrients to flour, onto the small African flour mills that produce and sell the staple food families eat every day.


Primary Area of Impact: Healthcare, Economic Development
Geographic Area (Continent): Africa
Geographic Areas (Countries): Kenya, Malawi, Mozambique, Rwanda, Tanzania
Organizational Type: Non-Profit
Mission: End malnutrition by guaranteeing that every meal consumed by every mother and child contains lifesaving nutrients, forever
Social Challenge
Micronutrient deficiencies affect 2 billion people globally and are the leading cause of intellectual disability in children, preventable blindness among adults, and maternal death during childbirth. At least half of children aged 6 months to 5 years suffer from one or more micronutrient deficiency. These deficiencies compromise the immune systems of over 40% of children in the developing world, lead to micronutrient malnutrition, and increase their chances of dying from curable diseases like measles, malaria, and diarrhea by about 35%. Africa is hardest hit by the devastating effects of malnutrition, as 233 million people are malnourished.
The World Health Organization recommends food fortification as the most cost-effective strategy for preventing and addressing micronutrient deficiencies around the world. While food fortification is common in the developed world, lack of appropriate technology and supply-chain challenges deprive most individuals living in remote areas the benefits of nutrient-enriched food. Maize flour is the most commonly consumed staple and comprises over 50% of East Africa's dietary intake. While the caloric content of this flour is high, it lacks the key vitamins and nutrients needed for healthy growth, particularly among vulnerable populations.
Sanku has taken on the challenge of tackling micronutrient malnutrition in East Africa, starting in Tanzania, by developing an IT-enabled nutrient fortification technology (dosifier) and a cost-neutralizing business model. While fortification is not new, Sanku's model is a groundbreaking approach that does not exist at any other organization. By tackling the hurdles of small-scale fortification, they are combating micronutrient malnutrition in a way that is impossible through large-scale fortification.
The dosifier, which adds an exact formula of critical nutrients to flour in the small African flour mills, requires no additional steps for the miller and removes human error. With their dosifier technology, Sanku can automate monitoring and support for dosifiers and reach thousands of small mills with an efficient staffing model. The sustainable business model offsets the cost for millers so that fortified flour is sold at the same price as unfortified flour. Sanku is revolutionizing the food system without requiring significant behavior change, dietary modifications, or imposing additional costs on producers or consumers.
Sanku's work and impact are measured in three key metrics:
Reach – as of 2022, Sanku has reached 3.1 million people through 729 dosifiers. Sanku's dosifier technology has been installed across 5 countries throughout East and Southern Africa: Tanzania, Rwanda, Kenya, Malawi, and Mozambique.
Effectiveness – In a 2017 survey of more than 400 Tanzanian households, 94% were observed to be consuming fortified flour in comparison to 0% consumption prior to Sanku's operation. The effectiveness of their technology and delivery system is affirmed by the fact that millers consistently report that Sanku helps their business, and many of their customers demand flour in "Sanku" bags.
Efficiency towards sustainability – the annual cost per person fed with Sanku's fortified flour is $0.86 per person as of 2022.
As Sanku expands their reach and impact, they are also strengthening the evidence base that backs their solution through research. They currently have a partnership with the United States Centers for Disease Control and Prevention
Sanku provides a fortification solution that is scalable and sustainable, distinguishing it from interventions that have come before. Sanku is the only organization that has been able to develop a technology and a sustainable business model to enable the small millers that supply most of the food for their local villages or towns. The innovative fully automatic "one-size-fits-all" dosifier is a medium-sized machine with a remote monitoring system that could be easily installed by millers. Built to be low-cost, lightweight, and compact, it is robust enough to handle the continuous process of milling while remaining accurate enough to dose a highly concentrated nutrient premix into the flour produced by milling machines.  
The technology and business model at Sanku is scalable and adaptable in newer regions and newer communities. Sanku is uniquely positioned to scale, replicate, and share their model. Their unique model requires minimal to no behavior change from both the millers (who have no additional cost to fortify), and also the consumers (who have no additional cost to purchase fortified flour). This lesson is applicable beyond the food fortification and nutrition space. It is challenging to make a difference with approaches that overhaul systems or burden people by asking them to do or give more. As Sanku has demonstrated, more can be achieved by engaging with beneficiaries as partners for change and offering interventions that are easy to use and that require limited to no extra work or behavior change. Moving forward, Sanku wants to be an example of effective, efficient, and widespread impact achieved through groundbreaking innovation and seamless integration in a population's daily life.
Featured in New York Times, Financial Times, Gexsi Magazine, Borgen Magazine, etc.
Felix Brooks-Church (Sanku Co-Founder & CEO) honored as Rolex Awards Laureate, 2021
Selected as GiveWell Standout Charity since 2016
Selected as The Life You Can Save's Best Charities, 2020
Inaugural Elevate Prize, 2020
TIME Magazine's 100 Best Inventions, 2019
Fast Company's The World's Most Innovative Companies , 2019
Zayed Sustainability Prize, 2019
IoT Evolution Product of the Year Award, 2018
Fierce Innovation Award, 2018
Ashoka's Changemakers Award, 2013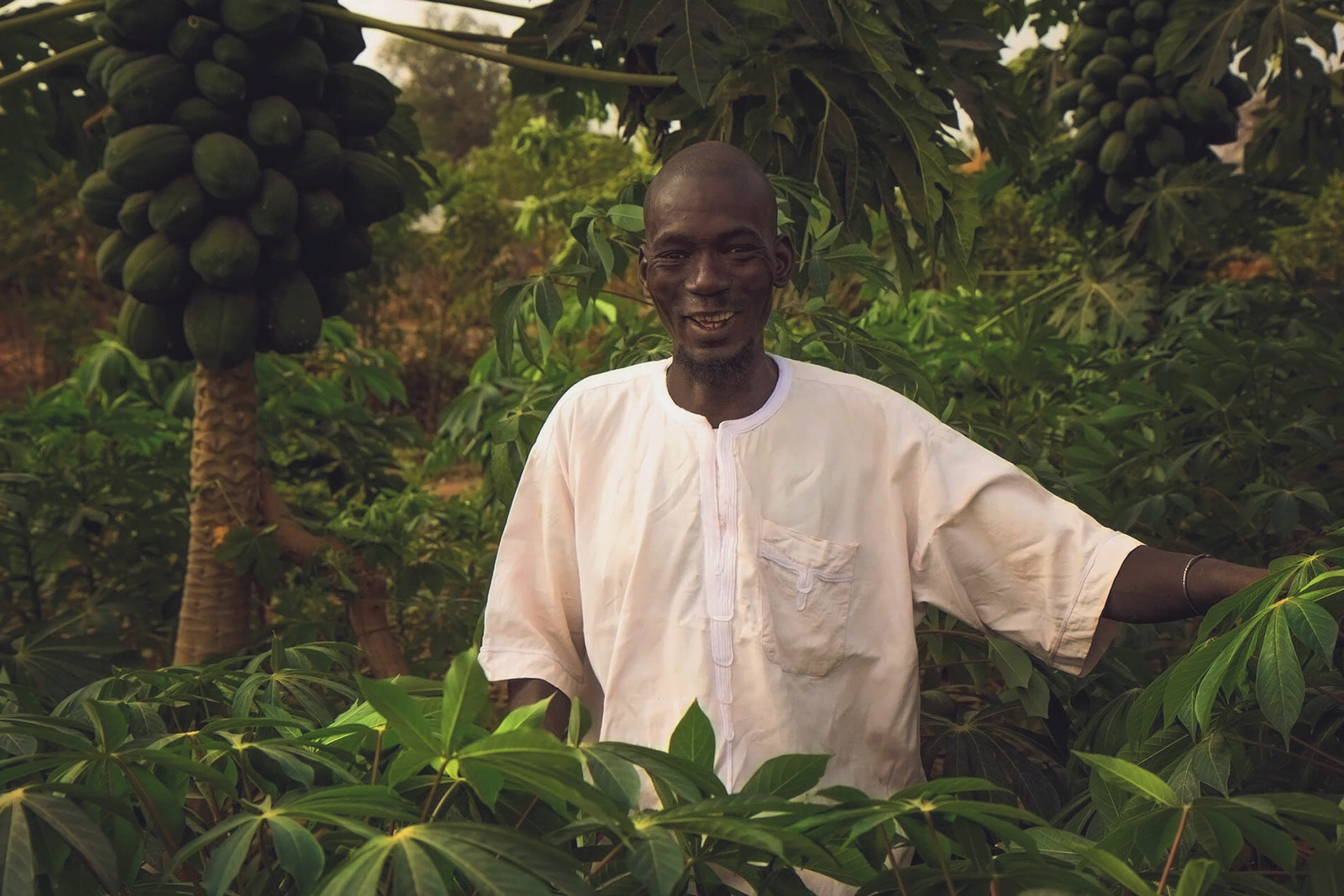 Trees for the Future (TREES) provides smallholder farmers pathways out of poverty and hunger by planting trees in forest gardens around the world.…Read More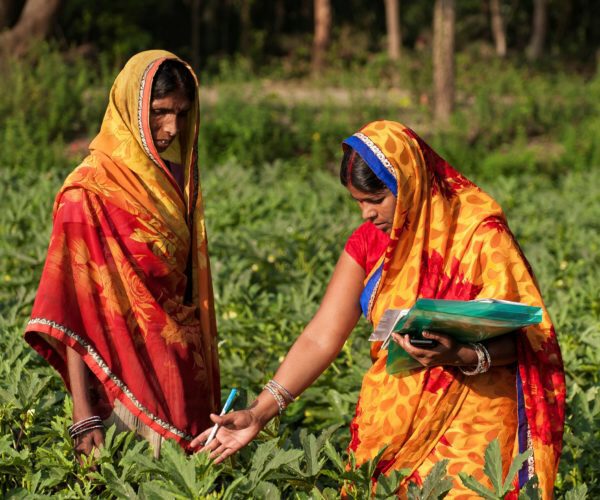 Digital Green is a global development organization that empowers smallholder farmers to lift themselves out of poverty by harnessing the collective power of technology and grassroots-level partnerships.…Read More