2020 Honoree: Digital Green
Digital Green is a global development organization that empowers smallholder farmers to lift themselves out of poverty by harnessing the collective power of technology and grassroots-level partnerships. It began in 2006 as a project by Microsoft Research in India to understand how tech could support smart-scale farming systems. Two years later, the project was morphed into a full-fledged nonprofit. Since then, Digital Green has created a video-enabled approach for scalable tech-based, community-driven solution to poverty alleviation for smallholder farmers.

Primary Area of Impact: Economic Development
Geographic Areas (Continents): Africa, Asia
Geographic Areas (Countries): Bangladesh, Ethiopia, India, Kenya, Nepal
Organizational Type: Non-Profit
Mission: Empower smallholder farmers to lift themselves out of poverty by harnessing the power of technology and grassroots-level partnerships
Million Lives Club recognized Digital Green as a Vanguard member for having directly impacted over a million lives: 2019.
Social Challenge
Although smallholder farmers produce up to 80% of the food supply in Asia and sub-Saharan Africa, the highest incidence of poverty globally is associated with agricultural employment. Seventy percent of the world's poor live in rural areas, relying on agriculture for their livelihoods. As rural populations grow in developing countries, small and marginal land holdings are growing while average farm sizes shrink. The Food and Agriculture Organization (FAO) estimates that 72% of all farms worldwide are smaller than one hectare. Small-scale farmers are particularly vulnerable to the increasing frequency of floods and drought, shifting rainfall patterns, and spread of pests and diseases. Their acute vulnerability to shocks makes smallholder farmers more likely to be malnourished.
Digital Green's beneficiaries are smallholder farmers, primarily in India and Ethiopia, who typify national statistics. Undernutrition is significant in both India and Ethiopia, where 40% of rural children under five years old are stunted (UNICEF). One third of Ethiopia's rural population (27.1 million) and 15% of India's rural population (196.2 million) earn less than $1.90 per day (World Bank). In Ethiopia, on average, their beneficiaries own about one hectare of land (farm sizes range from 0.5 – 2.0 hectares), whereas in India, the majority of beneficiaries' plots are smaller than one hectare. The farmers they work with have 3-4 years of education on average, and over one third cannot read or write. In India, more than 90% of the people Digital Green reaches are women, who are members of village-level self-help groups who meet to learn about agricultural or health practices. In Ethiopia, where significantly more men than women participate in farmer development groups organized by the national extension system, men comprise about 75% of beneficiaries.
Co-Founder and Executive Director, Rikin Gandhi leads Digital Green. Years ago, he joined Microsoft Research India's Technology for Emerging Markets team in Bangalore, where he conducted peer-reviewed research to use technology to impact small-scale farming communities. Rikin's time in India's rural communities changed his life. In 2008, Rikin spun off Microsoft's first non-profit, Digital Green, and has been following his passion ever since for enabling farmers around the world to take their "one giant leap" to improve their lives and the lives of those around them. He oversees a six-member Global Leadership Group that serves as the senior team for the organization that spans across multiple countries from United States to Ethiopia to India. They also have a separate team for each area they work and/or serve: Nigeria, India, Ethiopia, United States, Kenya and Nepal. Each local area team's structure varies with some of them having one key point person while others having a full staff with directors, managers, and specialists. Their globally distributed diverse staff contains 150 members and come from a variety of backgrounds and disciplines. This diversity is beneficial for many reasons including when they source innovative ideas from across their team during their "Think Week," which leads them to identify the need to more efficiently enable farmers to access markets. For their frontline workers (and farmers), they provide support through their Training Courseware, which combines mobile-based courseware, practical instructional videos and a mobile training app.
Data collection is essential to Digital Green's model. They collect wide-range of metrics including number of extension agents affiliated with project partners using video; number of individuals reached with video; percentage of viewers who adopt a promoted agricultural practice or recall a health/nutrition practice; yields and incomes of farmers who adopt agricultural practices; and cost per adoption for extension providers. Reach and adoption data is collected by the video facilitator, who notes which video is screened, how many farmers attend, their interest in adoption, and feedback and discussion points. Practice adoption requires physical verification and quality assurance checks. Their open-source data management system, Connect Online Connect Offline (COCO), works in low-resource settings on- or offline to collect and analyze feedback and data related to message content and dissemination, and adoption of promoted practices. COCO feeds data into analytics dashboards that provide a detailed snapshot of programmatic progress. Monitoring data and feedback helps us understand local successes and challenges and brings farmers' voices into content planning to more effectively target messages. Yield and income changes are measured by third-party or internal studies using crop cuts and household surveys. They have learned that there is need to better tailor content at the local level; integrate information delivery channels; and improve linkages across the sector. By working closely with research organizations, farmers and extension providers, they have identified impactful practices (IPs) that sustainably maximize farmers' returns for widely-grown commodities. An internal assessment in India indicates that farmers who were exposed to and adopted all of the recommended IPs had significantly higher yields than non-adopters (64%-74% increases for potato and wheat in Bihar and Jharkhand states, and 319% for pigeon pea in Jharkhand).
Digital Green began in 2006 as a research project led by Microsoft Research in India, motivated by understanding how information and communication technologies could support small-scale farming systems. The group tested multiple extension approaches, including posters, audio messages and videos. The study led to development of their video-enabled approach, which, in a controlled evaluation, was found to be seven times more effective in terms of adoption of new practices, and ten times more effective on a cost-per-adoption basis than conventional extension methodologies (e.g. in-person farmer training and farmer field schools). Digital Green spun off from Microsoft Research as a non-profit in 2008. Their video-enabled approach is cost-effectively increasing smallholder farmers' access to and uptake of critical agricultural and nutrition information. It is based on close partnerships with existing agricultural and health extension providers (a mix of public, civil society and private organizations) to meet a set of common goals for improving livelihoods and nutrition outcomes in rural, poor communities. They train their partners to produce short, locally-relevant, high-quality videos featuring farmers demonstrating good agricultural or nutrition practices. More than a message delivery vehicle, their approach has organized timely exchange of locally relevant knowledge and strengthened the social structures that meet to discuss them. Integration of data and farmer feedback has given farmers a voice, increased their production and incomes, and helped national extension systems better respond to local needs.
Their approach is cost-effective, scalable and sustainable. One measure of their success is the relative cost-effectiveness of their approach, which they measure in terms of cost per individual adoption of a practice by a farmer. Based on costs incurred by Digital Green (equipment, staff, training, etc.) over one agricultural season, the IFPRI-led RCT in Ethiopia calculated the cost of securing one additional adoption of a common practice for teff production to be $4. Their focus on capacity building for long-term sustainability, and their role as facilitators rather than implementers are key differentiators. They involve national and regional-level directors in decision-making and work closely with staff at national, regional, district and village levels to foster ownership and understanding of roles. They have facilitated system-level changes to sustain the approach, including incorporating responsibility for video production and facilitation, and data collection and entry into job descriptions and performance reviews; improving partners' data analytics systems to track performance and inform decision making; and developing national policies and allocating budgets to manage activities. Their participation in multiple research studies has provided evidence on the effectiveness of their approach and positive results for farmers, which has led to investments by their partners to sustain and scale it.  To facilitate scale-up and replication, Digital Green has created a cadre of master trainers and open-access training courseware for video production, effective facilitation, and key agricultural and health messages.
In India, Digital Green has reached 1.8 million farmers, 90% are women.
In FY 2018-2019, participating farmers achieved an average yield increase of 22%.
Digital Green has begun expanding their efforts to make an even larger impact worldwide through agriculture and health initiatives in Afghanistan, Bangladesh, Ghana, Guinea, Malawi, Mozambique, Niger, Senegal, and Tanzania.
3 million households reached.
Million Lives Club recognized Digital Green as a Vanguard member for having directly impacted over a million lives: 2019.
Digital Green was the winner of the World Bank's Disruptive Agriculture Technology Challenge: 2019 MIT Technology Review Innovators Under 35: 2015.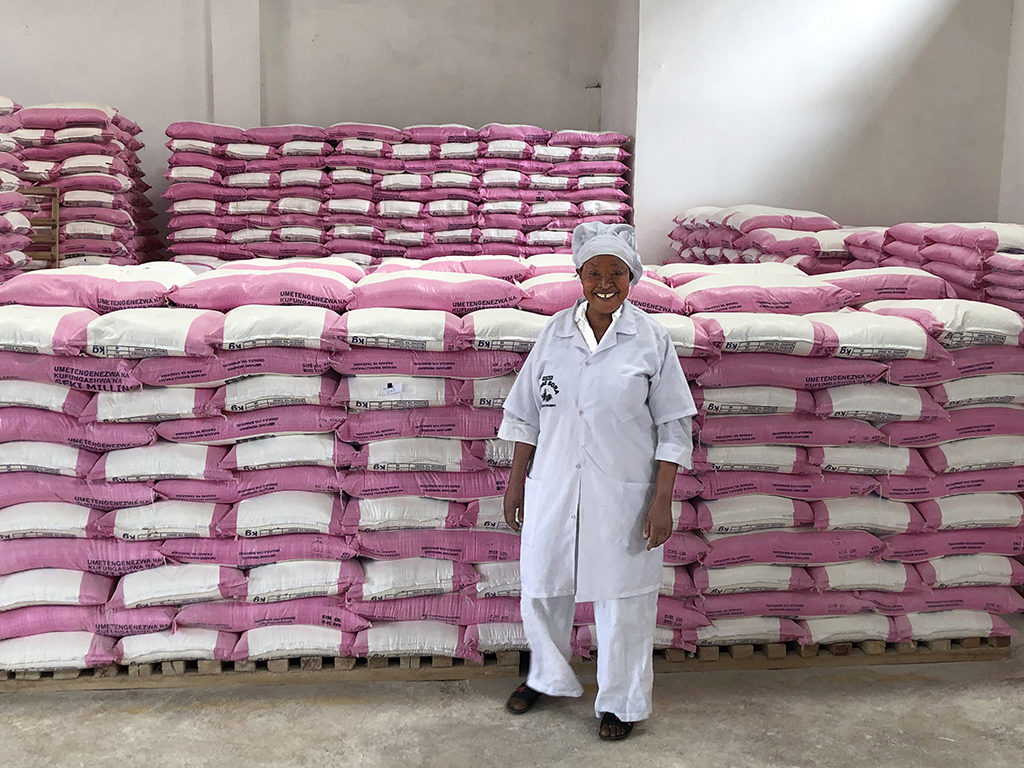 Sanku scales technology and business solutions that put critical nutrients into the food that hundreds of millions of malnourished people eat the most. Sanku installs their patented dosifier which provides small-scale fortification, adding a precise amount of critical nutrients to flour.…Read More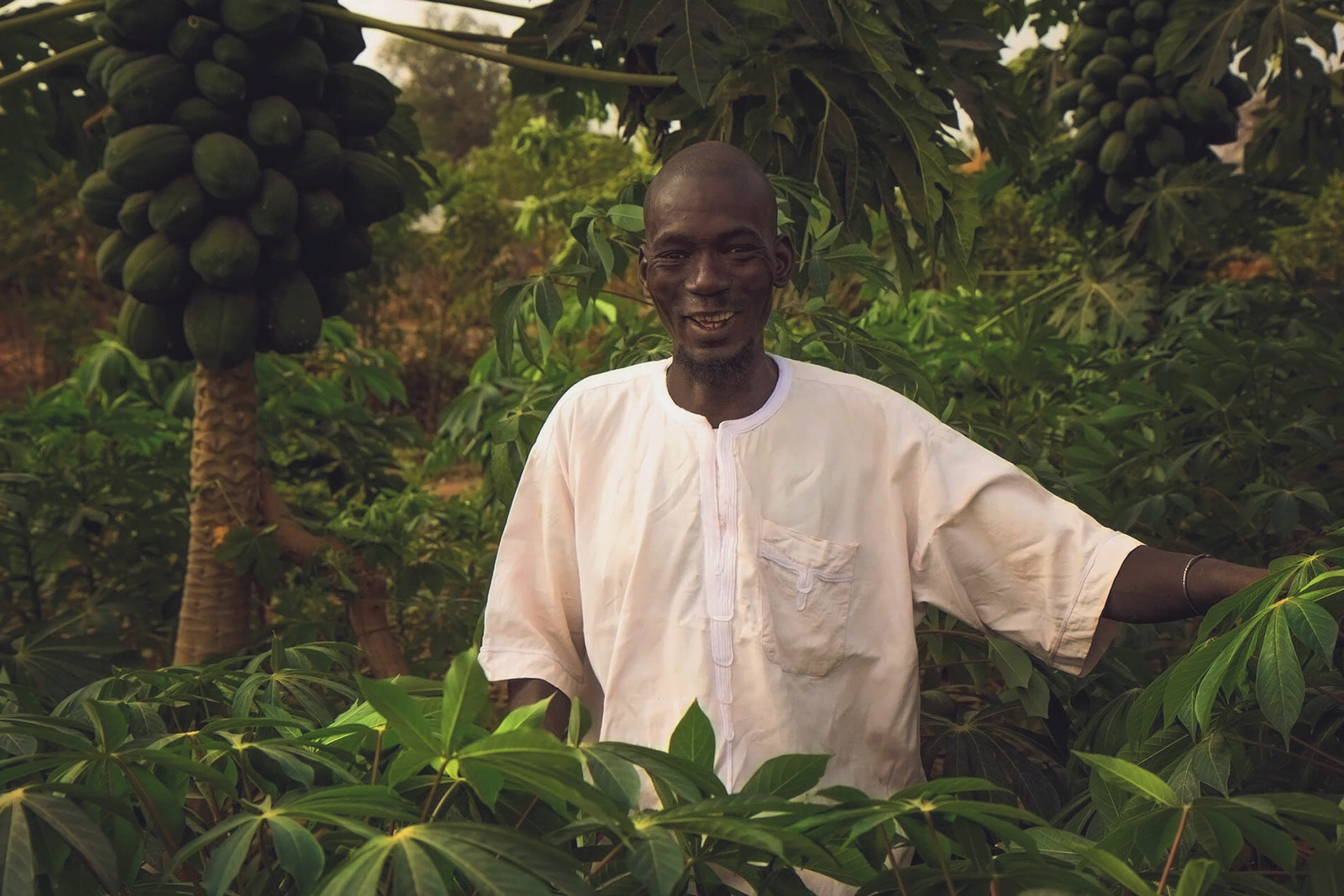 Trees for the Future works with farmers to end hunger, poverty, and land degradation in Sub-Saharan Africa. Through frequent, on the ground agroforestry training and seed distribution, it empowers rural communities to restore soil and tree cover, increase incomes, and increase access to food and nutrition.…Read More