2020 Honoree: Digital Green
Digital Green is a global development organization that empowers smallholder farmers to lift themselves out of poverty by harnessing the collective power of technology and grassroots-level partnerships. It began in 2006 as a project by Microsoft Research in India to understand how tech could support smart-scale farming systems. Two years later, the project became a full-fledged nonprofit organization. Since then, Digital Green has created a video-enabled approach for scalable tech-based, community-driven solutions to poverty alleviation for smallholder farmers.

Primary Area of Impact: Economic Development
Geographic Areas (Continents): Africa, Asia
Geographic Areas (Countries): Bangladesh, Ethiopia, India, Kenya, Nepal
Organizational Type: Non-Profit
Mission: Empower smallholder farmers to lift themselves out of poverty by harnessing the power of technology and grassroots-level partnerships
Social Challenge
Although smallholder farmers produce up to 80% of the food supply in Asia and sub-Saharan Africa, the highest incidence of poverty globally is associated with agricultural employment. Seventy percent of the world's poor live in rural areas, relying on agriculture for their livelihoods. Small-scale farmers are particularly vulnerable to the increasing frequency of floods and drought, shifting rainfall patterns, and spread of pests and diseases. Their acute vulnerability to shocks makes smallholder farmers more likely to be malnourished. They lack access to relevant, actionable information that could help smallholder farmers improve their productivity or income.
Digital Green supports these smallholder farmers, primarily in India and Ethiopia, by providing partners and communities with digital solutions to the lack of information. The video-enabled solutions, which cost-effectively increase smallholder farmers' access to and uptake of critical agricultural and nutrition information, is based on close partnerships with existing agricultural and health extension providers. Digital Green trains their partners to produce short, locally-relevant videos featuring local individuals demonstrating good agricultural or nutrition practices. In addition to videos, Digital Green also provides training courseware, digital content and data sharing platform, transport logistics service, and other technological tools to help increase yield and income of farmers who adopt agricultural practices. 
Since 2008, Digital Green has facilitated the production and dissemination of more than 6,000 locally relevant videos in more than 50 languages. As of 2020, their technology-enabled approach has reached over 2.3 million of the world's poorest people. In India and Ethiopia in FY 2018-2019, more than 50% of video viewers have adopted at least one practice (3 to 4 on average) and participating farmers achieved an average yield increase of 22%. Generally across India, Ethiopia, and Nigeria, farmers who were exposed to and adopted all of the impactful practices (3-5 practices) saw yield gains ranging from 24% to 319%, and income gains from 82% to 145%, depending on the crop (when compared with farmers that did not adopt any of those practices). These practices contribute to a decrease of poverty, economic inequality, and malnutrition in the communities. 
Digital Green's innovative and scalable video-enabled approach is cost-effective, and the videos are accessible to those of many dialects for a low literacy population. Their focus on capacity building for long-term sustainability, and their role as facilitators rather than implementers, are key differentiators. More than a message delivery vehicle, their approach has organized timely exchange of locally relevant knowledge and strengthened the social structures that meet to discuss them. Integration of data and farmer feedback has given farmers a voice, increased their production and incomes, and helped national extension systems better respond to local needs.
Digital Green works in close partnerships with existing agricultural and health extension providers (a mix of public, civil society, and private organizations) to meet a set of common goals for improving livelihoods and nutrition outcomes in rural, poor communities. They involve national and regional-level directors in decision-making and work closely with staff at national, regional, district and village levels to foster ownership and understanding of roles. To facilitate scale-up and replication, Digital Green has created a cadre of master trainers and open-access training courseware for video production, effective facilitation, and key agricultural and health messages. Digital Green has begun expanding their efforts to make an even larger impact worldwide through agriculture and health initiatives in Afghanistan, Bangladesh, Ghana, Guinea, Malawi, Mozambique, Niger, Senegal, and Tanzania. Furthermore, based on past success, some partners have applied their approach to other topics, including family planning, off-farm income generation, household budgeting and farmer group capacity building.
The Roddenberry Prize 2020,

Winner

Million Lives Club 2019,

Vanguard member

Disruptive Agricultural Technology Challenge 2019,

Winner

USAID Digital Development Award 2017,

Winner

Amazon Web Services Mobility Awards 2017

, Winner
Google Impact Challenge 2013,

Winner

Nominet Trust 100 2015

eNGO Challenge South Asia 2015,

Winner

Stockholm Challenge 2008,

Winner

Manthan Award South Asia in Environment 2008,

Winner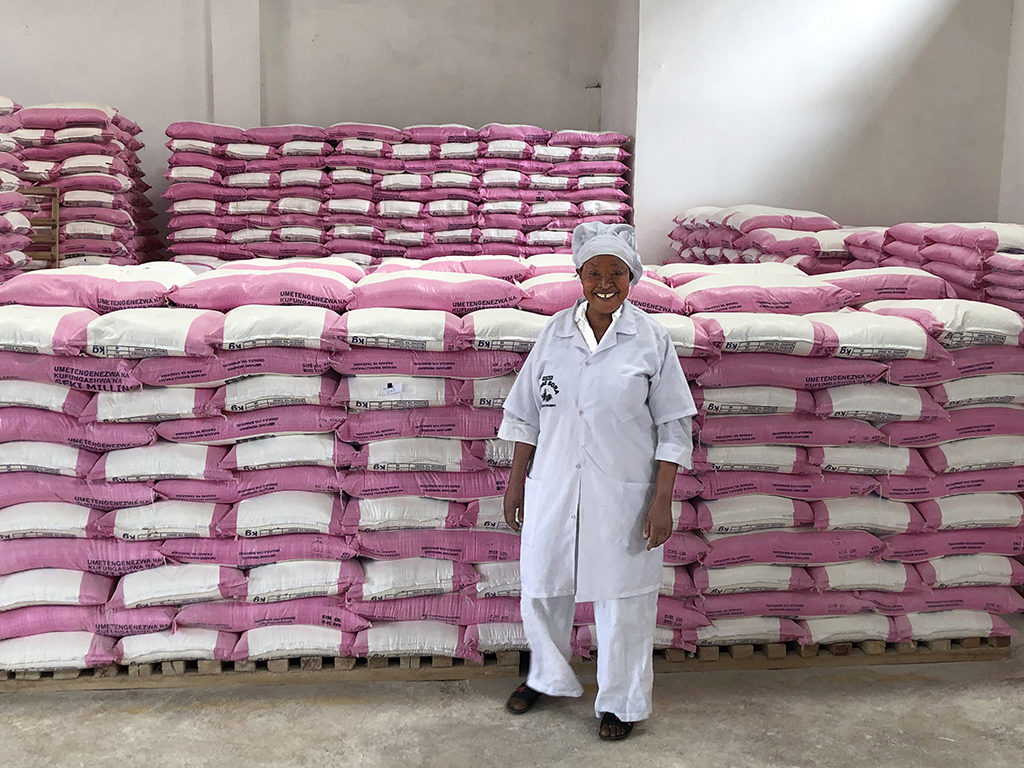 Sanku scales technology and business solutions that put critical nutrients into the food that hundreds of millions of malnourished people eat the most. Sanku installs their patented dosifier which provides small-scale fortification, adding a precise amount of critical nutrients to flour.…Read More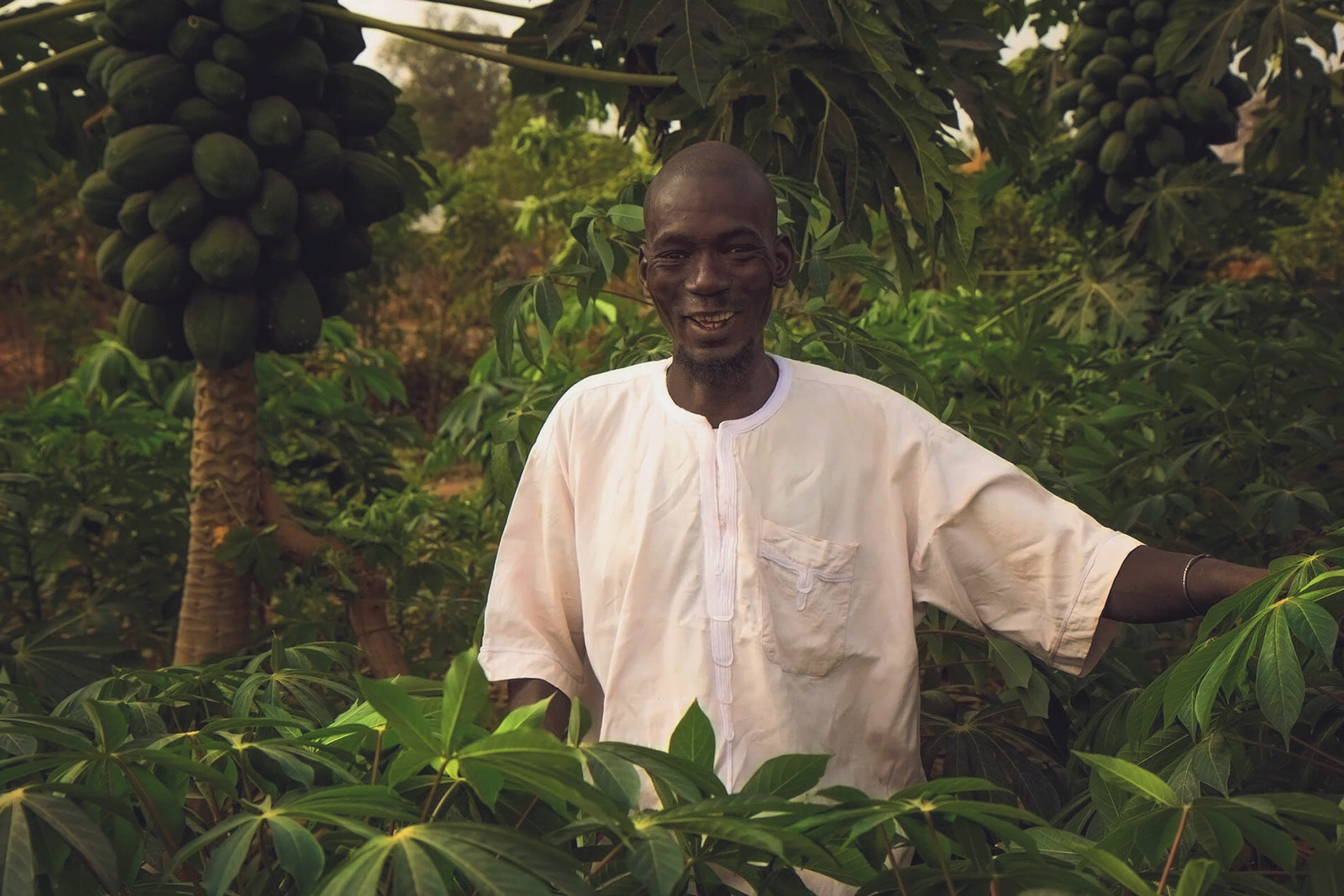 Trees for the Future works with farmers to end hunger, poverty, and land degradation in Sub-Saharan Africa. Through frequent, on the ground agroforestry training and seed distribution, it empowers rural communities to restore soil and tree cover, increase incomes, and increase access to food and nutrition.…Read More