2018 Winner: myAgro
myAgro's goal is to help 1 million small-scale farmers to increase their income by $1.50 per day by 2025 to move out of poverty. myAgro is a nonprofit social enterprise that enables smallholder farmers to use their mobile phones to pay on layaway for high-quality inputs (seeds, fertilizer) and agricultural training. These investments allow farmers to grow 50 – 100% more food each season and to increase their income.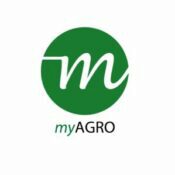 Primary Area of Impact: Economic Development
Geographic Area (Continent): Africa
Geographic Areas (Countries): Mali, Senegal, Tanzania
Organizational Type: Non-Profit
Mission: myAgro's mission is to help small-scale farmers in West Africa move out of poverty by earning sustainable livelihoods from their farms.
myAgro pioneered a mobile layaway savings tool that enables farmers to save—rather than borrow—their way out of poverty.
Social Challenge
myAgro is addressing the gap in the market for financial services suited to the needs of smallholder farmers. myAgro works with smallholder farmers in West Africa (65% women), who are mostly locked out of microcredit and government lending programs and are not able to easily purchase seeds and fertilizer. Without the means to purchase high-quality seed and fertilizer during planting time, farmers harvest only 20-30% of their land's crop production potential, keeping them from increasing their incomes. As long as farming families are unable to balance their resources throughout the year, smallholders will always face the problem of sustainably providing for their families' basic needs. The most common approach to addressing farmers' need for financing is microcredit. Worldwide, the annual need for smallholder financing is $450 billion. Yet, the majority of microfinance funding globally does not flow to rural, low-population density areas where farmers live. Only 3% of the global financing need is being met, and more alarming, loan financing that is available to smallholder farmers reaches only 7% of the market. At the core of the problem is a system that assumes smallholder farmers are too poor to save. Financial tools are simply not designed to help smallholder farmers save money when they have it. Farmers' income at harvest time runs out by the time they need cash the most during planting time for seed, fertilizer, and other farming inputs. When farmers do have cash, they tend to spend it down over the year instead of prioritizing farm investments that they won't need until months later. This behavioral loop doesn't help them break the cycle of poverty each season they are left looking for cash to purchase seeds or fertilizer and often times plant with poor quality inputs that result in low farm yield. Smallholder farmers produce 70% of the world's food. With agriculture regarded as unprofitable, rural areas are losing young farmers to urban migration. Meanwhile, global population is rising which requires 60% more food to feed nine billion people by 2050. Farmers can be and should be a key part of the solution. If farmers are able to manage their cash and invest their own resources in their farms, they will not only increase food production, they will also pave their own and their families' way out of poverty.
They have an experienced leadership that guides their expansion: Anushka Ratnayake, their founder, was previously at Kiva where she created the Fellows Program. Most recently, she served as the Director of Core Programs and Innovation with One Acre Fund where she provided microcredit for small-scale farmers in East Africa. Their Board of Directors and official Advisors include representatives from Kiva, Grameen, One Acre Fund, Net Impact, Draper Richards Kaplan Foundation, and Syngenta Foundation. They have a highly-skilled local and expat team that ensures the quality of our services: they already employed over 250 full-time staff, the majority of whom are Malian and Senegalese citizens with university degrees and significant prior work experience. They also employed a PhD in agriculture to ensure the quality of our farming trainings, and local marketing staff to help us conduct outreach in rural villages.
myAgro accompanies its farmers from delivery to planting time to harvest. They train their farmers – in person, by video, by radio – on how to plant effectively and maximize the returns on farmer investments. As of July 2020, 89,000 farmers have planted with myAgro, receiving quality inputs and training support. 75,665 farmers received training in person or through the call center at planting time. myAgro hired and trained over 600 field interns to provide hands-on and field-based instruction to farmers over the first 6 weeks of the season from planting to microdosing fertilizer.  myAgro also launched an agriculture help line for farmers to call in with questions during the planting period. The help line received almost 3,000 calls. A field team member in each country was responsible for fielding and responding to calls and inquiries. Through their call center, they can reach 6x the number of people in one day than they can through in-person visits. While the call center was initially a COVID-related adjustment to their regular field-based training program, the ability to train so many more farmers effectively through the call center is an exciting development that will continue post COVID. Furthermore, myAgro has partnered with Appleseed, a team of behavior-change consultants who work with organizations to make changes stick in the communities where they work. With a goal to help set myAgro's Village Entrepreneurs (VEs) up for success, particularly by increasing the number of farmers who finish paying for their packages, Appleseed began by focusing on the VE recruitment process.
myAgro employs a multi-pronged strategic approach to boost farmer income through savings layaway so farmers can make flexible payments towards their planting goals throughout the year; SMS platform so farmers can access their layaway account via mobile phone, access to quality seed and fertilizer; modern agricultural trainings so farmers can learn how to plant, weed, harvest, and store their produce for longer;  using local networks to enroll farmers and encourage to use their saving layaway account; and improved market access by having the organization negotiate contracts with medium and large scale buyers so farmer earn a higher-than market price for their harvests.
Smallholder farmers make up 80% of the world's poorest people. Founded in 2011, myAgro uses a mobile layaway savings model that enables smallholder farmers in West Africa to invest their own funds in high-quality seed, fertilizer, and agricultural training to increase their harvests and income. With a business model that utilizes a mobile layaway plan—allowing farmers to save earnings from harvest time to reinvest in planting season—the organization launched a test program in Mali in 2012, later expanding into neighboring Senegal. By 2018, myAgro served 46,000 farmers and raised their income by $104 per farmer. With the positive results experienced in Mali and Senegal, myAgro was approached by the Aga Kahn Foundation to partner with them on a program in West Africa, in Tanzania. With a "North Star" goal to reach one million farmers by 2025, my Agro considered its best path forward: whether to focus on economies of scale in its existing territories or to partner with other organizations to expand into other countries.
myAgro planted with 18,000 farmers in 2016, an 80% increase over 2015 and ahead of its 15,000 farmer target.
24,000 farmers signed up for packages.
Farmers increased their harvest yields by 50-100%, resulting in an additional $140 (average) in farming income per farmer.
In 2016, myAgro founder Anushka Ratnayake was the featured speaker at G20 Agri Finance Summit in Turkey and Consultative Group to Assist the Poor Conference (CGAP).
2016 USAID DIV Award
myAgro received grant from Salesforce.org to accelerate their mission in 2017
2018 Drucker Prize
2018 Skoll Foundation Award for Social Entrepreneurship
As of July 2020, 89,000 farmers planted with myAgro
75,665 farmers received training in person or through the call center
myAgro hired and trained over 600 field interns to provide hands-on and field-based instruction to farmers over the first 6 weeks of the season
Since 2019, farmer impact increased by 30% in Mali, and 90% in Senegal due to a larger focus on vegetable packages.
949 Village Entrepreneurs in Mali have received training.
As a result of their kick-off seminars, myAgro enrolled 53,000 farmers (33% of the yearly enrollment objective) in their Village Entrepreneurs program
In 2020, myAgro Founder and CEO Recognized as Social Innovator of the Year by Schwab Foundation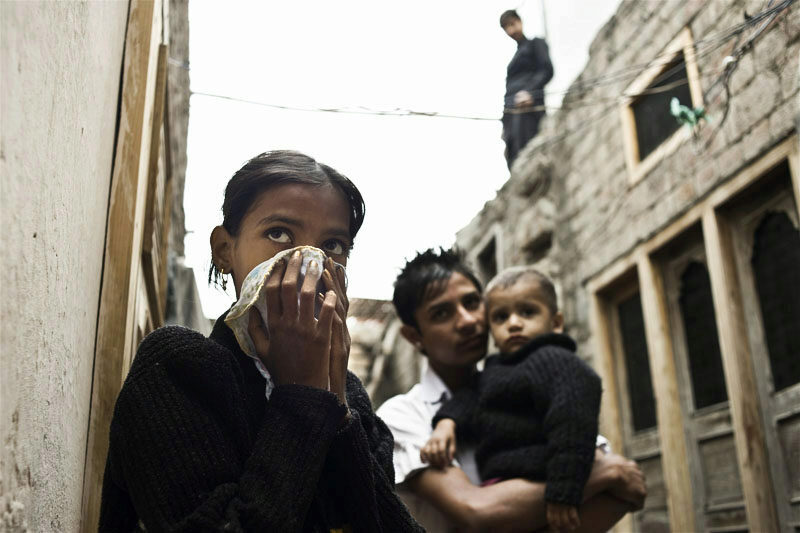 Operation ASHA expands access to high-quality and affordable healthcare, particularly in regards to the treatment of tuberculosis, to disadvantaged communities by providing the last mile connectivity.…Read More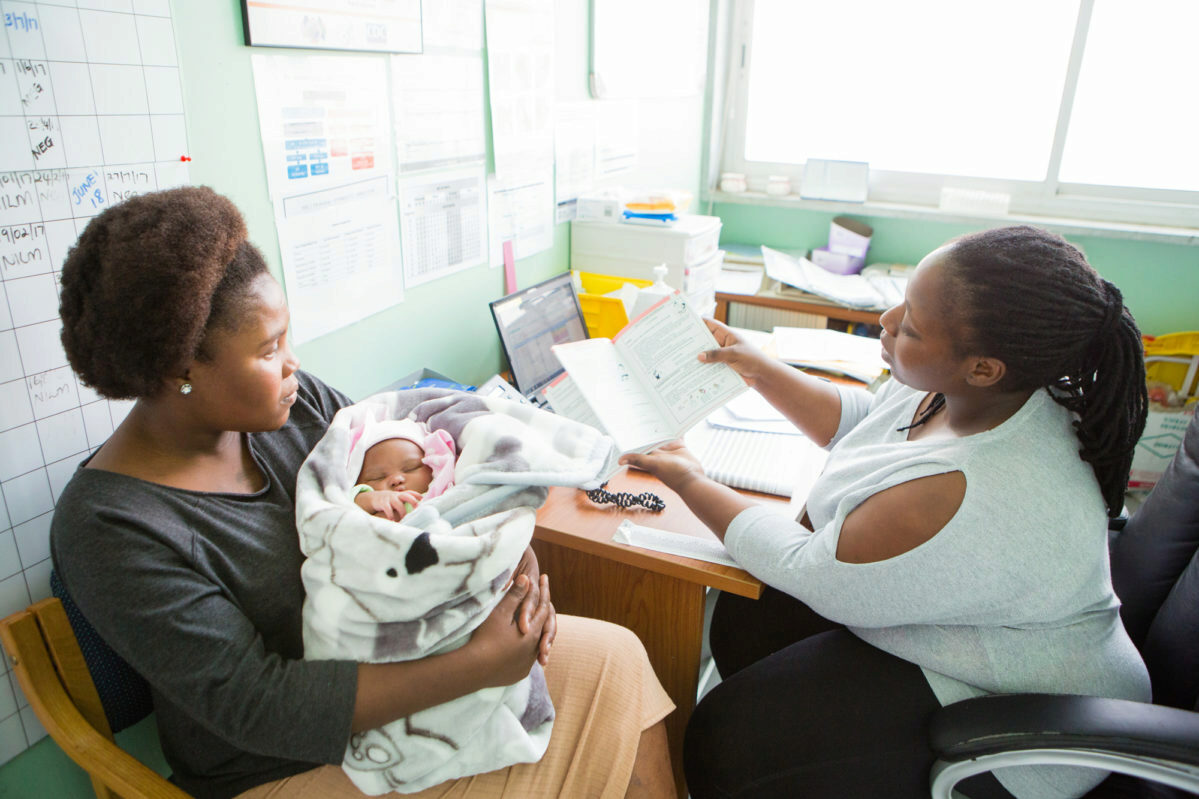 Ubuntu Pathways is a global model for breaking the cycle of poverty that provides South Africa's most vulnerable children with an integrated support system of health, education, and household stability, from cradle to career.…Read More