2018 Winner: Operation ASHA
Operation ASHA (Op ASHA) is decentralizing tuberculosis (TB) diagnosis and care through a community-based model to improve the delivery of health care services for low-income patients in India and Cambodia, which have some of the highest burden of TB globally. For low-income communities affected by TB, challenges in care arise from long commuting distances to health care facilities, long queues and waiting times, hidden costs to receive treatment, and missed days of work due to these access constraints. Op ASHA offers TB prevention and treatment services at affordable prices to disadvantaged communities by providing the last mile connectivity, which is service delivery at the doorstep of the under-served. Through this work, Op ASHA has become the largest tuberculosis control organization in India and the third largest of its kind in the world.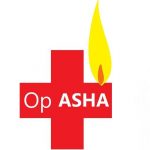 Primary Area of Impact: Healthcare
Geographic Areas (Continents): Africa, Asia
Geographic Areas (Countries): Afghanistan, Cambodia, Dominican Republic, India, Kenya, Peru, Tanzania, Uganda
'What gets measured, gets done' is their philosophy. They believe in rewarding results, not processes.
Social Challenge
Though fully curable, tuberculosis (TB) is a large health crisis in the world, with 10.4 million people falling ill with TB annually and 1.8 million dying each year. A million children worldwide contract TB each year and 170,000 of them lose their lives. Over 95% of TB deaths occur in low and middle-income countries. With over 27% of all TB patients, India has the highest burden of TB globally. TB is not just a disease – it is a socio-economic problem. Entire families sink into poverty when patients lose their jobs and the stigma associated with the disease leads to terrible deprivation and violation of human rights. In India, 100,000 women are thrown out of their homes each year to die of disease and starvation and 300,000 children are forced to leave school if they have TB. The economic loss is $300 million in lost wages per year to the Indian economy. Challenges to TB care in these poverty-stricken settings include lack of last mile delivery, informal providers in the health system who are not qualified to tackle TB cases, fear and stigma about TB and a lack of support for marginalized patients.
Op ASHA solves a critical issue in TB prevention and treatment services by offering last-mile delivery for millions of people. Unlike all others in the field, they provide the full spectrum of TB services and are a leader in taking a holistic approach to TB. They operate a network of local healthcare providers that deliver TB treatment directly to the door of the patient. Their providers carry out awareness, counseling of patients, families and communities, case detection, full and final treatment to prevent drug resistant TB, and prevention of stigma. They specialize in serving communities that are historically difficult to reach, including slums and rural villages. By providing tailored and supervised care to the individuals they serve, Op ASHA improves awareness around and treatment of TB, which in turn enhances health, economic, and social outcomes.
The scope of Op ASHA's impact is vast, having treated over 81,500 TB patients and 205 Multi-Drug Resistant TB patients. Key metrics that Op ASHA uses to measure their impact include the population served, number of people screened by questionnaire, number of TB patients detected, treatment success rate, number of drug-resistant cases prevented, cost per patient and increased productivity of treated patients. Op ASHA's impact thus far include:
Improved TB detection rate by 50 to 400% within 6-18 months of starting work
Achieved treatment success rate of 88% (compared to 73% for India) with a default rate of less than 3% (compared to 36% for India)
Reduced cost of TB detection and treatment to $80 per patient (compared to other NGOs' $852 per patient), which is by far the lowest in the world and its results far exceed competitors' performance
Inspired third-party organizations to adopt their model – one such partner offers coverage for 8% of the population of Tanzania
Treated patients and their countries' economies have saved $1.9 billion
Op ASHA conducted extensive field research prior to developing their unique local, deep, low-cost, high-impact, replicable model. Their model fills the gaps in government programs, and takes TB detection, delivery and counseling to the absolute last mile where the poorest of the poor live. They work with local leaders, hire local people and give market salaries and incentives for results. Op ASHA uses technology efficiently and effectively including the use of eCompliance, a biometric fingerprinting device developed in partnership with Microsoft Research in the slums of Delhi where every dose is monitored by a fingerprint . Op ASHA continues to innovate, particularly in the area of biometric technology, and has developed iris authentication and a no-text visual icon system for patients in zero-literacy areas, which is unique compared to other organizations.
Third party organizations are drawn to replicate Op ASHA's model because of its novel application of eCompliance technology and its focus on employing local health workers in the community. Op ASHA has learned to tweak their models to suit local geographies, and to work according to socio-cultural norms. They recognize that partnerships are the best way to forge ahead and as such, have actively collaborated with governments, NGOs, corporations, and universities. Columbia University's Earth Institute took Op ASHA's model and replicated it in Uganda and Kenya, specifically for the rural village context. Local NGOs in Latin America have also replicated Op ASHA's model in Peru and the Dominican Republic, which have seen promising results for TB detection and treatment. In order to raise funds for their TB treatment program, Op ASHA established mASHA Technologies, a for-profit social enterprise that develops technology for third parties to meet specific disease tracking needs. Their products will be useful for any condition where compliance poses a challenge (eg. immunization, HIV AIDS, diabetes), suggesting that Op ASHA's impact can expand beyond TB treatment.
Featured in The Economist, New York Times, BBC World News, Wall Street Journal, The Guardian, World Health Organization, Harvard College Global Health Review, and more
Innovation and Entrepreneurship Award winner by the Department of Hospital Administration, AIIMS, New Delhi, and Centre for Health Systems Innovation, Oklahoma State University, 2013
India Development Marketplace Grant recipient from the World Bank, 2013
3rd India Digital Award winner from IAMAI, 2013
Top 100 NGOs of the world in 2013 by The Global Journal
Top 30 mHealth Innovators by the mHealth Alliance and Rockfeller Foundation, 2012
Make an Impact Contest Award by SlideRocket, 2012
Jury's Distinction Award and eNGO Challenge finalist, 2012
Vodafone Mobiles for Good competition finalist, 2012
Government Award for Exemplary Performance in the City of Indore, 2012
Wall Street Journal Technology Innovation Award, 2012
Americares Spirit of Humanity Award, 2011
e-Health Award from the Manthan Award: South Asia's Best Practices, 2011
mHealth Award for Innovation in Mobile Technology from mBillionth, 2011
Government Award for Exemplary Performance from the Government of Madhya Pradesh, 2011
Ashoka Changemakers: Patients Choices Empowerment Competition winner, 2010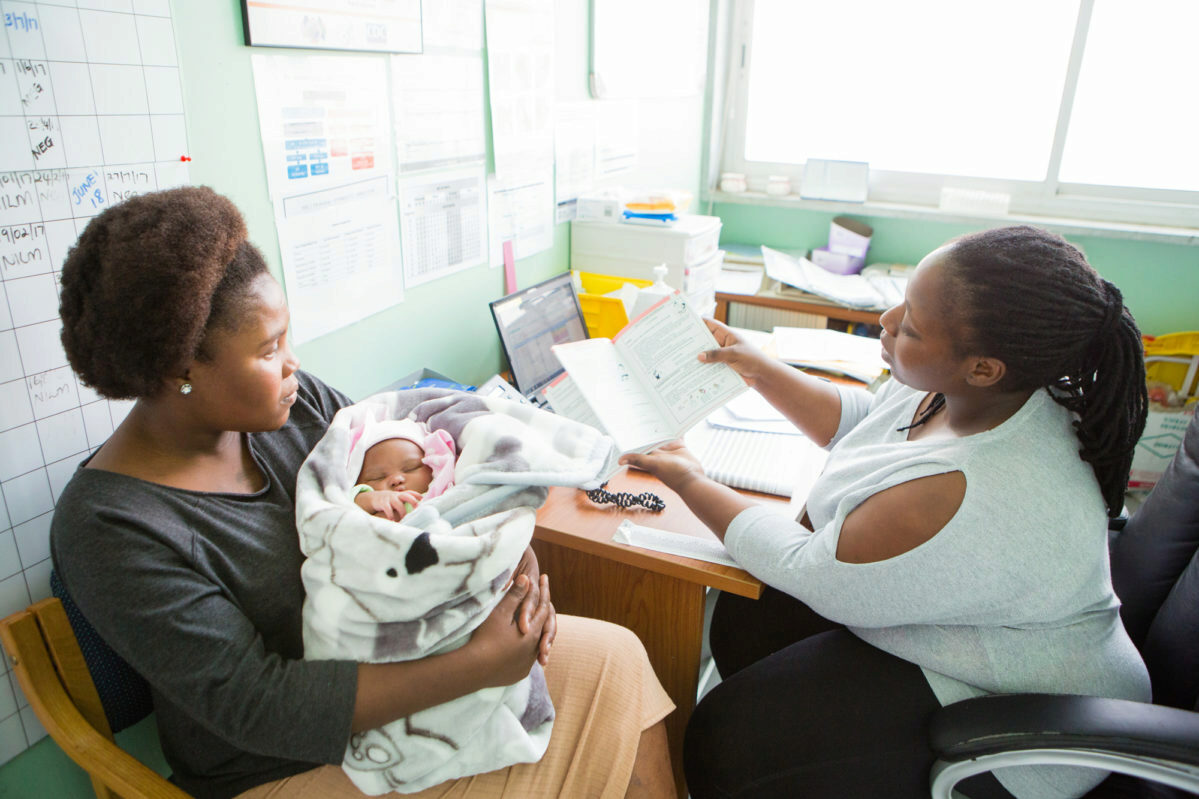 Ubuntu Pathways provides an integrated support system of health, education, and social support, from cradle to career.…Read More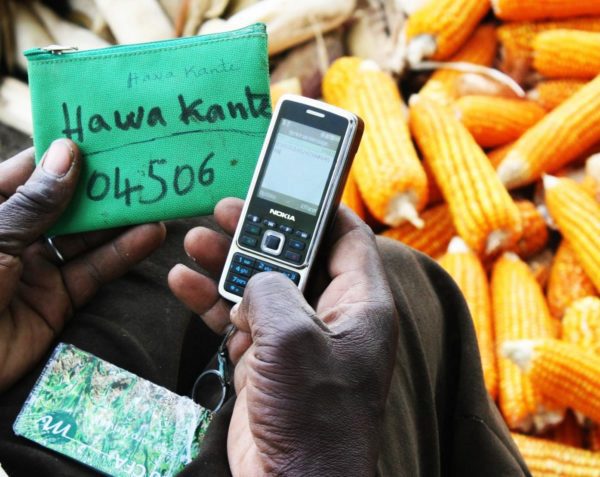 myAgro is a nonprofit social enterprise that enables smallholder farmers in West Africa to use a mobile layaway model to invest their own funds in high-quality seed, fertilizer, and agricultural training to increase their harvests and income.…Read More