2018 Honoree: Operation ASHA
Operation ASHA's primary beneficiaries are Tuberculosis (TB) patients amongst the poorest of the poor, living in slums, villages, or hard to reach tribal areas. These are people where malnutrition, poverty, overcrowding, and poor housing all compound the TB problem. Some of these live in absolute poverty as defined by the World Bank, earning less than $1.25 per day. The tribals are the most marginalized of all. These are communities where starvation deaths have been reported, and TB prevalence is 8 times higher than in the general population. Poor education amongst our beneficiaries is responsible for myths and stigma and gender inequalities.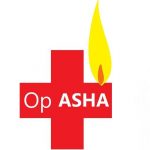 Primary Area of Impact: Healthcare
Geographic Areas (Continents): Africa, Asia
Geographic Areas (Countries): Afghanistan, Cambodia, Dominican Republic, India, Kenya, Peru, Tanzania, Uganda
'What gets measured, gets done' is their philosophy. They believe in rewarding results, not processes.
Social Challenge
Though fully curable, Tuberculosis (TB) is the biggest health crisis in the world. 10.4 million people fall sick ill with TB annually, and 1.8 million die each year. 1 million children worldwide contract TB each year and 170,000 children lose their lives. Over 95% of TB deaths occur in Low and Middle-Income Countries. TB was declared as a global emergency in 2009 by WHO. Unfortunately, the enormity of the problem is yet to be understood by global leaders. The disease has now spread beyond developing countries. Due to global travel and immigration, TB has staged a comeback in the west, from where it had been eradicated.
It is estimated that the world will lose over US$3.4 trillion because of TB in the next decade In 2008, 11000 business leaders met at the World Economic Forum's Summit at Davos and stated that they expected TB to adversely impact businesses in the next 5 years, with 10% expecting a serious impact.
TB is not just a disease, it's a socio-economic problem. Entire families sink into poverty when patients are thrown out of jobs. The stigma associated with the disease leads to terrible deprivation and violation of human rights. TB patients are often the poorest of the poor, living in villages or slums. The highest prevalence is among the marginalized such as tribals, indigenous people or gypsies.
Dr. Shelly Batra co-founded Operation ASHA and has led the organization as President since 2005. She is 2014's Social Entrepreneur of the year, awarded by Schwab Foundation, renowned Senior Obstetrician and Gynecologist, Advanced Laparoscopy Surgeon, an Ashoka Changemarker and a best-selling Penguin author. As Founder and CEO, Sandeep Ahuja is a management and strategy expert. He co-founded Operation ASHA and has led it since 2006. Under his leadership, the population coverage of Operation ASHA has expanded by 500 times in 9 years. He is also an advocate for improved care for public health–specifically TB care for the bottom of the pyramid markets at the local, state, national and international level. His business acumen has earned praise and created a cost-effective method of treating tuberculosis. Their senior staff and board spans across India and United States.
They are focused on outcomes and believe in a measurable impact. "What gets measured, gets done" is their philosophy. They believe in rewarding results, not processes. As such, Operation ASHA has a number of key metrics that they measure by including population served, number of people screened by questionnaire, number of symptomatics found, number of sputum samples carried to labs, number of TB patients detected, treatment success rate and more.  All data from beginning to end is cross checked and validated by the government. Every detection takes place through the government labs. This data is tightly secured in multiple ways via fingerprints and ecryption which then goes into an Electronic Medical Record (EMR) in the backend. This provides comprehensive reports for data analysis. At the click of a button, they can get the report for any city or state, any center or provider, for any period of time. There is multi-level transparency and accountability.
Operation ASHA has an unique 14-point model that centers around public-private partnerships (partners with governments, which gives us free medicines, diagnostics, and services of physicians), last mile delivery (establish treatment centers in deep and disadvantaged areas), hiring local people (train and hire local disadvantaged people as TB Providers), technology (eCompliance, the biometric fingerprinting device created by Microsoft Research where every dose is monitored by a fingerprint and eDetection, questionnaire based on the symptoms of TB), quality audits and a robust feedback loop, incentive based salaries (give cash incentives for adherence and every case detected) and key relationships with local leaders to leverage the trust of their program to the larger community. Their providers carry out awareness, counseling of patients, families and communities, case detection, full and final treatment to prevent drug resistant TB, and prevention of stigma. It is a holistic approach to Tuberculosis.
Over the years, they have built the training manual in-house. They carry out weekly meetings with their providers and encourage them to discuss the problems they face. These problems and their solutions are added regularly to the training manual. They have also developed eFAQs, a technology application where all this content is loaded on the provider's tablets in a searchable database. Operation ASHA's providers has learned to streamline processes and have a lean, mean, smart team. They have learned to tweak their models in order to suit local geographies, and to work according to socio-cultural norms. They are collaborating with others to serve as a resource center in order to teach them their model and technology, as has been done in Tanzania and Afghanistan. Discussions are going on in other countries such as the Philippines and even China. They can teach others in the social sector how to provide last mile delivery using local people, and how to use technology to solve global health issues. They have established mASHA Technologies, a for-profit social enterprise to develop technology for third parties, in order to raise funds for Operation ASHA's TB treatment program. This has already developed technology for United Nations Human Rights Commission, Governments of Tanzania & Afghanistan, Columbia University and local hospitals in India. They would be willing to upgrade and develop technology applications for third parties.
OpASHA's model has been replicated in Uganda by the Millennium Villages and Columbia University, Earth Institute. They are also using OpASHA's eCompliance technology in Kenya, Peru, Dominican Republic, Tanzania and Afghanistan.
Achievement of very low default of up to 3.1% in TB treatment. Treatment success rate goes up to 88.3%.
OpASHA increases detection rate of TB by 50-400% within 6-18 months of starting work in any area.
75719 patients of normal/ DST TB, 366 patients of MDR TB have been enrolled, one patient of XDR has been treated and three patients of XDR are under treatment
Elimination of out of pocket expenses for patients by door-step delivery of services including collection of samples
24 Female TB patients were provided vocational training to prevent them from being abandoned by families.
342 Hemophilia patients detected and started on treatment
10,000 TB patients were tested for diabetes. Those who tested positive are being linked with physicians & trained to manage diabetes successfully in a market sustainable way
195 disadvantaged persons have been provided dignified work.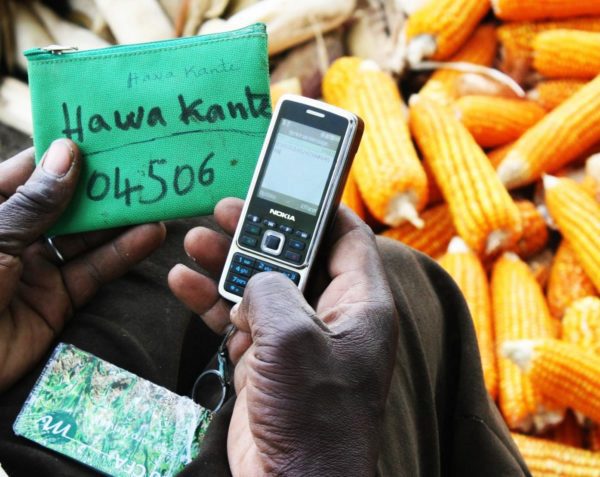 myAgro is a nonprofit social enterprise that allows African farmers to finance themselves and receive agricultural training so they may increase their incomes and move out of poverty.…Read More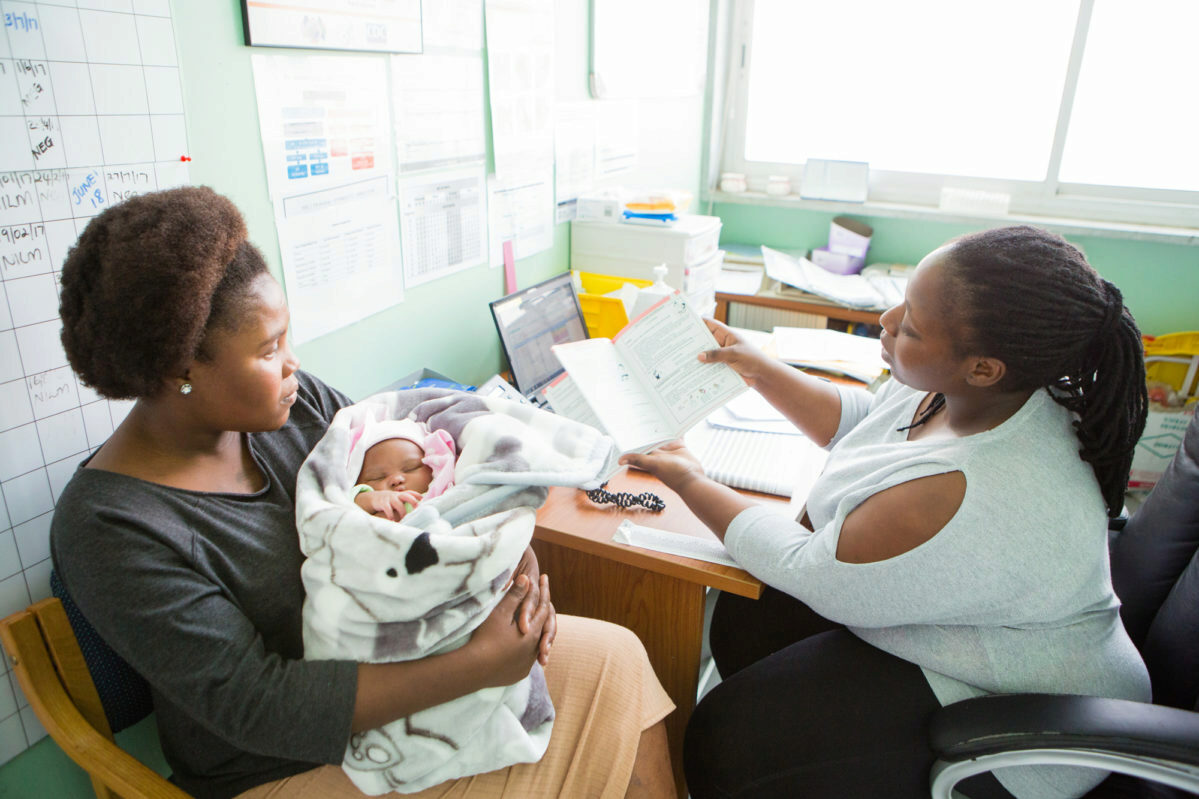 Ubuntu Pathways is a global model for breaking the cycle of poverty that provides South Africa's most vulnerable children with an integrated support system of health, education, and household stability, from cradle to career.…Read More