2018 Honoree: Ubuntu Pathways
Ubuntu Pathways (formerly Ubuntu Education Fund) breaks the cycle of poverty by providing South Africa's most vulnerable children with what all children deserve––everything, every day. Based out of their state-of-the-art headquarters in Port Elizabeth's townships, Ubuntu provides an integrated support system of health, education, and social support, from cradle to career. Ubuntu has redefined mainstream development models by focusing on the depth rather than breadth of their impact on a community of 400,000. Their innovative approach has created a blueprint for community transformation around the world, highlighting the difference between merely touching a life and fundamentally changing it.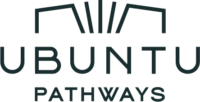 Primary Area of Impact: Education
Geographic Area (Continent): Africa
Geographic Area (Country): South Africa
Mission: To give our children what all children deserve—everything
Due to the absence of opportunities, families face deep-rooted barriers to healthy and stable lives, but Ubuntu has professionalized a grassroots service delivery model that places communities on a pathway out of poverty.
Social Challenge
South Africa is one of the world's most unequal countries. Abject poverty is pervasive, and a widening gap between the rich and poor permeates society. With over 7 million people living with HIV, the country has the biggest HIV epidemic in the world. In the townships of Port Elizabeth, entrenched disparities amplify even further. These underdeveloped settlements—an enduring reminder of apartheid's systemic segregation—are home to some of the most impoverished communities in the world. The region has the highest infant mortality rate in South Africa. An estimated 78% of children live in poverty, 40% of students do not graduate from high school, and youth unemployment hovers as high as 80%. Due to the absence of opportunities, families face deep-rooted barriers to healthy and stable lives, but Ubuntu has professionalized a grassroots service delivery model that places communities on a pathway out of poverty. Shifting away from traditional development approaches that focus on one-off interventions, Ubuntu implements an integrated, long-term strategy to sustainably break the cycle of poverty.
Jacob Lief is the Founder and CEO of Ubuntu Pathways. Overseeing 70 employees across three continents, Jacob has grown Ubuntu into an internationally-recognized model for community development. Malizole "Banks" Gwaxula co-founded Ubuntu Pathways in 1999. Banks has been at the helm of Ubuntu, ensuring they grow responsibly and remain accountable to their stakeholders. Their grassroots-oriented approach has helped them grow into a thriving community institution that fills the service gap in the townships by providing cradle-to-career support. Longstanding community networks established over the past 18 years help them manage complex government formalities and continue their life-changing services. They have continuously mitigated human resource challenges through their internal leadership development program. Their staff capacity initiative bolsters recruitment and hiring practices, invests in top talent, and retains staff members for the long-term. This program has enabled Ubuntu to attain a nearly 90% staff performance rate, have over 70% of management positions filled by black African women, and reduce the time it takes them to hire new employees by 63% over the last five years. They develop institutional staff capacity by investing in recruitment and retention practices, career development plans, management trainings, specialized educational opportunities, and promotion processes. Through this program, they do not need to rely on skilled foreign workers; rather, they hire 95% of their employees from the community they serve. Today, the Ubuntu Centre represents an organization that is far bigger than those who founded it, one that is led by local leaders who are at the center of their own community's development.
Redefining the theory of 'going to scale, they target comprehensive household stability, health, and educational services in a community of 400,000 people, focusing on the depth rather than the breadth of their impact. Ubuntu measures success not in short-term outputs like textbooks distributed, but rather in outcomes that fundamentally change their clients' lives like graduating from university. Ubuntu employs a thorough and transparent methodology to assess the needs of our clients, develop comprehensive responses to their needs, and measure the impact of our programming. To begin, Ubuntu conducts rigorous screenings, including home assessments, comprehensive medical screenings, as well as aptitude tests that measure literacy, numeracy, reading comprehension, and learning potential. Together, Family Support Specialists, clinicians, and educators evaluate screening results, create case management plans, and monitor progress throughout the year. Ubuntu adjusts approaches when necessary to maximize the efficiency of their services. Their Monitoring and Evaluation team keeps meticulous track of each intervention for every client, while ensuring that data is both standardized and confidential. They use myriad monitoring tools, including a compilation of registers, client intake forms, home assessment forms, attendance logs, and client services logs, on a weekly basis. Ubuntu tracks every one of these services that clients receive in a comprehensive database; the organization can efficiently ascertain everything from the number of clients who tested for HIV in a specific time period to the number of hours of academic programming that each toddler received in Ubuntu's Early Childhood Development initiative. Annually, Ubuntu conducts an on-track/off-track assessment, an evaluation framework developed in partnership with McKinsey & Company, to determine Ubuntu's impact and maintain organizational accountability. A client who is on-track is defined as one who is moving towards a successful outcome – a healthy, financially stable life.
Ubuntu's ability to drive meaningful change is tied to their partnerships with local community institutions, regional corporations, and national governmental departments. They have formalized relationships with the Eastern Cape Department of Health and Department of Social Development to strengthen their household stability and medical capacities. They also work with the South African Police Service, Uviwe Child and Youth Services, as well as local clinics and regional health facilities. To enhance their educational programming, Ubuntu has built relationships with local schools for their ECD graduates as well as a number of training programs and corporations in an effort to help their Ubuntu Pathways graduates secure employment. They partner with Samara Tracker Academy and Umzi Wethu Training Academy for Vulnerable Youth, both of which offer job training to students pursuing careers in the country's rapidly expanding wildlife and tourism industries. They also work with some of the region's prominent corporations, which offer internships and entry-level positions to our clients. As a community-based organization, Ubuntu not only prioritizes partnerships with local stakeholders, but they also are based within the heart of their beneficiary community–Zwide Township. The Ubuntu Centre, our 25,000 square foot eco-friendly health and educational complex, houses a pediatric clinic and pharmacy, educational classrooms, theater, gardens, counseling rooms, and offices. The space centralizes Ubuntu's programs in one building, allowing us to provide a continuum of services to our clients.
Ubuntu Pathways launched the Ubuntu Advisory in 2018 which leverages the Ubuntu Model to help organizations around the world achieve social impact. One year later, they catalyzed the work of three clients with diverse missions – to create sustainable futures for indigenous peoples in Kenya, to uplift underprivileged communities in India, and to combat sexual violence in South Africa. In 2019, they launched an initiative to capitalize on the Broad-Based Black Economic Empowerment (B-BBEE) tax codes in South Africa. B-BBEE is an integrated socio-economic process that aims to equitably transfer and confer the ownership, management, and control of South Africa's resources to ensure broader and more meaningful participation in the economy by Black citizens. Over the last year, they finalized 5 major deals with Boston Consulting Group, The Bank of America Securities South Africa (a subsidiary of Bank of America), Panlila Consulting, Rushmere Noach, and Tavcor Motor Group, diversifying our revenue streams and ensuring the sustainability of their programs.
Since its inception in 1999, Ubuntu has grown into a thriving community institution in the heart of Port Elizabeth's townships as well as a global model for poverty alleviation, garnering recognition from the likes of the World Economic Forum and the Aspen Institute.
After four years of joining Ubuntu, 82% of clients are on-track toward stable health and employment.
An independent study, conducted by McKinsey & Company, found that every $1 invested in an Ubuntu child will yield $8.70 in earnings over their lifetime.
In a region where 1 out of 3 pregnant mothers is HIV-positive, 100% of HIV-positive expectant mothers at Ubuntu give birth to healthy, virus-free babies. Toddlers are then enrolled in their Early Childhood Development program, and 100% of them graduate from the program prepared for primary school and having attained age-appropriate developmental milestones.
HIV-positive clients at Ubuntu's clinic adhere to their treatment plans at a rate of 91%, compared to that of 57% in the townships.
Annually, Ubuntu serves more than 400 clients with life-saving HIV treatment and support and delivers over 12,000 health services and over 2,000 psychosocial interventions.
Each year, Ubuntu provides up to 400 hours of world-class early education, ensuring 100% of their toddlers graduate prepared for primary school
Ubuntu's scholars have an average matric pass rate of 90%, qualifying them to attend university, compared to the 37% pass rate in the Eastern Cape.
68% of out-of-school youth secure rewarding employment through Ubuntu's Job Skills Training program
While malnutrition is rampant in their community, 97% of their toddlers meet global standards for physical development. HIV-positive clients at Ubuntu's clinic adhere to their treatment plans at a rate of 92%, compared to 57% in the townships.
Their scholars have an average matric pass rate of 90%, qualifying them to attend university, compared to the 37% pass rate in the Eastern Cape.
68% of out-of-school youth secure rewarding employment through their vocational training program and recruiting partners.
95% of Ubuntu's staff comes from the communities they serve and 80% of their management positions are filled by African women.
Founder and CEO, Jacob Lief appeared in Fortune Magazine's "40 Under 40″ list of the most influential young people in business.
After being a Lipman Family Prize honoree, Jacob was a lecturer at the University of Pennsylvania's (UPenn) School of Social Policy, and a visiting fellow at the university's new global policy research center, Perry World House.
In partnership with UPenn's Center for High Impact Philanthropy, Jacob was the host of the podcast series Philanthropy Unfiltered.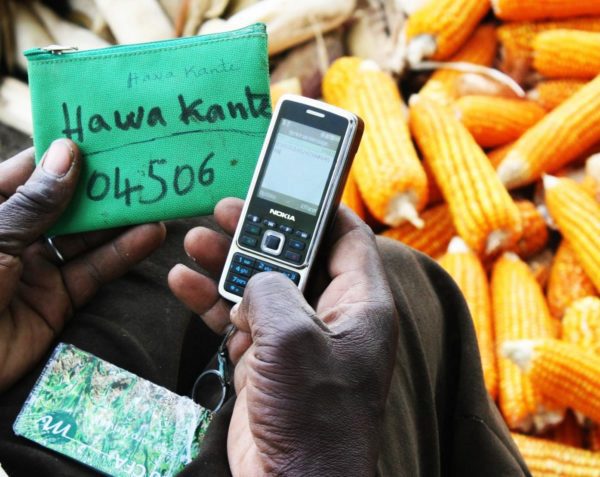 myAgro is a nonprofit social enterprise that allows African farmers to finance themselves and receive agricultural training so they may increase their incomes and move out of poverty.…Read More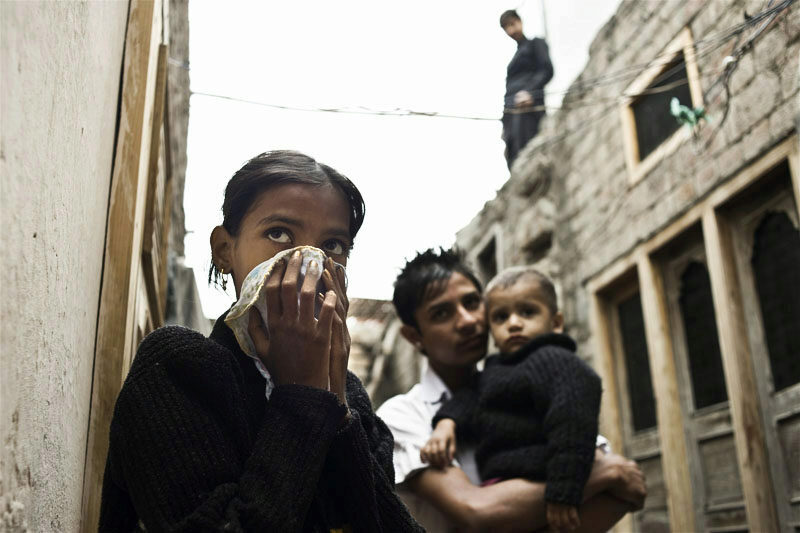 Operation ASHA expands access to high-quality and affordable healthcare, particularly in regards to the treatment of tuberculosis, to disadvantaged communities by providing the last mile connectivity.…Read More