2012 Winner: iDE
iDE is an international nonprofit organization unleashing the power of innovation and market forces for poor rural households in the developing world, helping them access the tools and knowledge they need to increase their income. For almost 30 years, iDE has developed its market-based approach by designing affordable tools, improving market access, increasing agricultural production, and creating sustainable local businesses. iDE's productive water solutions create and increase both food production and incomes, and with innovative drinking water and sanitation technologies, iDE gives rural households the basis for healthier and more dignified livelihoods.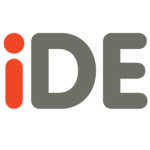 Primary Area of Impact: Agriculture, Sanitation, Clean Water
Geographic Areas (Continents): Asia, Central America, Africa
Geographic Areas (Countries): Bangladesh, Cambodia, Ethiopia, Ghana, Honduras, Mozambique, Nepal, Nicaragua, Vietnam,  Zambia,
Organizational Type: Non-Profit
Mission: iDE creates income and livelihood opportunities for poor rural households.
At iDE, there is a commitment to alleviate poverty by empowering the rural poor to access products and services through a functioning market ecosystem.
Social Challenge
Currently, 2.5 billion people lack access to improved sanitation latrines that effectively separate excreta from human contact and 1.2 billion of them are forced to openly defecate. Access to improved sanitation facilities is critical. Lack of sanitation has significant health impacts on a family, especially on women and children, leading to a variety of illnesses including diarrhea, dysentery, cholera, Typhus fever, Typhoid, and Trachoma. Diarrhea caused by poor sanitation kills nearly 6,000 children a day, an annual toll of 2 million deaths, and the World Health Organization estimates that 90% of those deaths could be saved through prevention or better treatment. Additionally, poor sanitation is a financial drain on households and national economies and compromises gains made in education when children are unable to attend school.
Although open defecation rates have declined from 25% in 1990 to 17% in 2008, certain regions of the world have failed to make progress. Sanitation coverage is lowest in Sub-Saharan Africa and South Asia, where 2/3 of people do not have access to improved sanitation. iDE's involvement with improved sanitation began in Cambodia, which has 16% sanitation coverage. Additionally, Cambodia has the second to worst rural sanitation coverage outside of Africa, at only 8%. Furthermore, Cambodia loses approximately 7.2% of its GDP, USD $448 million a year due to poor sanitation. The Government is limiting its direct involvement in the sanitation market, leaving bilateral agencies, NGOs, and the local private sector as the primary actors on the ground.
The existing markets for rural sanitation in Cambodia are underdeveloped. Low demand and weak supply chains hinder the effective delivery of appropriate and affordable sanitation products and services. Private enterprises do not usually perceive sanitation to be an attractive market and do not invest in promoting latrines or developing new products or services. In turn, the lack of information and affordable latrine options keeps demand low. Nonetheless, the need for sanitation remains and the un-served market presents an extraordinary business opportunity for rural enterprises. It is in this context that iDE entered the sanitation sector in Cambodia, and has achieved significant success in facilitating the use of improved latrines amongst rural populations through a market-based approach. iDE also works in nine additional countries in Sub-Saharan Africa and Asia, providing the organization with an opportunity to transfer the successful Sanitation Marketing (SanMark) approach from Cambodia to other countries that are in equally dire need to improved sanitation.
Solving the 'Last Mile' Challenges of Social Enterprise
Read Knowledge @ Wharton Article about iDE HERE
iDE's team is currently over 1000, working in 11 countries. They come from a variety of different backgrounds with a central focus on local hires because they believe working within the local context is paramount for creating impact. More than 96% of iDE's staff are country nationals. Some staff have provided services for Fortune 500 companies, while others have led companies and social enterprises in the areas they work. Many others come to their work with a dedication to improving the lives of the people they know and love. iDE has been focused on cultivating leadership in their Board of Directors, Executive Team, and Country Programs.
At iDE, there is a commitment to alleviate poverty by empowering the rural poor to access products and services through a functioning market ecosystem. They revolutionized the sanitation market in Cambodia by designing and commercializing the Easy Latrine—an affordable and aspirational toilet—and unleashing the potential of local entrepreneurs to sell, manufacture, and install the product at a market price that allows them to grow their businesses. Since the start of iDE's initiative in 2009, Cambodia has seen a remarkable increase in sanitation coverage getting close to nationwide open defecation free status. Since receiving the Lipman Family Prize in recognition for this program, they have grown their social impact through two primary strategies: increasing market penetration, quality of impact, and communities served in Cambodia; and replicating their proven model in five additional countries: Bangladesh, Vietnam, Nepal, Ethiopia, and Ghana.
They utilize a human-centered design approach where they engage the people they serve first and figure out what's important for them and how, together, they can find solutions to the problems they face through product and business design expertise. Through this approach, iDE has been able to cultivate key relationships, developing clients, employees, and partners. Additionally, they have created an adaptive management system based on Salesforce's platform to gain reliable data and made informed decisions when it came to new strategies and necessary adjustments due to the ever-changing markets. Lastly, they engage the whole market ecosystem by taking an expansive view of the market and bringing in market enablers — government agencies, financing institutions, local.
iDE shares their knowledge, failures, and experience with three primary audiences: like-minded implementers in the sector, government, and civil society partners. They show up armed with informative and frank analysis to create transparent dialogue around what's working, what's not working, and how, collectively, the sector can deepen their impact. Beyond engagements and collaborations at sector events, iDE partners with corporate and foundation supporters in their efforts to increase impact through their market-based approach. They also engage with government, civic society partners and fellow implementers to influence policits around market-based solutions to social issues.
Since winning the 2012 Lipman Family Prize, iDE has continued its momentum in providing innovative drinking water and sanitation technologies in poor rural households.
As part of its partnership with Wharton, iDE will begin work with a Field Application Project in which a team of 5-6 MBA students will explore the viability of strategic partnerships for iDE in the areas of water, sanitation and health.
iDE Cambodia's Sanitation Marketing Scale Up (SMSU) project facilitated the sale of nearly 14,000 latrines from project connected enterprises and engaged 105 Latrine Business Owners and 135 Sanitation Teachers (sales agents) into its supply chain.
In the past reporting period SanMark programs have been launched in Nepal, Bangladesh, and Zambia.
Bill Clinton appeared as a surprise guest speaker at iDE's 2012 Leaders in Their Fields Luncheon to endorse iDE's work
iDE was ranked #30 on the Global Journal's list of the Top 100 NGOs in 2013 and iDE Cambodia was selected as one of 12 winners for the 2102 Dubai
Since the start of iDE's initiative in 2009, Cambodia has seen a remarkable increase in sanitation coverage and today is just years away from achieving nationwide open defecation free status.
Sold over 320,000 high-quality, aspirational latrines across the life of our sanitation marketing program affecting the lives of over 1.6 million people in Cambodia
Sanitation coverage has moved from 29% in 2009 to 67% in the six provinces where they operate
Across the 5 additional countries, they have sold over 750,000 latrines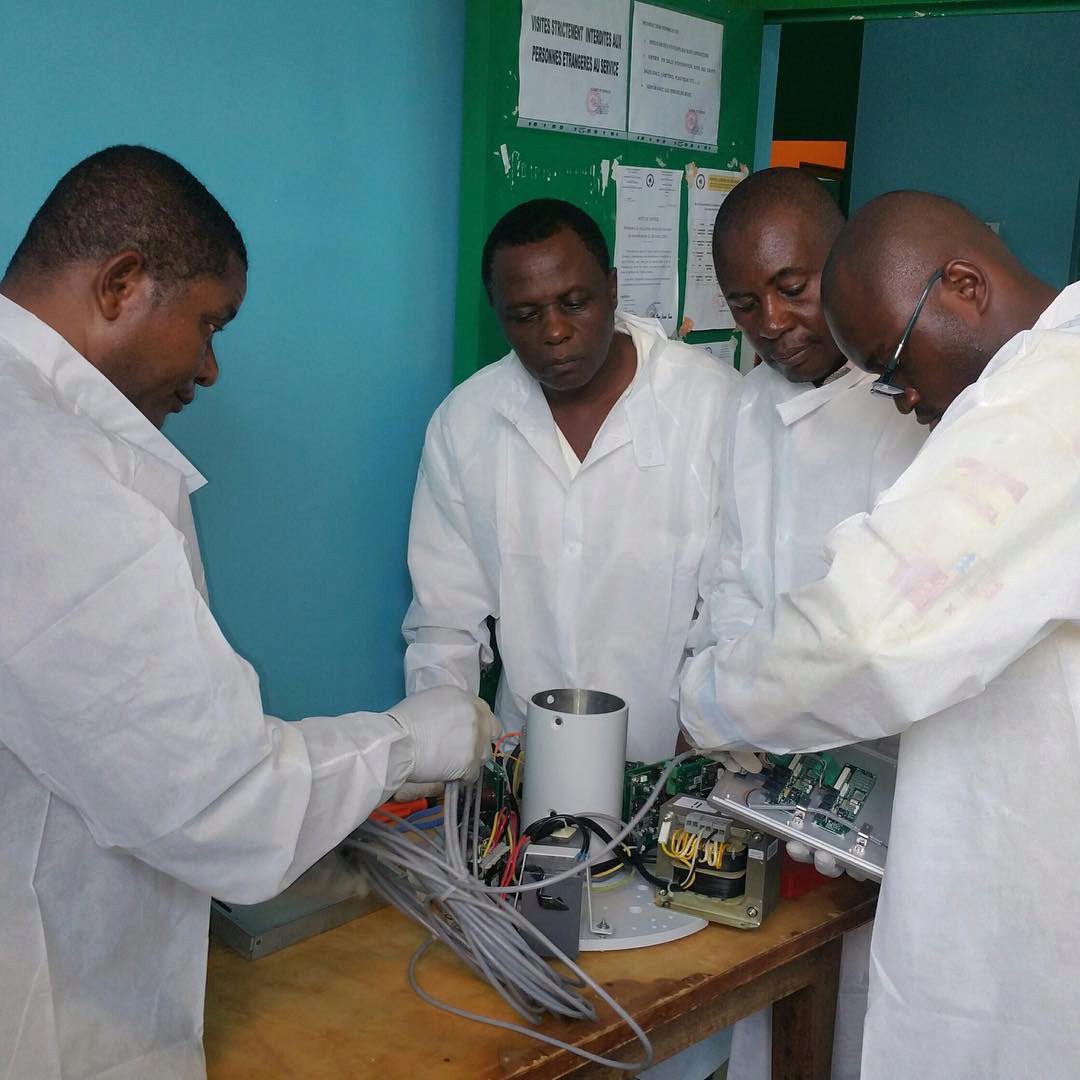 MedShare bridges the gap between surplus and needs to improve healthcare and the environment.…Read More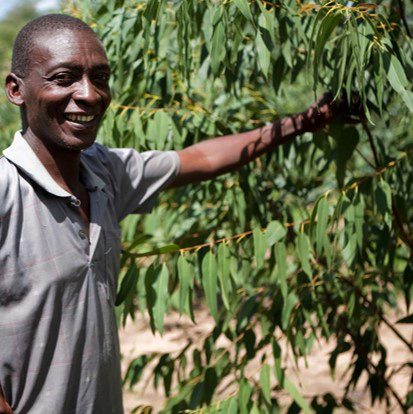 Komaza creates sustainable economic opportunity through microforestry.…Read More