2012 Honoree: MedShare
MedShare bridges the gap between surplus and needs to improve healthcare and the environment through the efficient recovery and redistribution of surplus medical supplies and equipment to those most in need. MedShare collects surplus medical supplies and equipment from hospitals, distributors, and manufacturers, and then redistribute it to qualified healthcare facilities in the developing world. MedShare also outfits medical missions and safety net clinics in both the U.S. and abroad. MedShare's shipments save lives and improve access to quality healthcare in some of the most remote, impoverished places in the world.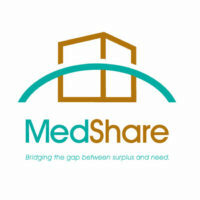 Primary Area of Impact: Healthcare
Geographic Areas (Continents): Africa, Asia, Europe, North America, Oceania, South America
Geographic Areas (Countries): 88 developing countries globally
Mission: MedShare is a 501c(3) humanitarian aid organization dedicated to improving the quality of life of people, communities and our planet by sourcing and directly delivering surplus medical supplies and equipment to communities in need around the world.
Rather than just shipping whatever they collect, MedShare provides an online ordering system that allows health professionals to order exactly what they need.
Social Challenge
In the most desperate and medically underserved countries in the world, children and adults suffer and die every day because their doctors, hospitals and clinics, if they exist, do not have the necessary supplies and equipment to treat them. According to the World Health Organization, in the developing world, more than 10 million children under the age of five die each year due to inadequate medical care. Potentially life-saving surgeries are canceled because there are no sutures. Hospitals are overcrowded and patients often lay three to a bed because there is a shortage. Doctors wash, patch and reuse exam gloves or use plastic bags as exam gloves to protect themselves from diseases like AIDS. At the same time, U.S. hospitals discard an estimated $6.5 billion of medical supplies and equipment each year, much of which is a useable surplus that could save lives; but, due to technological change, regulatory requirements, production overages, and procedural excess, it is sent to landfills.
Through their innovative hospital recovery program that is a leader in the industry, MedShare offers healthcare facilities a unique opportunity to divert this surplus from landfills and make it available to hospitals with demonstrated need in the developing world, as well equipping medical mission teams and safety net health clinics in the communities we serve. MedShare recovers surplus supplies and equipment each month through barrel collection programs with hospital partners. These collections are made up of unused, quality medical supplies, unable to be utilized by healthcare facilities. These supplies are sorted and reviewed for quality control by more than 15,000 trained volunteers annually, reviewed for quality control by MedShare staff, and then made available via our online inventory, where recipients in medically-underserved areas are able to order box-by-box exactly what they need. MedShare also receives quality, working biomedical equipment from individual donations and hospitals as upgrades are made. Instead of this costly equipment being disposed of in landfills, MedShare's biomedical engineer staff works to repair and make this technology available to recipients whose access to such expensive equipment is limited.
Mr. Charles Redding is the CEO & President of MedShare. The Board of Trustees is MedShare's governing body, responsible for the fiduciary, strategic and generative oversight and direction of the organization. Charles Redding reports to the Board of Trustees. 100% of their Board supports the organization's annual and capital fundraising campaigns. Members serve without compensation. Their staff drives MedShare's mission and make great strides to improve the quality of life of people and the planet. Regional Councils generate awareness in MedShare's areas of operation and raise funds to support and sustain their healthcare, humanitarian aid, and environmental mission. They link MedShare's work to the communities they serve and are a supportive resource to the board and management.
According to their recipients, MedShare is truly unique in the world of medical surplus recovery organizations. Rather than just shipping whatever they collect, MedShare provides an online ordering system that allows health professionals to order exactly what they need. Recipients consistently comment on the quality of the products they receive and the support they get from MedShare staff. MedShare ranks in the top 1% of all nonprofits due to its 4-Star Charity Navigator Rating. They have also received numerous awards around their environmental impact and, in 2014, received a Google Innovation grant. MedShare has aligned its work around four key programs and one service. They are Maternal and Child Health, Disaster Relief, Primary Care, Infectious Disease Control and Prevention, and Biomedical Equipment Training and Repair Service.
MedShare provides training and services tailored to specific health priorities with an emphasis on building biomedical efficienty and capacity. They have implemented technology enhancement to make process user friendly. Their work aligns around four specific programs: Maternal Child Health, Infectious Disease Control and Prevention, Primary Care and Disaster Relief. In addition, their Biomedical Equipment Training and Repair Service works to increase health system's sustainability in-country by providing training to end-users, technicians, and others in how to use and repair sophisticated biomedical technology.
MedShare has strengthened local health systems and increased the capacity to treat millions of patients in medically underserved areas. MedShare has delivered lifesaving medical supplies to 105 countries and territories worldwide. MedShare has provided biomedical training and support to over 7,000 healthcare professionals in 18 countries on equipment delivered to healthcare facilities around the world.
$240 Million in aid donated
22 million patients treated
875,000 healthcare professionals equipped
105 countries served
1,700 shipments of lifesaving medical products sent
20,000 volunteers support their mission
5 millions lbs of supplies and equipment diverted from US landfills
102 US free and safety clinics served / 3,400 medical mission teams equipped
2,480 engineers trained in the US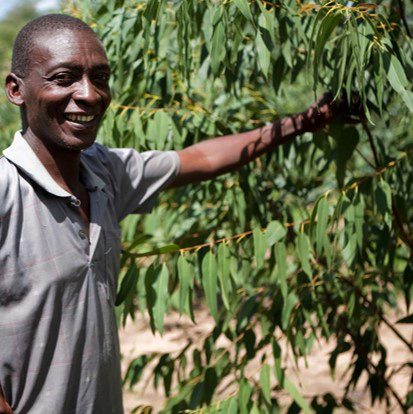 Komaza creates sustainable economic opportunity through microforestry.…Read More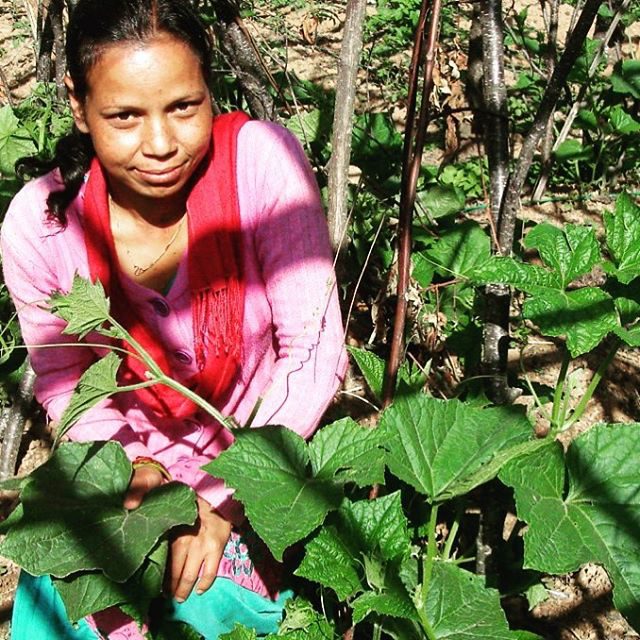 iDE provides income opportunities and clean water through sanitation technology and marketing techniques.…Read More