2012 Winner: MedShare
MedShare improves healthcare and the environment through an efficient recovery and redistribution of surplus medical supplies and equipment to those most in need. MedShare collects surplus medical supplies and equipment from hospitals, distributors, and manufacturers, and then redistributes it to qualified healthcare facilities in the developing world. MedShare has strengthened local health systems and increased the capacity to treat millions of patients in medically underserved areas. MedShare also outfits medical missions and safety net clinics in both the U.S. and abroad. MedShare's shipments save lives and improve access to quality healthcare in some of the most remote, impoverished places in the world.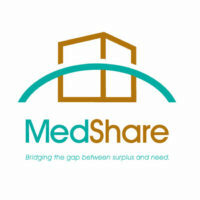 Primary Area of Impact: Healthcare
Geographic Areas (Continents): Africa, Asia, Europe, North America, Oceania, South America
Geographic Areas (Countries): 88 developing countries globally
Mission: MedShare is a 501c(3) humanitarian aid organization dedicated to improving the quality of life of people, communities and our planet by sourcing and directly delivering surplus medical supplies and equipment to communities in need around the world.
Rather than just shipping whatever they collect, MedShare provides an online ordering system that allows health professionals to order exactly what they need.
Social Challenge
In the most desperate and medically underserved countries in the world, children and adults suffer and die every day because their doctors, hospitals, and clinics, if they exist, do not have the necessary supplies and equipment to treat them. According to the World Health Organization, in the developing world, more than 10 million children under the age of five die each year due to inadequate medical care. Potentially life-saving surgeries are canceled because there are no sutures. Hospitals are overcrowded and patients often lay three to a bed because there is a shortage. Doctors wash, patch, and reuse exam gloves or use plastic bags as exam gloves to protect themselves from diseases like AIDS. At the same time, U.S. hospitals discard an estimated $6.5 billion of medical supplies and equipment each year, much of which is a usable surplus that could save lives. However, due to technological change, regulatory requirements, production overages, and procedural excess, it is sent to landfills.
MedShare's innovative hospital recovery program makes them a leader in the industry. They are offering healthcare facilities a unique opportunity to divert surplus medical supplies and equipment from landfills by making them available to hospitals with demonstrated need in the developing world and to medical mission teams and safety net health clinics. MedShare recovers surplus supplies and equipment each month through barrel collection programs with hospital partners. These supplies are sorted and reviewed for quality control by thousands of trained volunteers each year and further reviewed by MedShare staff before being made available via their online inventory. Recipients in medically-underserved areas are then able to order box-by-box exactly what they need. MedShare's Biomedical Training and Repair Service team is also leading the way in providing training and support to healthcare personnel, engineers and end-users locally and globally to ensure that expensive life-saving biomedical equipment can be utilized and sustained to treat more patients.
MedShare quantifies its impact by using the following metrics:
The number of 40-foot container shipments delivered each fiscal year.
The amount of waste diverted from local landfills and waste streams and pounds of supplies received from hospital collections and manufacturers.
The number of biomedical engineers, technicians and end-users MedShare trains annually on equipment delivered to healthcare facilities around the world.
The number of volunteers MedShare engages annually to help sort, identify and package critical medical supplies for shipment.
Surveying their recipients to determine the impact of the delivery of medical supplies and
equipment in the community.
According to their recipients, MedShare is truly unique in the world of medical surplus recovery organizations. Rather than ship whatever they collect, MedShare provides an online ordering system that allows health professionals to order exactly what they need. A key aspect of MedShare's model and experience that can be used to inform other organizations is a "pull" versus "push" methodology that empowers recipients of donations on the ground to request what they need instead of relying on assumed needs. Recipients consistently comment on the quality of the products they receive and the support they get from MedShare's staff. An integral aspect to MedShare's model is their innovative use of technology to allow complete specificity and transparency in how they work with recipients to fill shipments.
MedShare has been proactive in sharing their innovative solutions through the MedSurplus Network, an alliance of organizations sharing best practices in the field of medical donations. MedShare regularly hosts visitors from other groups, hospitals and organizations interested in learning best practices around medical supply donations and starting their own sorting programs. MedShare provides training and services tailored to specific health priorities with an emphasis on building biomedical efficiency and capacity. They have implemented technology enhancements to make the process user-friendly.
MedShare ranks in the top 1% of all nonprofits due to its 4-Star Charity Navigator Rating
Google Innovation Grant, 2014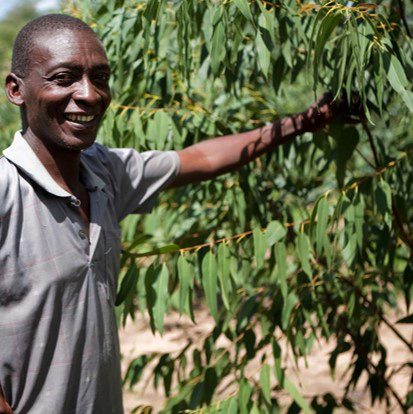 KOMAZA is a pioneering forestry social enterprise that works to unlock the economic potential of tree farming in drylands across Africa. …Read More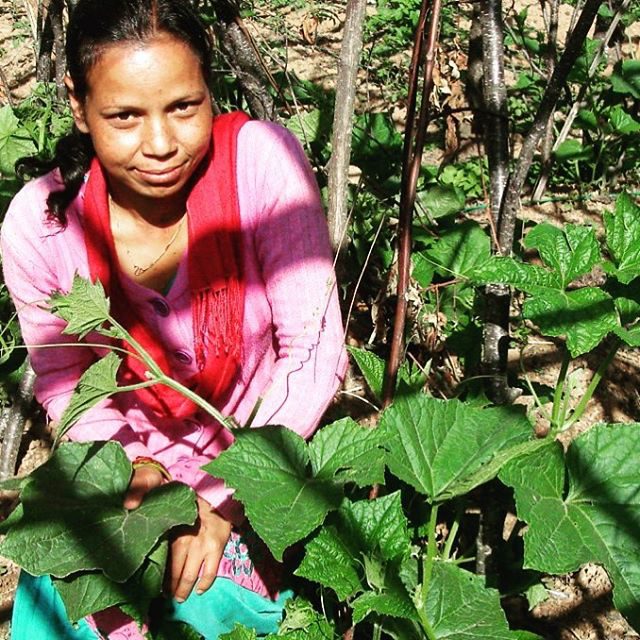 iDE is an international nonprofit organization unleashing the power of innovation and market forces for poor rural households in the developing world, helping them access the tools and knowledge they need to increase their income. …Read More