2012 Honoree: KOMAZA
In Kiswahili, the word KOMAZA means "to promote development and encourage growth." KOMAZA is a pioneering forestry social enterprise that works to unlock the economic potential of tree farming in drylands across Africa. KOMAZA targets the hardest-to-serve families and works with them to establish small woodlots of drought-resistant, fast-growing trees. KOMAZA generates life-changing income for rural families while creating a sustainable wood supply for the African market that combats deforestation. They call this model Microforestry. KOMAZA forms a long-term partnership with each farmer, creating a mutually-beneficial economic relationship. Their solution is centered on partnering with rural farmers at the base of the pyramid to produce a sustainable resource that meets unmet market demand. By avoiding the distribution of handouts, KOMAZA replaces charity with entrepreneurship and agribusiness.

Primary Area of Impact: Economic Development
Geographic Areas (Continents): Africa, Asia, South America
Geographic Areas (Countries): Kenya, Mozambique, Somalia, Tanzania
Mission: KOMAZA is a not-for-profit social enterprise growing sustainable incomes for the next generation.
The only solution to Africa's wood supply crisis is to plant tens of billions of trees.
Social Challenge
KOMAZA targets the hardest-to-serve families living in remote drylands of rural Africa. 2.1 billion people worldwide live on drylands, and rural families in remote drylands are the poorest and least developed on earth; their infant mortality rates are the highest and their GNP per capita the lowest. Conditions in these areas lead to the highest population growth of any ecological zone: a staggering 18.5%.
Currently, KOMAZA serves Ganze District in Coast Province, Kenya. Coast Province has some of the highest poverty rates in Kenya with 69.7% of the population falling under the national poverty line. Ganze District includes the poorest political constituency in Kenya, with over 84% of families living in extreme poverty. In KOMAZA's area of operations, 67% of female farmers have no education, 73% of households have no savings, and 40% of children under five years of age have stunted growth due to malnutrition. KOMAZA's program uniquely addresses the challenges of these areas.
Families in Ganze eke out a subsistence-level living through rain-fed agriculture and few livestock. However, low and erratic rainfall leads to poor agricultural yields and regular crop failure. With very little economic activity in the area, to begin with, farmers are margins away from total financial and physical ruin. Already, many area residents are dependent on food aid for portions of the year. Frequent droughts in the past few years have compounded these pressures. Because farmers cannot grow enough food or earn enough income from traditional crops, they rely on income from cutting down indigenous trees for sale as charcoal to survive.
In drylands around the world, deforestation leads to desertification, which leads to death. Traditional aid, largely successful at keeping the poor at subsistence levels of living, cannot solve this challenge. The challenges of dryland poverty and environmental degradation are inextricably linked—because families cannot grow enough food to survive, they extract what meager wealth they can from the environment, eroding the very resource that sustains them. When drought and environmental degradation result in poor harvests, families face famine, high infant mortality from malnutrition, and high drop-out rates from schools due to lack of money for fees. This is an unsustainable system heading for environmental, economic, and community collapse, potentially making millions of families totally dependent on outside aid or spurring mass migration to urban slums. With business-as-usual, dryland families today's children and their children face total environmental collapse with dire social and economic consequences.
Addressing the challenges of the world's rural poor living in drylands requires addressing both the root causes of social and environmental issues in a market-oriented, economically feasible way. The solution must break the cycle of dependency on aid in order to truly change the playing field of development. Unless all three of the key drivers needed to break the cycle of poverty (social, environmental, market) are solved at scale, rural communities living on dryland environments around the world will continue to face perilous futures.
Tevis Howard is KOMAZA's Founder and Executive Director. He has been awarded the prestigious Draper Richards, Pop!Tech and Rainer Arnhold social enterprise fellowships for his vision to use KOMAZA a vehicle to lift needy African farm families from extreme poverty. Between 2002 and 2005, Tevis' work frequently brought him to the KEMRI-Wellcome Trust Research Labs in Kilifi, Kenya. Tevis quickly found himself becoming a part of the local community, and over time he acquired a deep understanding of the social and economic problems facing this extremely impoverished part of the world. This motivated Tevis to study sustainable development, and he soon started preparing dozens of his own plans for development projects in Kilifi. Upon recognizing his potential to make a greater impact as a social entrepreneur, Tevis launched KOMAZA in 2006 and has since dedicated his efforts to growing and strengthening the organization. Under Tevis' leadership, KOMAZA and its flagship tree farming project were transformed from a powerful idea into a thriving reality. Just a few years after its launch, KOMAZA employs a full field staff, has established proof-of-concept of its tree farming project, and is providing families across Kilifi district with their own tree farms and a path out of poverty.
Forestry is an ideal tool to help farmers grow long-term wealth. With a small investment of land & labor, trees grow into a family's most valuable asset, returning life-changing income from a series of harvests. For the first time, these families can invest in education, start a business, improve their house, and work towards a prosperous, sustainable future. While forestry takes time, patience really pays. From a single planting, farmers receive initial income from early thinnings in 3-6 years; significant income from mature harvests takes 8-15 years, depending on species and growth rates. A family with a half-hectare of eucalyptus and one hectare of melia can earn 40% more income in the first decade, followed by 250% more income in the second decade. Another area KOMAZA makes an impact on is wood consumption which is Africa's leading cause of forest degradation. The only solution to Africa's wood supply crisis is to plant tens of billions of trees. KOMAZA has planted 2 million trees to date, and is preparing to accelerate dramatically. Their planned plantings in their first site of coastal Kenya will make a meaningful dent in the local wood deficit by meeting over 25% of demand, and the opportunity for further expansion is clear. Coastal Kenya also happens to be home to one of the most important biodiversity hotspots in the world for conservation.
KOMAZA's flagship program is our Microforestry Initiative – a unique combination of microfinance, sustainable forestry and conservation. Working through a village-based extension network, they partner with smallholder farmers to plant and maintain sustainable tree farms.   This microforestry model unites farmer supply with market demand. Their trees are planted using environmental best practices and sustainably harvested and re-planted on a rotational basis to generate high-quality, high-value wood indefinitely. Not only does this ease market pressure on indigenous forests, and restore degraded landscapes, but it also creates unprecedented profits for poor rural families.
Africa faces an ominous wood supply crisis. Africa is already the world's largest wood consumer, and demand will double in the next two decades. Traditional plantation forestry will struggle due to limited availability of large-scale land, plus high costs and risks. Industrial wood imports will boom. Wood prices will skyrocket. And vast numbers of indigenous trees will be lost. This is an environmental crisis. This is a consumer crisis. This is a big business opportunity. By leveraging farmer land and labor, KOMAZA's out-grower model can plant trees for far less than big plantations, yielding a very positive impact on long-term forestry Integrated Resource Restortation (IRRs). Now with a decade of operational experience and industry insights, they are confident smallholder farmers are Africa's only sustainable forestry solution, and KOMAZA is uniquely positioned to unlock this opportunity.
Since being named a finalist for the 2012 Lipman Family Prize, KOMAZA continues to create sustainable economic opportunity through microforestry. Their recent accomplishments are listed below:
As part of its partnership with Wharton, KOMAZA will begin work with a Field Application Project in which a team of 5-6 MBA students will explore the viability of KOMAZA's entry into the Carbon Credit Market through Microforestry in Kenya.
In 2012 KOMAZA nearly doubled in size, planting over 500,000 trees with nearly 2,000 new farmers in the October-November rainy season.
In January 2013, KOMAZA announced a partnership with Kiva to help lift rural farmers out of poverty. Of the 10 Kiva profiles posted, each was funded in less than 2 days.
KOMAZA has set plans to have a propagation facility with a capacity to produce 5 million plantlets annually. This will eliminate the need to buy the costly seedlings from suppliers.
In the fall of 2012 KOMAZA leveraged its powerful farmer extension network to deliver d.light solar powered lanterns and phone chargers.
By 2018, KOMAZA has already planted 2,000 hectares of trees, working with approximately 6,000 farmers
In 2018, KOMAZA's The Harvest Contract Vehicle (HCV) for Smallholder Tree Financing was selected as one of the top finance instruments for action on climate change in developing countries by The Lab, a public-private initiative composed of experts in sustainable investment from governments, development finance institutions, and the private sector
In 2019, KOMAZA was one of the recipients of the newly established venture fund from Conversation International, an environmental nonprofit that put $200 million into conversation businesses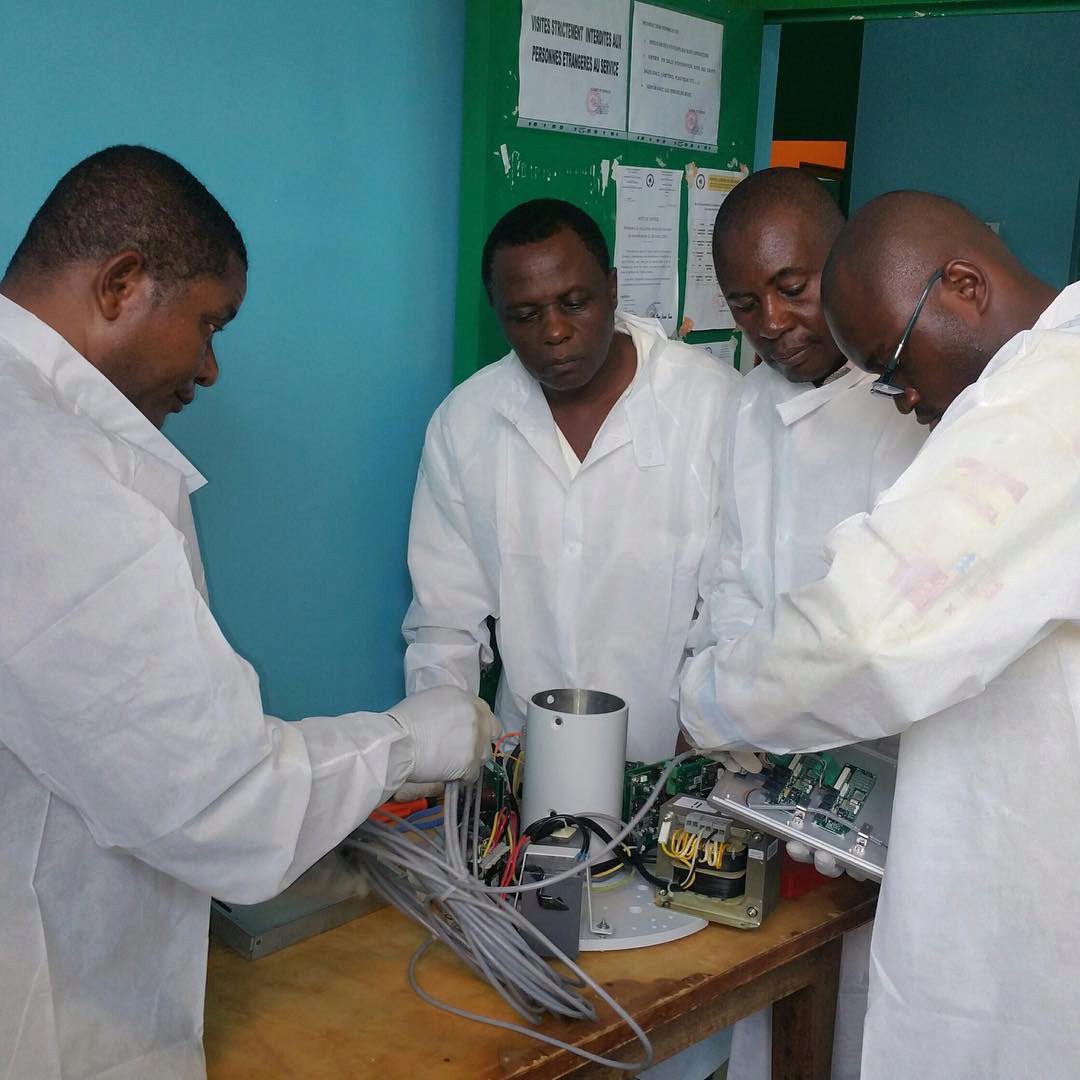 MedShare bridges the gap between surplus and needs to improve healthcare and the environment.…Read More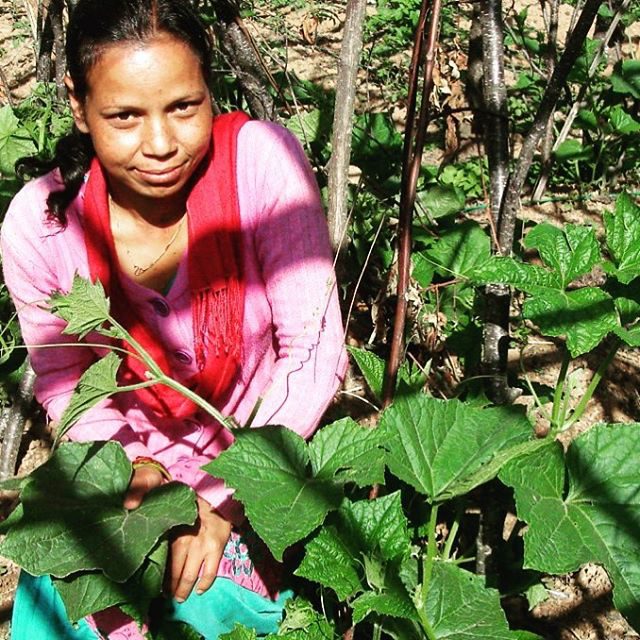 iDE provides income opportunities and clean water through sanitation technology and marketing techniques.…Read More