2021 Honoree: EarthEnable
EarthEnable's model is centered around leveraging the demand for sanitary housing already present in local villages and the knowledge of earthen solutions amongst local construction workers. By using a micro-franchise business model, they empower local masons to become entrepreneurs who offer affordable housing solutions to their community. This business model is comprised of three components: first EarthEnable finds, vets, and trains masons to become micro-franchisees; second, those who are certified as micro-franchisees sell and install earthen products within their community; and third EarthEnable provides the research and development (R&D) and quality assurance to help these micro-franchisees thrive.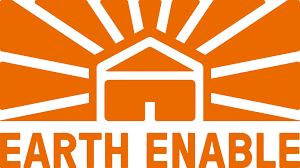 Primary Area of Impact: Sanitation and Poverty Alleviation
Geographic Area (Continent): Africa
Geographic Areas (Countries): Rwanda, Uganda
Organizational Type: Non-Profit
Mission: EarthEnable's mission is to make living conditions healthier and more dignified for the world's poor. Their primary product is an affordable alternative to dirt floors: locally sourced, earthen floors that are 70% cheaper than a concrete floor.
EarthEnable is the first organization to offer rural families affordable, green solutions to the unsanitary homes which continually jeopardize their health.
Social Challenge
EarthEnable is the first organization to offer rural families affordable, green solutions to the unsanitary homes which continually jeopardize their health. According to a World Bank study, replacing a dirt floor with a clean one has been shown to reduce diarrheal disease by 49% and parasitic infections by 78%. A typical 25 sqm cement floor costs about $250 in East Africa, while the average cost of their earthen floors is only $50. Earthen floors are much more environmentally sustainable than cement-producing 90% fewer carbon emissions to produce and construct. In early 2020, they began offering a new plaster product that is also cheaper than cement plaster and helps reduce vectors for malarial infection. By delivering our floors and our other environmentally sustainable, earthen products, we provide one-time interventions that improve quality of life by catalyzing long-term reduction in health problems and improving economic productivity. In order to deliver their products, they hire and train unemployed and underemployed masons, enabling them to increase their incomes while serving their communities. All of their materials are locally sourced and adapted based on what is available in the area, which means their solution is widely scalable across geographies. They are in 13 districts in Rwanda and 3 in Uganda and have been scaling rapidly in recent years. In 2019 alone, they achieved 150% growth and served 10,282 individuals.
Their six organizational values are cherished by their team and are manifested in everything that we do. One of them is to "Trust each other to have the humility to support and the vulnerability to be supported." Their team is passionately committed to developing each other to be the best leaders they can be, regardless of background or role. As a result, leadership development has become one of EarthEnable's core competencies. As a result of this commitment to development, 85% of the managers on their team are formerly entry-level teammates (either masons, customer service reps, or junior supervisors) who have been promoted over the course of several years. This even includes their current Managing Directors of Rwanda and Uganda and their head of Research and Development; all were former entry-level employees! Their homegrown management team means that all managers understand their product, business model, and leadership development philosophy to the core. 100% of their team is based in the countries we serve. Their board consists of professionals with expertise in sustainable housing, program/project management, international management and policy to guide the organization to scale and sustainability. These board members also help to develop their senior managers who use that development to develop and build their robust team of middle managers and on-the-ground workers.
EarthEnable keeps track of several metrics to document our impact on health, wellness, and livelihood: total floors built, square meters built, customer satisfaction, and mason income. We use Salesforce, mobile data collection applications, and surveys to ensure that we acquire accurate data directly from the field. Total floors installed and total square meters installed help to provide vivid quantifications of the number of families they have served. To track these metrics, their field supervisors use a mobile application to report when they have moved varnish to a floor and completed the final inspection. They also understand that they have to track customer satisfaction to audit their quality and consistently improve their product and service offerings. They conduct five surveys with customers during the course of the construction process to ascertain their level of satisfaction. The results of surveys are stored in Salesforce and associated with customer accounts. Lastly, they track income improvement within their mason labor force through surveys. Masons who join EarthEnable provide information about their estimated earnings before joining, which they then compare with their earnings while working for EarthEnable.
EarthEnable is the only organization that is scalably addressing a ubiquitous problem facing exclusively the poorest households on earth: unsanitary homes. We have developed a product and business model that serves the mass-market because it is affordable and sustainable. Others in this space are using cement through an NGO model, which both relies indefinitely on donor funds and is catastrophic for the environment. Their homegrown solution employs hundreds of individuals from the very communities that we serve and utilizes material from the same communities. By utilizing local materials and developing their products in partnership with local masons, EarthEnable is changing the system. Rather than leaning away from the (largely free) materials that the rural poor are currently building with – earth and natural fibers – they believe in embracing and improving earthen construction methods. They have even partnered with the Rwandan government to found a think tank on earthen construction and contributed to a new legal standard for earthen construction in Rwanda. They are proud that our innovative use of earthen construction has put us in a position to improve health outcomes across Rwanda and Uganda, but they achieved this innovation only through our focus on unleashing the vast entrepreneurial potential and knowledge that already exists in rural communities.
Their aim is to educate the world about the potential of earthen construction, partner with other organizations to scale our work into new countries, and encourage replicators. They are currently in talks with six organizations and individuals to train them to start new EarthEnable franchises in countries in Africa: Step30, the Osotua Foundation, and Benedict Muduvi in Kenya; Dorcas and One Love Capital in Mozambique; and Kigoma Diocese in Tanzania. They are currently in the process of explaining their processes to these organizations, conducting interviews to vet these organizations, and, once safe, arranging site visits with representatives to explore their work and a potential partnership.
They already began replicating their work in Uganda in 2017, three years after EarthEnable Rwanda. To date, EarthEnable Uganda has built floors for 3205 individuals. Their experiences scaling in Uganda and Rwanda have prepared them to begin expanding their solutions to new countries in Africa, and hopefully in time, new countries across the world. They have also presented at numerous conferences and awards ceremonies to spread awareness of the health issues associated with dirt floors, the potential of earthen solutions, and lessons learned on how to build and scale a social enterprise. Their goal is to remove barriers to entry for all future organizations looking to build sanitary, affordable housing for rural families.
Served over 9,000 families
Constructed 220,000 square meters of flooring
Achieved an 88% lifetime customer satisfaction rate
Over 9,000 homes (about 40,000 people) impacted in over 879 different villages
3,617 floors built in 2020
Partnered with Catholic Relief Services (CRS) to implement a contract that involved flooring for over 700 homes in two of our Rwandan districts
Over 500 team members including masons and sales rep
99% of customers said they would recommend their floor to a family member or neighbor.
22 districts served – 6 districts in Uganda, 16 districts in Rwanda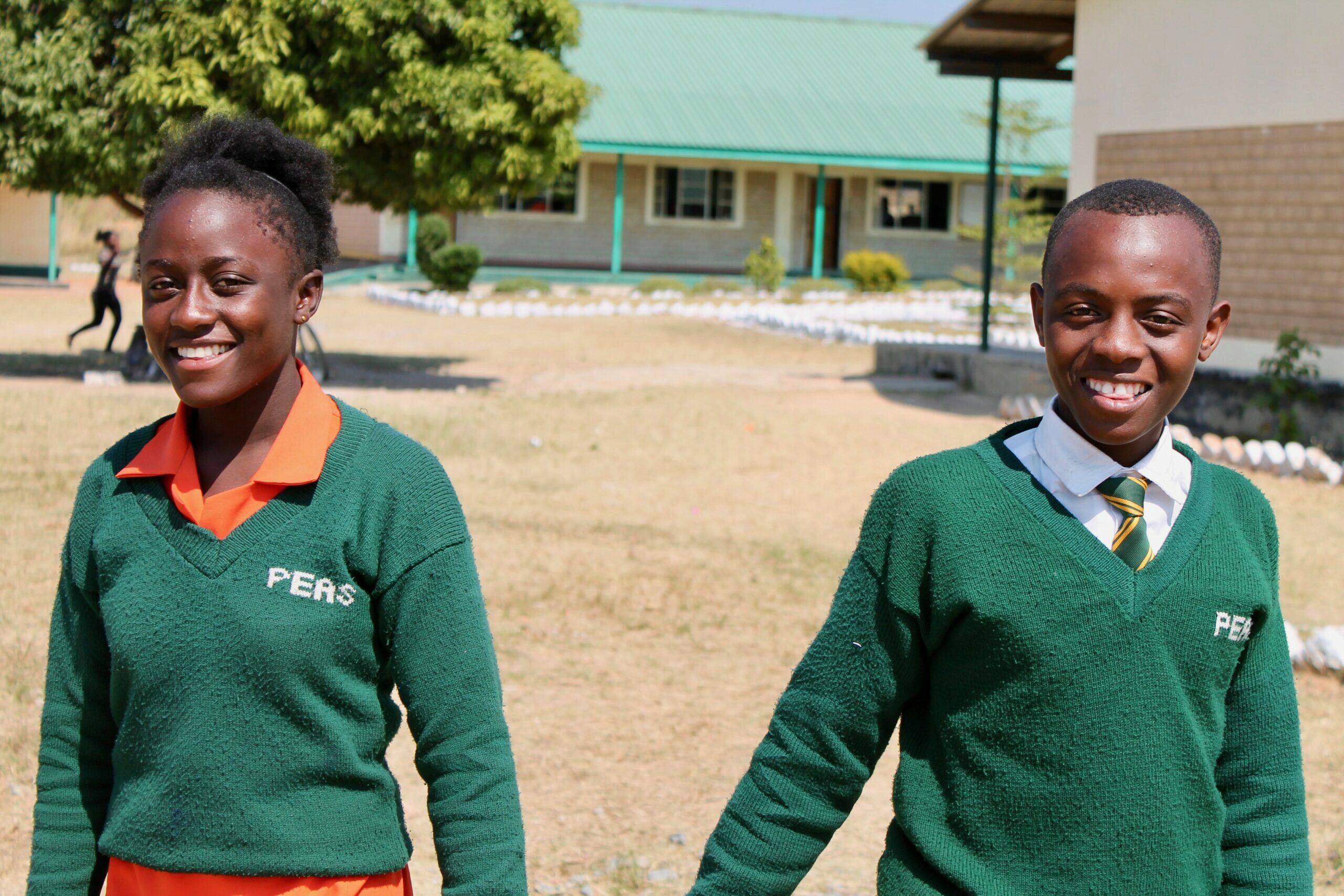 Promoting Equality in African Schools (PEAS) exists to expand access to sustainably delivered, quality secondary education across Africa and works towards a world where all children are able to unlock their full potential. In Africa, there are not enough affordable, quality secondary schools, especially in rural areas. PEAS uses funding to build schools in areas where, each year, hundreds of children complete primary school but have no secondary school available to them.…Read More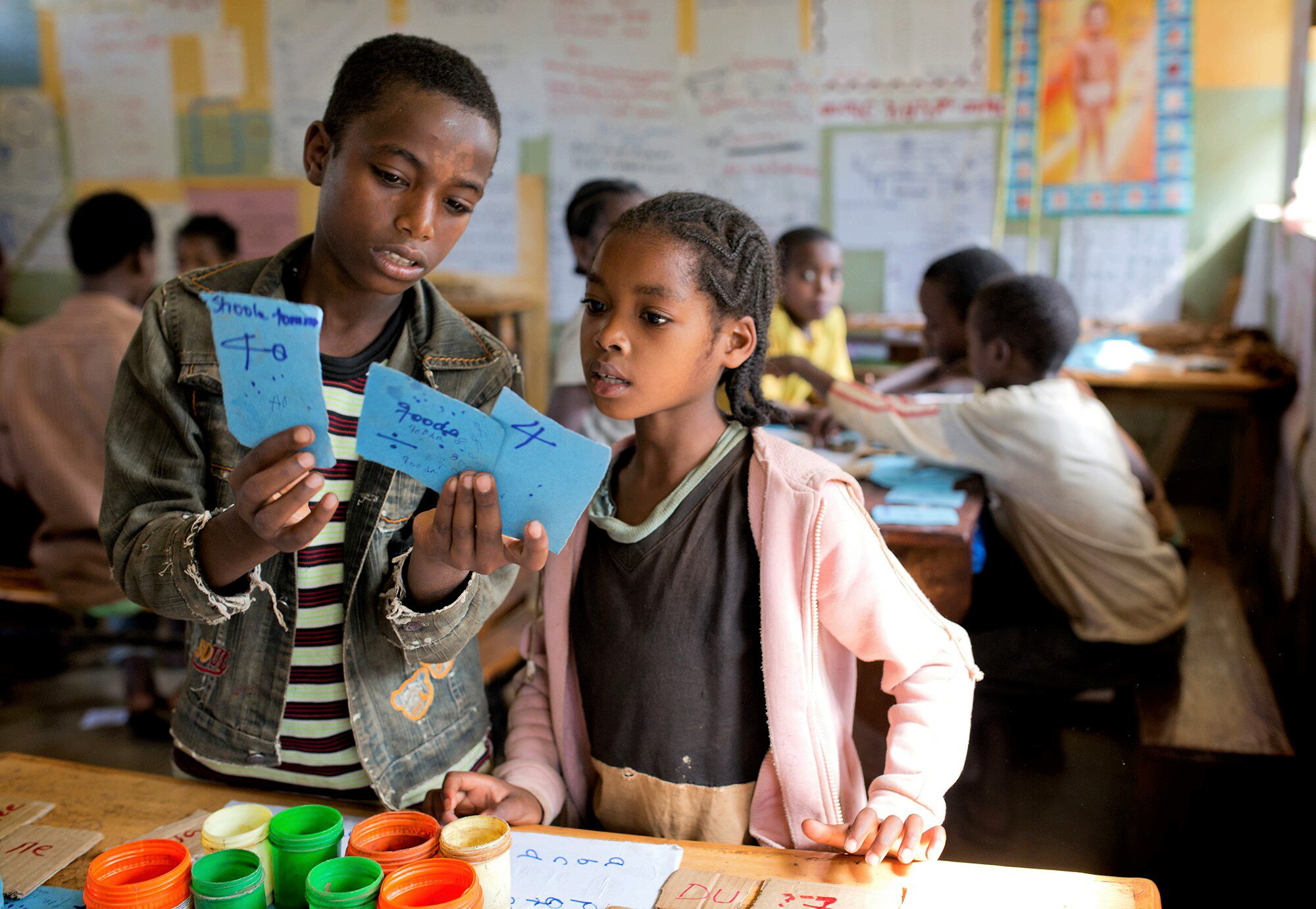 The Luminos Fund provides transformative education programs to thousands of out-of-school children, helping them to catch up to grade level, reintegrate into local schools, and prepare for lifelong learning. Luminos was founded to ensure children everywhere get a chance to experience joyful learning, especially those denied an education by crisis, poverty, and discrimination. Their vision is of a world where no child is ever denied the chance to learn.…Read More