2021 Honoree: PEAS (Promoting African Equality in African Schools)

Promoting Equality in African Schools (PEAS) exists to expand access to sustainably delivered, quality secondary education across Africa and works towards a world where all children are able to unlock their full potential. In Africa, there are not enough affordable, quality secondary schools, especially in rural areas. PEAS uses funding to build schools in areas where, each year, hundreds of children complete primary school but have no secondary school available to them. They empower their school leaders and teachers to deliver great outcomes for students by providing them with ongoing support and mentorship. Overall, PEAS schools consistently outperformed national norms, in terms of both education quality and broadening access. To widen their impact, they proactively share what they've learnt to help others build and run great schools. This includes helping others to adapt their tried-and-tested tools and processes, and meeting with other practitioners to share experiences.

Primary Area of Impact: Education
Geographic Area (Continent): Africa
Geographic Areas (Countries): Uganda, Zambia
Organizational Type: Non-Profit
Mission: To expand access to sustainably delivered, quality secondary education across Africa
Promoting Equality in African Schools (PEAS) exists to expand access to sustainably delivered, quality secondary education across Africa and works towards a world where all children are able to unlock their full potential.
Social Challenge
PEAS exists to expand access to quality secondary education through building and running exemplary secondary schools from which they generate and share best practices to strengthen the wider system. Where they work in Uganda and Zambia there is insufficient supply of secondary education. The secondary schools that do exist generally provide inadequate education quality and exacerbate socio-economic and gender inequalities.
Insufficient supply of secondary education:
Secondary school enrollment is less than 30% in Uganda and 25% in Zambia. There simply aren't enough school places and steady population growth is putting pressure on already over-stretched systems. Over 50% of the Ugandan population is under 15 and the school aged population is set to double between 2010 and 2025 (UNESCO, 2014). In Zambia, there is just 1 secondary school for every 10 primary schools.
Education inequality:
As well as the physical lack of secondary schools there is no free pubic secondary education in Uganda and Zambia. Government spending on education is reducing, meaning that more education costs are shifting to families. As a result, the poorest families are excluded from participation in secondary education.
The situation is worse for girls. Girls experience lower access, higher dropout, and lower transition rates (World Bank, 2019). Lower secondary completion rates are 40% for boys and 36% for girls in Uganda (EMIS 2016). Child marriage, poverty, son preference, perceived low value of girls' education and school violence are all contributing factors.
Poor quality secondary education:
Education quality and learning outcomes are also inadequate. Teacher absenteeism, an overloaded curriculum, under-funding and low teacher pedagogical skill levels and subject knowledge are all factors (DFID-Uganda, 2020). In international PISA tests, only 5% and 2.3% of Zambian students reached the minimum proficiency levels of reading and maths respectively (PISA, 2018). Again, the situation for girls is worse. Unhelpful teaching methodologies, higher absenteeism levels and the greater burden of household chores are all additional challenges experienced by girls which impact their learning.
PEAS owns and operates 32 school. Each school has its own leadership team, Board of Governors and Parents Teacher Association. PEAS has head offices in Uganda, Zambia and the UK. The primary functions of PEAS-Uganda and PEAS-Zambia are to provide oversight and support to the schools and to scale impact through collaboration with local government. The primary functions of PEAS-UK are fundraising; grant management and financial reporting and technical assistance. PEAS-Uganda, PEAS-UK and PEAS-Zambia all have their own senior leadership teams. PEAS has a global senior leadership team called the Global Strategy Team (GST). PEAS GST has representation from PEAS-UK, PEAS-Uganda and PEAS-Zambia. The GST is PEAS' executive team, which sets strategy, makes key organization-wide strategic decisions and is ultimately accountable for delivering strategic goals. PEAS' preference and policy to hire locally applies to their PEAS-Uganda and PEAS-Zambia head offices where staff, including leaders, is Ugandan or Zambian. Globally, PEAS is consolidated as a UK charity, which is accountable to the UK charities commission and has a board of trustees who are non-executive and operate on a voluntary basis. PEAS has strong professional and leadership development programs running across schools and head offices. At the school level, staff members have their own continuous professional development program and school leaders and aspiring school leaders join the PEAS School Leadership Development Program. Some of PEAS best school leaders now work in school support roles at head office.
PEAS has 3 pillars of impact: equitable Access, Quality and Sustainability (A,Q,S). Since inception they have been laser-focused on making progress against these 3 pillars, which have been the basis of PEAS' successive organizational strategies. In broad terms, the pillars represent expanding access to children who would otherwise be excluded from secondary education; providing quality education which enables children to lead a fulfilling and socially responsible life; and ensuring that PEAS work is locally led, financially sustainable and delivered in a cost efficient manner. School leaders, country offices and the senior management team all have Key Performance Indicators (KPIs) which relate to A,Q,S. These form the basis of reporting at all levels and locations from the global board to individual school Parents Teacher Association (PTA) meetings. PEAS has an innovative school information management dashboard which tracks individual school performance against a set of 16 KPIs relating to A,Q,S each term. Alongside termly dashboard tracking PEAS schools are inspected and audited each year. Given limited government oversight or capacity to regulate effectively, the inspections and audits are carried out by PEAS' internal quality assurance teams. External validation of PEAS impact is a necessary requirement given their ambition to share best practices beyond their own school network.
There are many education-focused NGOs which improve education access and/or quality. Generally, these programs are time-bound and focus on one aspect of the challenge. PEAS provides a complete package, tackling the myriad challenges students face accessing a quality secondary education. The financial sustainability of the schools (which are essentially self-sustainable social-enterprises) ensures that the schools provide access to quality, inclusive education for the long-term, far longer than a typical, finite, NGO-run program. PEAS' model is centered on a commitment to financial sustainability so that PEAS schools can be locally led and run independently of international aid. More excitingly, PEAS and the government of Zambia are piloting a groundbreaking public-private-partnership. Together they are scaling a PEAS network of schools under a pioneering financing model to create Zambia's first free-at-the-point-of-use secondary schools.
PEAS practical experience running successful secondary school networks, external evaluations and their Keeping Children Safe accreditation gives them evidence and confidence to share their best practices. PEAS' mission is to expand equitable access to education across Africa. They have replicated their school operating model and best practices across 28 schools in 21 districts in Uganda operating in communities with different ethnic backgrounds and in 4 schools across 2 regions in Zambia. PEAS fastest route to scale is through the public education system. Since 2018, they have been working in partnership with Uganda's Ministry of Education and Sport and Directorate of Education Standards to roll out Inspect & Improve whereby PEAS is delivering our innovative school inspection/improvement process across 50 under-performing government schools in Uganda – drawing on lessons from PEAS' model of support across their network and incorporates local government priorities in the co-design of the program. In Zambia, the Ministry of General Education is keen to extend their innovative partnership following a visit to PEAS schools by representatives from the Permanent Secretary's Office showcasing PEAS approach to child protection, financial management, enrolment and inclusive pedagogy. PEAS has also shared lessons learned with the government and other non-state providers and education funders.
Top 100 Global Social Enabler, The Social Enabler Programme, 2017
PEAS schools admit 1.5x as many of the poorest students as do government schools in Uganda and serve more disadvantaged communities
Girls make up 55% of PEAS students in Zambia and 51% in Uganda, improving gender equity in education
PEAS students in Uganda start school behind and make faster learning progress than their peers in other school types
 PEAS schools are more cost-effective, spending significantly less per child in delivering education than government schools in Uganda
23 out of 28 PEAS schools in Uganda are already sustainable and cover their own operating costs every year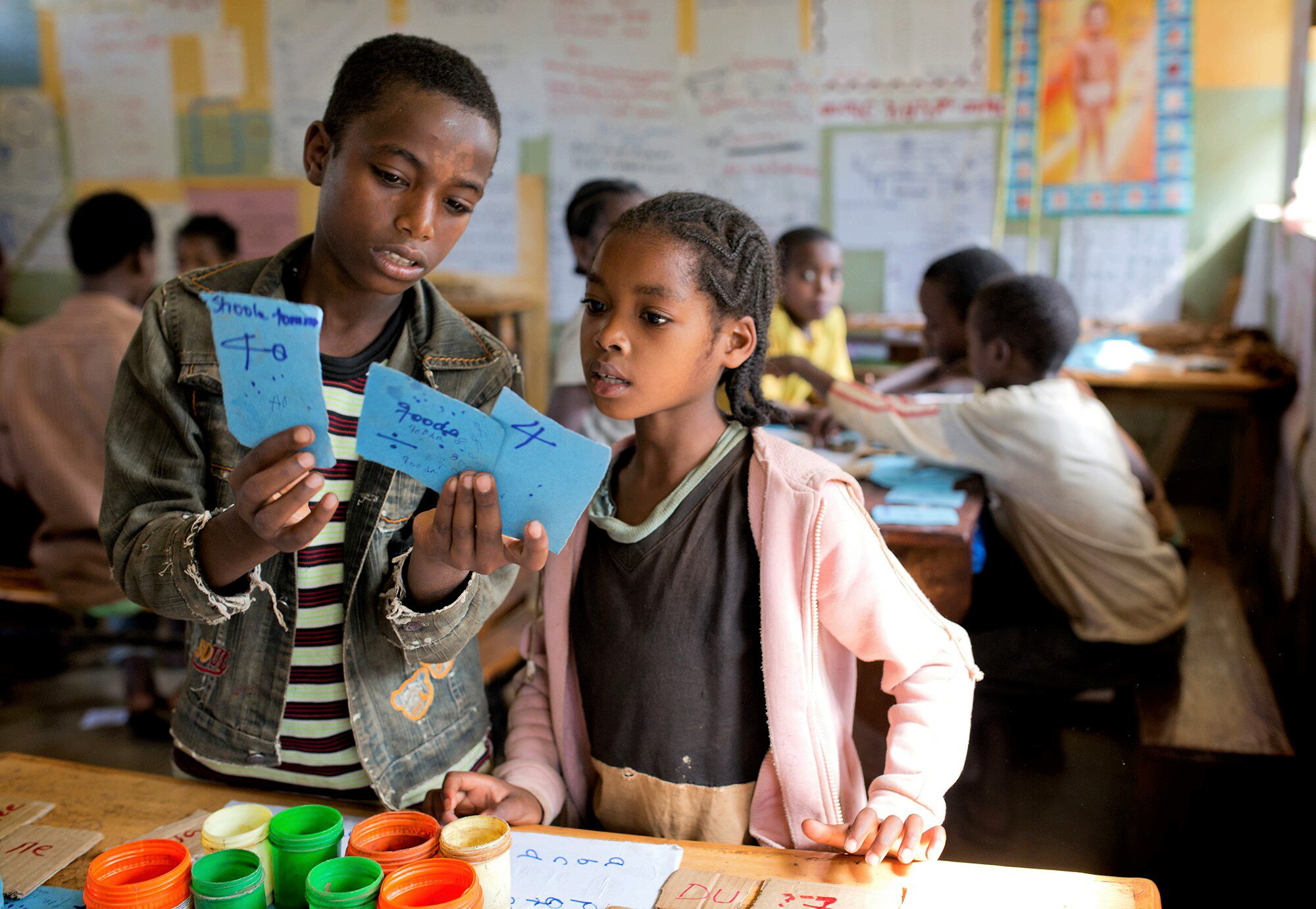 The Luminos Fund provides transformative education programs to thousands of out-of-school children, helping them to catch up to grade level, reintegrate into local schools, and prepare for lifelong learning. Luminos was founded to ensure children everywhere get a chance to experience joyful learning, especially those denied an education by crisis, poverty, and discrimination. Their vision is of a world where no child is ever denied the chance to learn.…Read More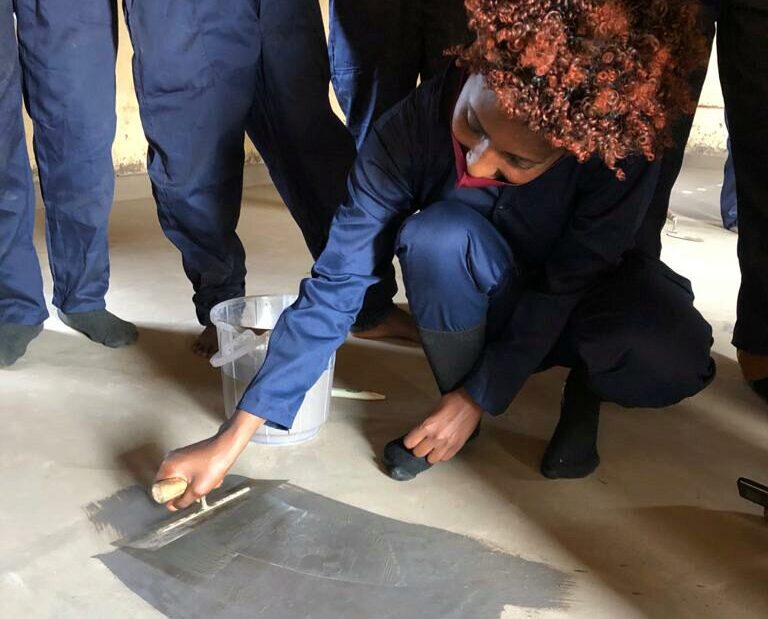 EarthEnable offers rural families affordable, green solutions to the unsanitary homes which continually jeopardize their health. Their model is centered around leveraging the demand for sanitary housing already present in local villages and the knowledge of earthen solutions amongst local construction workers. By using a micro-franchise business model, they empower local masons to become entrepreneurs who offer affordable housing solutions to their community. …Read More