2021 Honoree: The Luminos Fund

The Luminos Fund provides transformative education programs to thousands of out-of-school children, helping them to catch up to grade level, reintegrate into local schools, and prepare for lifelong learning. Luminos was founded to ensure children everywhere get a chance to experience joyful learning, especially those denied an education by crisis, poverty, and discrimination. Their vision is of a world where no child is ever denied the chance to learn. Luminos currently operate classrooms in Ethiopia, Lebanon, and Liberia where students live in very challenging circumstances. Many are the first in their family to receive an education. Their Second Chance initiative, an accelerated learning program for out-of-school children, is one of the world's leading innovations in K-12 education. In just ten months, they teach students to read and do math – to learn how to learn – through a joyful, activity-based curriculum.

Primary Area of Impact: Education and Gender Equality
Geographic Area (Continent): Africa
Geographic Areas (Countries): Ethiopia, Lebanon, Liberia
Organizational Type: Non-Profit
Mission: The Luminos Fund believes that no child should be denied the chance to learn.
Luminos was founded to ensure children everywhere get a chance to experience joyful learning, especially those denied an education by crisis, poverty, and discrimination.
Social Challenge
In the first decade of this century, the global community made real progress against the goal of achieving universal primary education. In the ten years following the Millennium Development Goals, the number of children missing out on primary school around the world was reduced by a whopping 40%. Since that time however, UNESCO data indicates that the number of out-of-school children has stagnated. Even before the COVID-19 crisis, at a steady state, there were 263 million children and youth not in school. The situation was and is most acute in Sub-Saharan Africa, where 93 million young children are denied the chance to learn in a regular year, and 15 million children will never set foot in a classroom. Even prior to the current crisis, 1 in 5 primary-school-aged African children are out of school. Luminos has elected to work in the countries most acutely affected by lost learning: Ethiopia has one of the highest numbers of out-of-school children in Africa (2.3 million missing out on primary school), Liberia has one of the highest ratios of out-of-school children in the world (60%), and Lebanon is host to the most refugees per capita (including 1.5 million Syrian refugees). Without targeted, innovative education interventions to reach the most vulnerable, children in their target countries and across the Global South will be forever denied the chance to fulfill their human potential.
A global team of international education professionals, most of whom began their careers in top tier private firms, leads the Luminos Fund. Caitlin Baron is the founding CEO of Luminos. Mubuso Zamchiya serves as Luminos' Managing Director. Nikita Khosla is Senior Director of Programs and oversees program curriculum, pedagogy, and delivery, working in close collaboration with governments and their local implementing partners. All three leaders have backgrounds that reflect the core values of the organization– the importance of global leadership, deep on-the-ground education experience, and broad-based management skills. Team members are evaluated twice a year through a comprehensive reflection process together with their manager. The CEO is evaluated through an anonymous 360 process administered by the Board of Directors. Comprehensive, honest feedback is a core value at Luminos and a central part of their culture of active problem solving and continuous improvement. Day-to-day responsibility for the front-line field operations falls to a network of experienced implementing partners with demonstrated capacity to deliver effective education programs. Luminos in-country staff oversee Second Chance program delivery and manage, monitor, and support each implementing partner. Their board comprises a mix of funders and international education specialists with a diverse array of backgrounds and plays an active governance role, approving an annual strategic plan every December and meeting three to more times a year to monitor progress against annual goals.
At Luminos, they are laser-focused on measuring their impact. Their robust system of internal program monitoring, supported by local partners, enables rapid feedback loops and program iteration in real-time. This allows them to constantly update their approach to ensure that they are meeting the learning needs of students. Their two core metrics are to ensure at least 90% of the children who start their program transition back to public school, and to have program graduates reading at grade level. They rely on extensive both internal and external evaluation. Elements of their internal M&E methodology include: (i) formative and summative assessment; (ii) weekly classroom monitoring and support visits; (iii) robust data collection across key indicators; (iv) implementation and use of a multi-country data dashboard; (v) rapid feedback loops and iteration; and (vi) ongoing M&E capacity building with local partners. They train teachers to conduct weekly assessments of the number of words per minute that each child can read. External evaluation, conducted by both global universities and local teams, is a fundamental part of our model. Their ability to know how Second Chance compares to existing approaches enables us to scale a model that works. They use gold standard research instruments, including Early Grade Reading Assessment (EGRA) and Early Grade Mathematics Assessment (EGMA) as developed by USAID.
Luminos was founded on a core belief in the power learning to unlock the light in every child. Over the years, the Luminos Second Chance program has been piloted, tested, refined, and scaled in the geographies they serve, marrying the best of global research in learning science together with local creativity for a model which is four parts method and one part magic. Their program is built on the two fundamental beliefs that children everywhere learn best when they are happy, and that children need to see themselves in the curriculum in order to become successful students. They call this Joyful Learning. Use of local languages and local songs, dances, and stories in teaching and learning ensures that children build strong cognitive, creative, social, emotional, and physical skills, without compromising each learner's individual and cultural sense of identity and being. They work with high potential, minimally trained young people to deliver their program. Being taught by teachers from their own community provides their students with natural role models. Their team designs the curriculum and pedagogy, selects local implementers, trains teachers and monitors and evaluates the work. They provide one intensive year, in which children receive more the four times the reading instruction of a typical school year. This short, intense burst enables children to transition back to mainstream school quickly, minimizing the need for ongoing philanthropic support.
The Luminos Fund has deep experience sharing their lessons learned with the sector, as well as scaling and replicating their work. This has been a priority in theirr mission since Day 1, as they work to ensure that no child is ever denied an education.  Luminos has helped 136,502 children unlock the light of learning in their lives by giving them a second chance at education, while scaling and customizing our innovative work from Ethiopia to Liberia and Lebanon. They consider of all their work "open source" and are laser-focused on maximizing impact. All their trainings are open door: outside NGOs and government officials are welcome to participate– and they do. While data demonstrates that Second Chance is transformational for students, the initiative is also a valuable, transferable asset for governments seeking to weave innovation into the fabric of their education system. As such, they work closely with governments and local NGOs to share their curriculum, lesson plans, and best practices to support capacity-building and the adoption or integration of Second Chance education to reach more children. Luminos is an active advocate for children's learning and opportunity. They host and participate in convenings and engagements that bring global education leaders, experts, and funders together to collaborate, discover, and co-create solutions that will advance the world's progress toward quality education.
Since its launch, Luminos has expanded from Ethiopia to Liberia and Lebanon.
Helped 152,051 children experience joyful learning
4,799 Second Chance Classrooms
90% of children have advanced into their local public schools
5,622 learning facilitators trained
46% of students are female
277, 363 indirect beneficiaries
14,242 trained teachers in linked government schools
75% of graduates are still in mainstream education after 12 months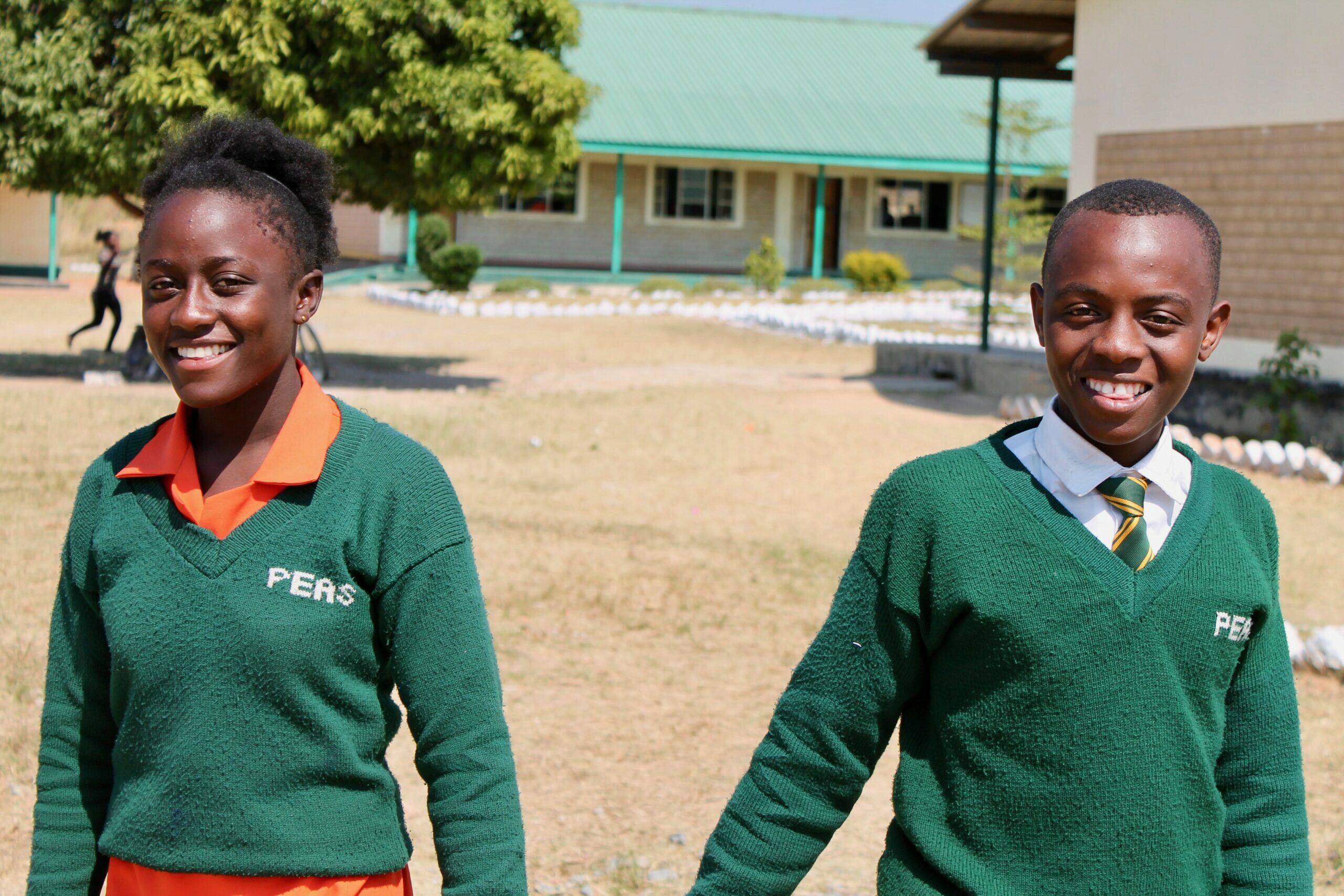 Promoting Equality in African Schools (PEAS) exists to expand access to sustainably delivered, quality secondary education across Africa and works towards a world where all children are able to unlock their full potential. In Africa, there are not enough affordable, quality secondary schools, especially in rural areas. PEAS uses funding to build schools in areas where, each year, hundreds of children complete primary school but have no secondary school available to them.…Read More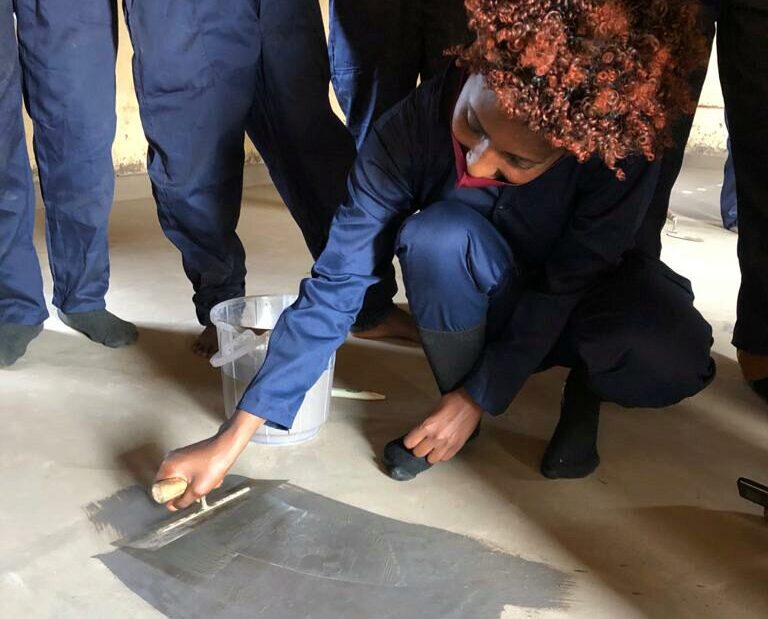 EarthEnable offers rural families affordable, green solutions to the unsanitary homes which continually jeopardize their health. Their model is centered around leveraging the demand for sanitary housing already present in local villages and the knowledge of earthen solutions amongst local construction workers. By using a micro-franchise business model, they empower local masons to become entrepreneurs who offer affordable housing solutions to their community. …Read More