.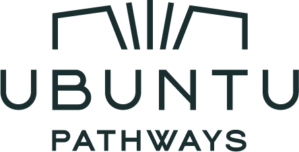 Primary Area of Impact: Education
Geographic Areas: South Africa
Year Founded: 1999
Overview
Ubuntu Pathways (formerly Ubuntu Education Fund) breaks the cycle of poverty by providing South Africa's most vulnerable children with what all children deserve––everything, every day. Based out of their state-of-the-art headquarters in Port Elizabeth's townships, Ubuntu provides an integrated support system of health, education, and social support, from cradle to career. Ubuntu has redefined mainstream development models by focusing on the depth rather than breadth of their impact on a community of 400,000. Their innovative approach has created a blueprint for community transformation around the world, highlighting the difference between merely touching a life and fundamentally changing it.
Social Challenge
South Africa is one of the world's most unequal countries. Abject poverty is pervasive, and a widening gap between the rich and poor permeates society. With over 7 million people living with HIV, the country has the biggest HIV epidemic in the world. In the townships of Port Elizabeth, entrenched disparities amplify even further. These underdeveloped settlements—an enduring reminder of apartheid's systemic segregation—are home to some of the most impoverished communities in the world. The region has the highest infant mortality rate in South Africa. An estimated 78% of children live in poverty, 40% of students do not graduate from high school, and youth unemployment hovers as high as 80%. Due to the absence of opportunities, families face deep-rooted barriers to healthy and stable lives, but Ubuntu has professionalized a grassroots service delivery model that places communities on a pathway out of poverty. Shifting away from traditional development approaches that focus on one-off interventions, Ubuntu implements an integrated, long-term strategy to sustainably break the cycle of poverty. The Ubuntu Model, their revolutionary theory of change, encompasses four guiding tenets:
Cradle to Career: Commit to a lifetime of change

Impact through Depth: Focus on lives transformed, not lives touched

For the Community. By the Community: Trust those closest to the problem to create the solution

Built to Last: Invest in an institution that will stand the test of time.

Accomplishments
Since its inception in 1999, Ubuntu has grown into a thriving community institution in the heart of Port Elizabeth's townships as well as a global model for poverty alleviation, garnering recognition from the likes of the World Economic Forum and the Aspen Institute. The Ubuntu Centre, their 24,000 square-feet state-of-the-art health and education facility houses everything children need to thrive: a pediatric clinic, an on-site pharmacy, a community theater, the region's first early education center, computer labs, a vocational training hub, age-appropriate classrooms, and a counseling wing.
After just four years of joining Ubuntu, 82% of their clients are on-track toward stable health and employment.
Every $1 invested in an Ubuntu child yields a real lifetime earnings increase of $8.70.
In a region where 1 out of 3 pregnant mothers is HIV-positive, 100% of HIV-positive expectant mothers at Ubuntu give birth to healthy, virus-free babies.
HIV-positive clients at Ubuntu's clinic adhere to their treatment plans at a rate of 91%, compared to that of 57% in the townships.
Annually, Ubuntu serves more than 400 clients with life-saving HIV treatment and support and delivers over 12,000 health services and over 2,000 psychosocial interventions.
Each year, Ubuntu provides up to 400 hours of world-class early education, ensuring 100% of their toddlers graduate prepared for primary school
Ubuntu's scholars have an average matric pass rate of 90%, qualifying them to attend university, compared to the 37% pass rate in the Eastern Cape.
68% of out-of-school youth secure rewarding employment through Ubuntu's Job Skills Training program and an opportunity pipeline that includes top corporate recruiting partners in the area.
95% of Ubuntu's staff comes from the communities they serve and 80% of their management positions are filled by African women.