2015 Winner: Riders For Health
Riders for Health's mission is to make the 'last mile' the most important mile in health care delivery: creating, showing and sharing the solutions for achieving truly equitable health care. Their teams currently manage over 1,300 vehicles for health care delivery in the Gambia, Kenya, Lesotho, Malawi, Nigeria, Zambia and Zimbabwe. Whilst each country is at a different stage of development, their activities can be divided into three distinct areas: mobilizing outreach health care, emergency referrals and trekking vehicles, and courier systems and logistics.

Primary Area of Impact: Healthcare
Geographic Areas (Continent): Africa
Geographic Areas (Countries): Gambia, Lesotho, Liberia, Malawi, Nigeria
Mission: To ensure reliable transport is available for healthcare services
Riders for Health specializes in supplying, managing and maintaining vehicles for health-focused organizations in African countries.
Social Challenge
Riders for Health is a social enterprise established 25 years ago to address one of the greatest challenges facing health workers in sub-Saharan Africa: a lack of reliable transport preventing health care from reaching remote communities. They manage transport in harsh conditions with little infrastructure, connecting vital health care with rural areas hitherto unreachable except on foot. The key barriers are infrastructure and population distribution. Transportation infrastructure in sub-Saharan Africa is non-existent in places; rural Africa has just 34% road access and those roads that do exist are generally in poor condition. Population distribution is equally problematic – 40-60% of people in developing countries live more than eight kilometers away from a health facility, while 528 million in sub-Saharan Africa live rurally. These contextual challenges represent a barrier to health care that can be the difference between life and death. Millions are spent every year on drugs and technologies for Africa, but a crucial factor is neglected: ensuring their reliable delivery. Health vehicles are abandoned in various states of disrepair, often needing just a single, inexpensive part to get them moving again. Without transportation, and its regular, planned maintenance, a huge portion of the millions poured into health care in Africa is, simply, wasted. Once transport and maintenance become a visible part of health systems, connecting hospitals and health centers to communities, investment across the board is maximized. Without the risk that interventions will not reach where they are supposed to, organizations across development will benefit.
Riders has a strong leadership development culture which is embedded in its growth model that has been applied since its founding just over 30 years ago. Initially, Riders country operations ran with nationals in all leadership and operations management positions. The level of ownership and accountability that has resulted from this arrangement is indescribable. They shifted their model in February 2016 when the country programs became independent to the previous headquarters in the UK, growing and thriving on their own accord. Respective country leaders were able to maintain key partnerships, create new strategic partnerships, maintain order and staff confidence in the organization and transition some partnerships that were previously held by Riders UK but had continued relevance for the work in Africa. Leaders of country programs (Country Director) are members of Riders Management Council (MC). This is the highest decision-making body and regulator for all Riders' programs, and is responsible for policies, standards and procedures, to ensure uniformity and consistency throughout the programs.
Riders for Health operations have continued to grow in depth and breadth since the Lipman Family Prize in 2015. This has led to a significant increase in the social impact achieved by our country operations. Despite the ceasing of 2 country operations (Zambia and Zimbabwe), and scale down in Kenya, the overall performance of the organization in terms social impact has greatly increased. Riders operations in The Gambia and Lesotho are heavily supported by government through subvention. They collect a lot of data on access to health services as facilitated by their services. There are a range of annual and other reports by government and donors that recognize the critical role of Riders managed vehicles and health logistics services in health care provision in the countries where we have operations.
Riders has a strong culture of collaboration within and outside the organization. This is evident through the cross program collaboration that has enabled the development of tailored programs for different countries through learning from what others are doing. Teams are created depending on the need and expertise, to support new developments in other Riders countries. Riders also works closely with other organizations. Through the training of drivers and riders for Ministries of Health and other partner organization, Riders has been able to share the tenets of vehicle management and the lowest levels of vehicle management just as they have done the same at the highest levels as they lobby for managed transport. For a long time, Riders operated a vehicle management academy in Zimbabwe which made information on vehicle management available to other organization at a small fee. The same tools and modules were used for training their own staff. All other Riders operations have replicated this service in a form suitable to their context. In recent years, their different country programs have hosted visitors from other countries who were interested in learning more about what they do and how they do it. These governments may decide to set up their own systems or invite Riders to set up and operate the systems.
Riders intends to further grow its impact through expansion of the service to countries/territories that are still struggling with the problems whose solutions they have already found. Riders will continue to grow through opening local organizations that are strongly affiliated with the other country operations and operate under the name of Riders for Health. Only The Gambia Riders program currently operates a fully comprehensive program managing all MoH vehicles. All other Riders country programs are seeking to diversify service offerings toward a version of The Gambia program. The Gambia program on the other hand, is seeking to enter into partnerships beyond Ministry of Health where transport management services are also required and to improve service quality. They are also looking at innovating within the health and transport space while remaining true to their mission of getting health care to everyone everywhere. Some of the new activities that they are doing in response to the demand on the ground and for sustainability's sake include, reverse logistics (medical waste management), transporting blood for transfusion, vaccine transportation, road safety activities with Ministries of Transport. Riders is also open to providing guidance and support to Ministries of Health that intend to manage their logistics and transport for better health through the use Riders solutions.
2002 World Bank Development Marketplace Winner
2002 The Nedlloyd Worldaware Award for infrastructure
2002 National Lottery funding
2004 Invited to join the Schwab Foundation
2004 Best Business Leader, Sage Business Awards
2005 Best Practices in Global Health, Global Health Council
2006 Paul Harris Fellowship, CEO Andrea Coleman
2006 Ernst & Young Entrepreneur of the Year Award
2006 Tech Museum Award, The Tech Museum of Innovation
2006 Skoll Foundation Award for Social Entrepreneurship for Social Entrepreneurship
2009 Social Enterprise Category, Third Sector Awards
2011 International Health Promotion Awards, 3rd place
2012 Best Transport Achievement Award, Fleet Forum
2013 Barclays Woman of the Year, CEO Andrea Coleman
2013 Big Impact Award, Third Sector Excellence Awards
2013 The Resolve Award, Aspen Institute's Global Leader's Council for Reproductive Health
2013 Top 100 NGOs, The Global Journal
Since 2016, Riders for Health have accomplished

In Malawi, Riders ensures the quality laboratory testing services are available to all ~17 million Malawians regardless of their location in Malawi
In Lesotho, through ST program, 191 (was 159 in 2015) health centers out of 216 are visited twice weekly with sample collection and delivery of results (reaching 88% of health centers in Lesotho and all 18 (100%) hospitals.
In Nigeria, since 2015, Riders have distributed malaria and HIV drugs in over 72,000 visits to health facilities and over 104,000 visits for mosquito nets across 30 states, reaching approximately 15 million people.
From March 2018 to October 2019, Riders' Sample Transport Couriers made 79,288 visits covering 1,516 health facilities delivering 962,094 samples and results enabling about 676,396 people to know their HIV and TB status.
In the Gambia, since the signing of the vehicle leasing agreement, known as Transport Asset Management (TAM), the MoH of The Gambia has been expanding health facilities and coverage from 47 public health facilities, 492 villages with Primary Health Care (PHC) and 69 Key Villages with Nurses supervising the PHC villages in 2008 to to 58 public health facilities (23% increase), 747 villages with PHC facilities (52% increase) and 102 key villages with community health nurses supervising the PHC villages (48% increase). leaves. To date, Riders operations in The Gambia and Lesotho are heavily supported by government through subvention.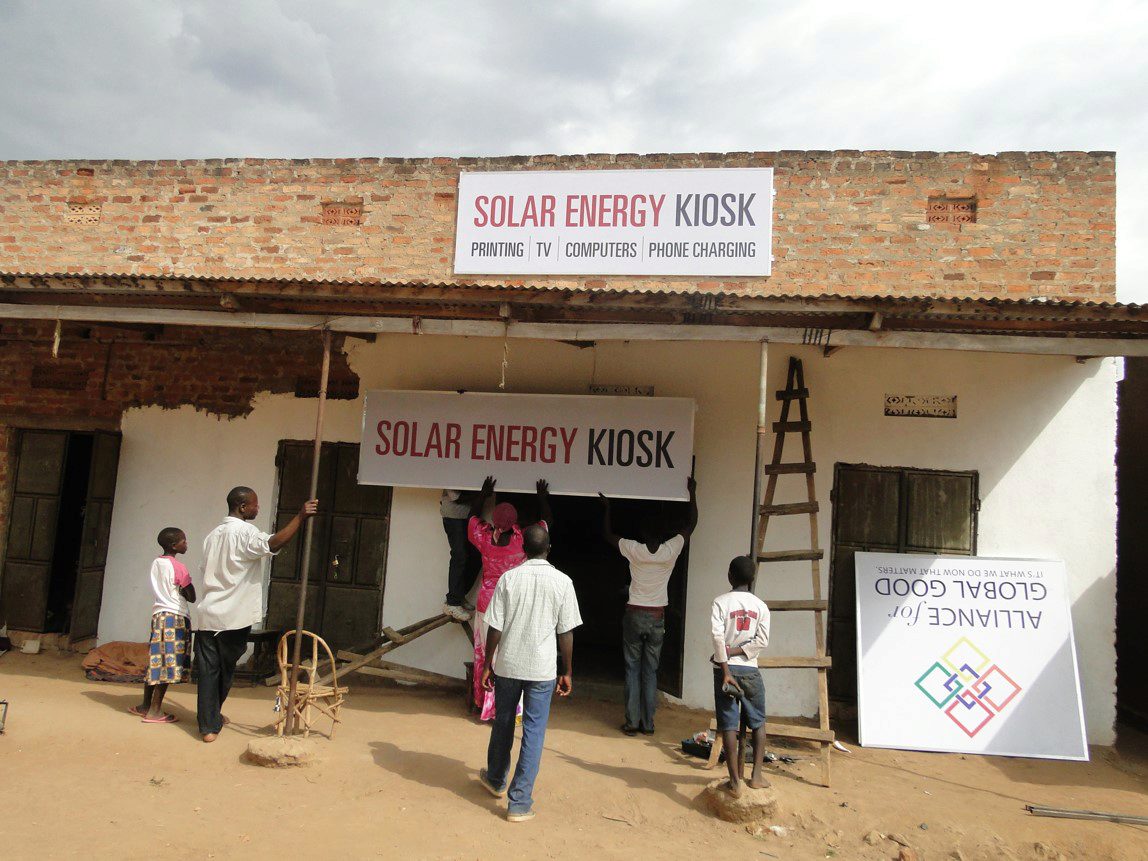 Innovation: Africa is an organization bringing Israeli innovation to African villages by engaging in top-quality, sustainable, scalable, and renewable infrastructure projects in sub-Saharan Africa.…Read More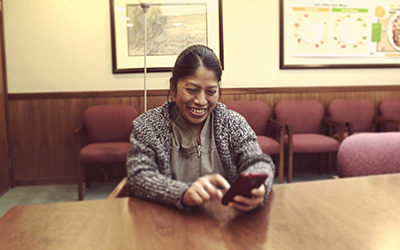 CareMessage is a social enterprise that empowers healthcare organizations with mobile technologies to improve health literacy and self-health management.…Read More