2015 Winner: CareMessage
CareMessage leverages technology to bridge the needs of safety net organizations and underserved populations. They address the healthcare crisis in the United States by implementing their HIPAA-compliant platform for healthcare providers nationwide. CareMessage's mobile service reminds patients of upcoming appointments, provides referrals to specialists and preventative screenings, and delivers curated educational content to help patients manage long-term disease. This technology helps over 350 clinics and other social safety net organizations communicate with millions of patients across 43 states in the U.S. CareMessage's patent-pending 'smart' software enables resource-constrained providers to empower patients struggling with chronic diseases to improve their health through better disease self-management.

*2020 Beacon Award Winner*
Primary Area of Impact: Healthcare, Poverty Alleviation
Geographic Area (Continent): North America
Geographic Area (Country): United States
Organizational Type: Non-Profit
Mission: CareMessage's mission is to leverage technology to help safety net organizations fulfill the essential needs of underserved populations.
Healthcare providers with limited resources are struggling to serve the increasing numbers of patients with low to modest incomes population.
Social Challenge
Low health literacy and poor disease self-management are stronger predictors of a person's health than age, income, employment status, education level, and race. Research shows that poor health literacy results in a diminished ability to access the health care system, understand recommended treatments, and follow the instructions of providers. This not only decreases wellness but is very costly to the healthcare system, with an estimated cost of $993/patient/year in additional healthcare costs.
Being low-income is a significant predictor of low health literacy and poor self-management skills, with patients below the poverty level constituting 43% of the health illiterate and a majority of the poorly managed. With the implementation of the state and federal exchanges and the expansion of Medicaid, there is an ongoing influx of individuals into the healthcare ecosystem. Amidst this expansion, healthcare providers with limited resources are struggling to serve the increasing numbers of patients with low to modest income populations. Innovative approaches to facilitate health care delivery and promote self-management are necessary.
CareMessage is a leading expert on patient engagement strategies, especially for low-income and uninsured communities, and helps over 350 Federally Qualified Health Centers (FQHCs), Free Clinics, and other safety net organizations nationwide meet clinical and operational business goals. Clinics who use CareMessage's platform see improvements in staff efficiency, clinical quality measures and reimbursements, reductions in no shows, and an overall increase in patient satisfaction. Despite the wealth of literature that supports the use of mobile messaging in healthcare, existing studies have been conducted without any discrimination for socioeconomic status. CareMessage is contributing actively to research on the effectiveness of mobile based interventions for low-income underserved populations and those struggling with chronic diseases.
CareMessage evaluates and measures their impact according to:
Scale – Number of patients reached per year
Savings – Dollars in savings per patient/year
Engagement – Percent of messages sent via CareMessage which receive a response
Retention – Percent of patients that complete the CareMessage program
Education and Satisfaction – Percent of patients that report CareMessage enabled them to make critical health decisions
Efficiency – Percent average efficiency increase for providers
As a technology nonprofit, CareMessage is in a unique position to directly measure and analyze their impact. Its platform seamlessly collects key data related to patient outcomes and healthcare organizational efficiency. Using this data, they can refine their programmatic material to improve efficacy and provide their partner organizations with analytics that help them estimate their overall savings resulting from using CareMessage and provide better care.
CareMessage is the only patient activation or patient engagement tool that has had published research on improvements in clinical outcomes, conducted by independent academic medical centers. The decision to target low-income patients by using mobile texting is innovative because it reaches them using a method that is ubiquitous among the clientele. CareMessage sees their focus on quality of care as a differentiator. Their technology creates an interactive, personalized experience by incorporating branching logic, natural language processing, and machine learning technologies, tailored to specific cultures. Furthermore, unlike similar for-profit services, CareMessage specializes in health education, with an intense focus on chronic diseases among the underserved community. They are the only tech provider serving free clinics for a nominal fee. In 2020, CareMessage recognized the increased need for telehealth services and launched CMLight, a COVID-19 specific version of CareMessage offered at no cost through targeted philanthropic support.
CareMessage has developed a scalable infrastructure that can message patient populations as small as 1,000 to over 200,000. With the CareMessage technology, each patient experience is uniquely tailored to their previous responses to questions, changes in clinical metrics, and social determinants of health. The overall outcome of this technology is a communication experience that catalyzes real behavior change tailored to the social and environmental circumstances of each patient. This enables CareMessage to move beyond the current 'one patient, one disease' paradigm, and create an integrated disease management strategy that recognizes that their target population often faces multiple co-morbid conditions, especially mental health disorders.
Additionally, CareMessage's unique business model that expands their base of paying customers may serve as an example for other organizations. CareMessage believes that their business model could represent "a new breed" of nonprofit that incorporates the best aspects of the for-profit sector with the mission-driven focus of the nonprofit sector. By combining an innovative business model and cutting-edge technology product, CareMessage helps others in the health sector by creating value for all parties — the provider, the payer and the patient.
Co-Founder Cecilia Corral featured in Forbes' list of Five Tech Nonprofit Entrepreneurs Who Made a Big Impact in 2021, 2022
Lipman Family Prize Beacon Award Winner, 2020
GLG Social Impact Fellows, 2020
Draper Richards Kaplan Foundation Fellow, 2014
Y Combinator, 2014
Echoing Green Fellow, 2013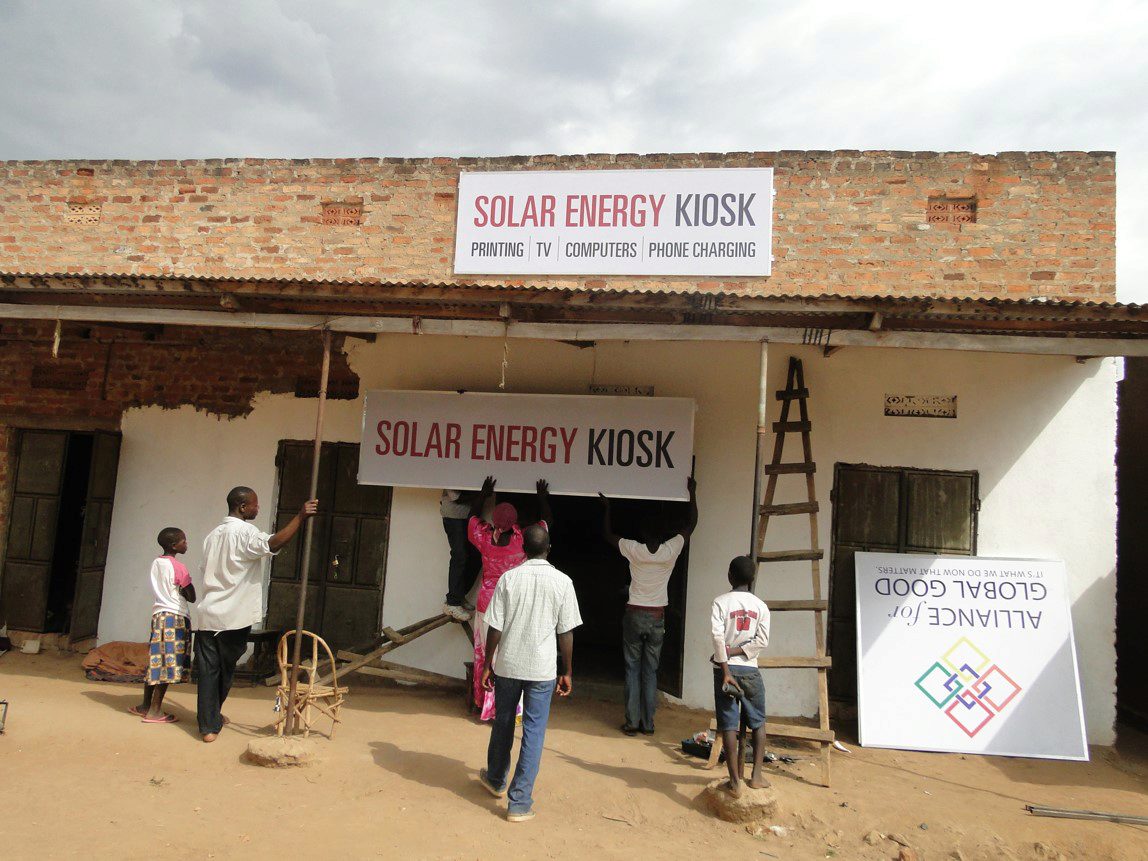 Innovation: Africa is an organization bringing Israeli innovation to African villages by engaging in top-quality, sustainable, scalable, and renewable infrastructure projects in sub-Saharan Africa.…Read More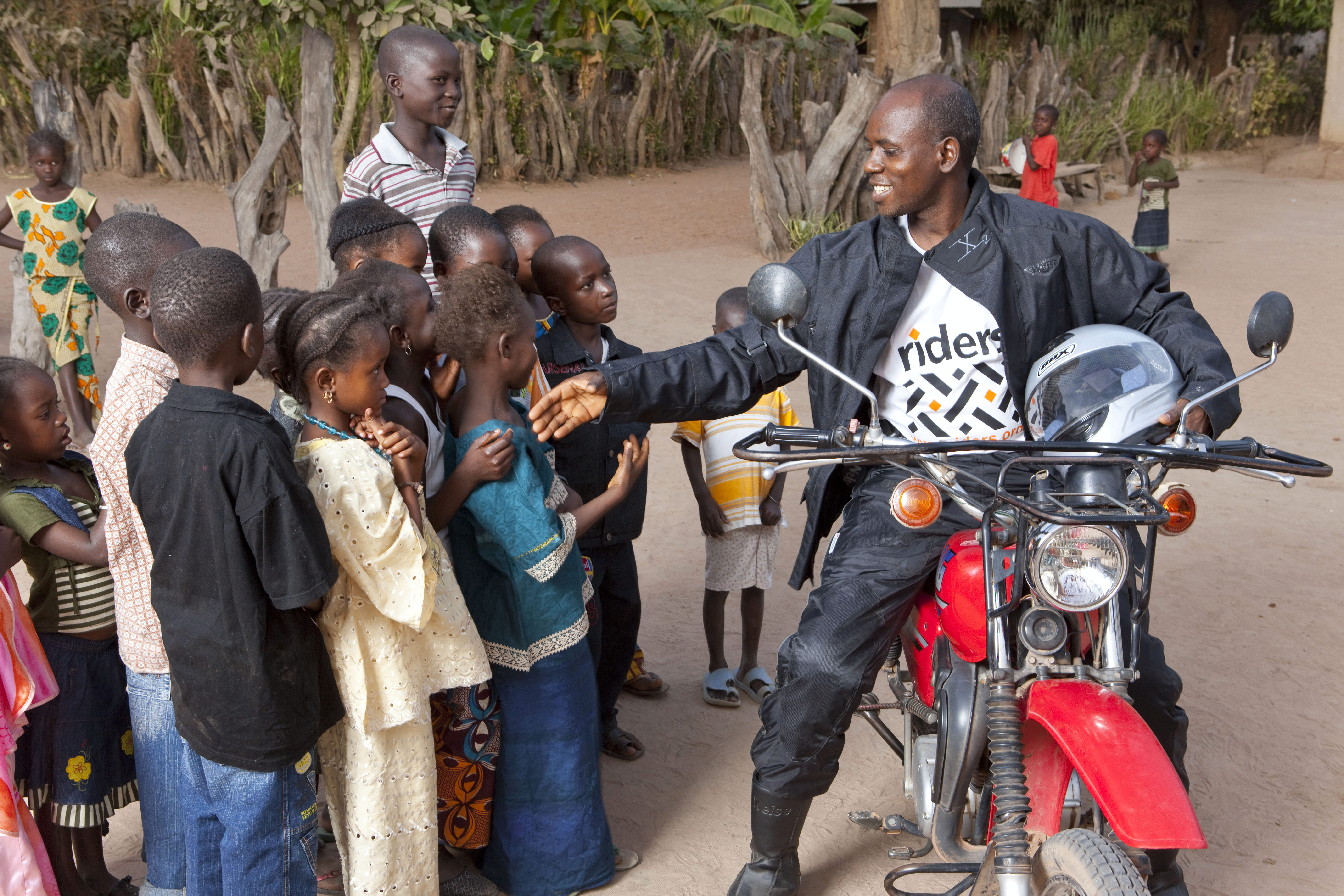 Riders for Health enables public health care services to reach rural communities in Sub-Saharan Africa predictably, reliably and cost-effectively.…Read More