2014 Grand Prize Winner: Breakthrough
Breakthrough is a global human rights organization driving the cultural change necessary to build a world in which all people live with dignity, equality, and respect. They harness the power of culture, media, and technology to rally individuals, communities, and organizations to stand for human rights. Their approach to using culture to change culture spans a variety of programs, including on-the-ground engagement and school curricula that guide young people to question gender stereotypes, cutting edge multimedia campaigns that make people question their attitudes and take action to change the status quo, or street theatre in which local communities acknowledge injustices and work to change them. In short, to advance human rights, Breakthrough seeks to transform culture itself.

Primary Area of Impact: Gender Equality
Geographic Areas (Continents): Africa, Asia, North America, South America
Geographic Areas (Countries): Bihar, Canada, China, Haryana, India, Jharkhand, Johannesburg, Kathmandu, Malaysia, New Delhi, Pakistan, Peru,  Rio de Janeiro, Selangor, Stockholm, United States, Uttar Pradesh
Mission: Breakthrough is a global human rights organization working to drive the culture change we need to build a world in which all people live with dignity, equality, and respect.
Breakthrough works to make gender based violence and discrimination unacceptable by transforming cultural and societal norms that perpetuate these practices.
Social Challenge
Worldwide statistics and reports document the stark reality of gender-based violence and discrimination faced by women and girls throughout the world. Evidence of women's vulnerability is reflected in high poverty and illiteracy rates, high rates of female infanticide, unequal sex ratios, early marriage, rape, sexual assault, harassment, neglect, abandonment, and destitution. According to UN Women, about 1 in 3 women worldwide have experienced either violence or sexual violence at some point in their lives. For countless women, the most dangerous place is the home. Furthermore, according to the UN Millennium Project, violence against women is a serious constraint on development. It is directly related to reduced market participation, productivity, and earnings; has substantial social and health costs such as premature mortality and disability; and prevents women from fully participating in the democratic development of their societies. Gender attitudes formed in adolescence and early adulthood contribute to this crisis by creating cultural norms that undervalue women and their rights.
Breakthrough is leading the way in making gender-based violence and discrimination unacceptable by transforming cultural and societal norms that perpetuate these practices. Breakthrough's campaigns and accompanying videos, games/apps, community theater, workshops, and use of the latest media forms have inspired hundreds of millions to rethink and take action around violence against women, sexuality, HIV/AIDS, immigrant rights, and racial justice. They also cultivate grassroots community engagement, train new generations of leaders, and develop strategic partnerships with communities, governments, businesses, and entertainment leaders to raise awareness and inspire action. In all of their programming, they aim for maximum reach and replication so the impact expands beyond individuals and local communities to a national, transnational, and global reach.
Programs at Breakthrough have demonstrated impact on transforming cultural norms and practices. Breakthrough participated in a two-and-a-half year randomized controlled trial looking at school-based educational program delivered to 7th-9th graders across the state of Haryana. Students in Breakthrough's program increased their gender attitude index by 0.2 standard deviations above a control group, which is equivalent to the effect of having parents with more gender-equitable attitudes.
Another one of Breakthrough's program, Bell Bajao, a multimedia campaign highlighting violence against women reached 135 million Indians and registered real changes in knowledge, attitudes, and behaviors. Some changes included a 10% increase in community action to stop violence against women, and 15% more women seeking help in escaping violence. While the impact of culture change work is not easily measured by conventional data analytic tools, Breakthrough's goal is to determine if, and to what extent, the combination of arts, media, technology, and on-the-ground engagement affects attitudes, norms, and values on individual and societal levels.
Breakthrough is unique in the human rights field because of its innovation in using cultural tools and popular multimedia platforms to transform culture. For instance, Breakthrough pioneered gaming for social justice by introducing I Can End Deportation (ICED) in 2008. ICED was the first 3D social justice game on the Internet. ICED was followed by Homeland Guatanamos and America 2049 and together, these games have engaged more than 235,000 players. As culture and narrative change are, by definition, long-term and deeply transformative processes, they have enormous potential to influence individual and community behavior. Breakthrough continues to utilize pop culture tools that have the power to reach mass audiences, subvert norms, shift attitudes, and ultimately drive change.
Knowledge sharing is at the very core of their DNA, and partnerships are invaluable to scaling and strengthening their impact. Their overall approach is grounded in building alliances and promoting intersectionality and cross-issue pollination. Breakthrough works across movements and sectors with over 150 NGO and governmental partners. They facilitate partnerships between social change movements, as well as high level culture change actors. Their digital tools, videos, and toolkits are accessible online for anyone to access, and allow people all over the world to replicate actions in their own communities.
They connect with other leading organizations who have done pioneering work in using culture change communications tools to address issues of HIV/AIDS, gender-based violence/violence against women, and more. Numerous organizations have adapted and implemented Breakthrough's culture change approach to human rights. Over the years, responding to high demand from community-based organizations, Breakthrough has held week-long intensive trainings called the "Breakthrough Institute" for partners building culture change campaigns, applying their approach and experience to advancing human rights in their respective cultural landscapes.
Skoll Foundation Award for Social Entrepreneurship, 2016
YO DONA International Humanitarian Award, Madrid, 2013
Avon Global Award for Excellence in Communications, 2012
Women Achievers Award for Media Excellence, Young Environmentalist Programme Trust, 2012
Games for Change Transmedia Award Nomination, 2011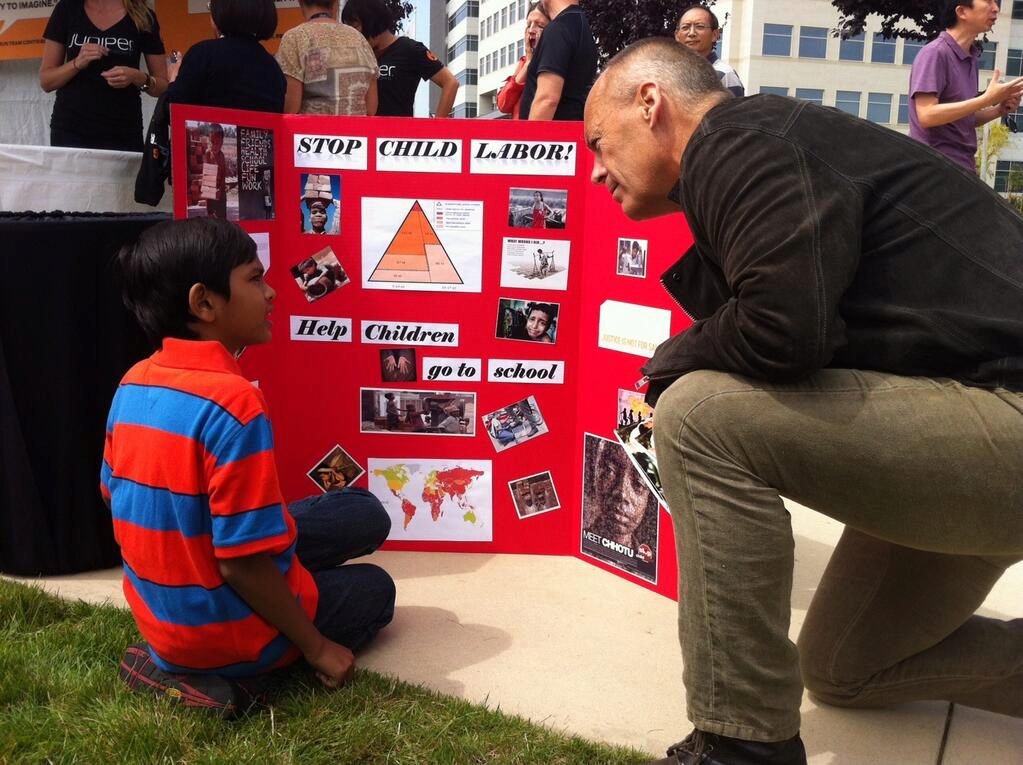 Not for Sale equips and empowers survivors of human trafficking and vulnerable individuals through stability and restoration services, educational tools, professional development, and opportunities for future dignified work.…Read More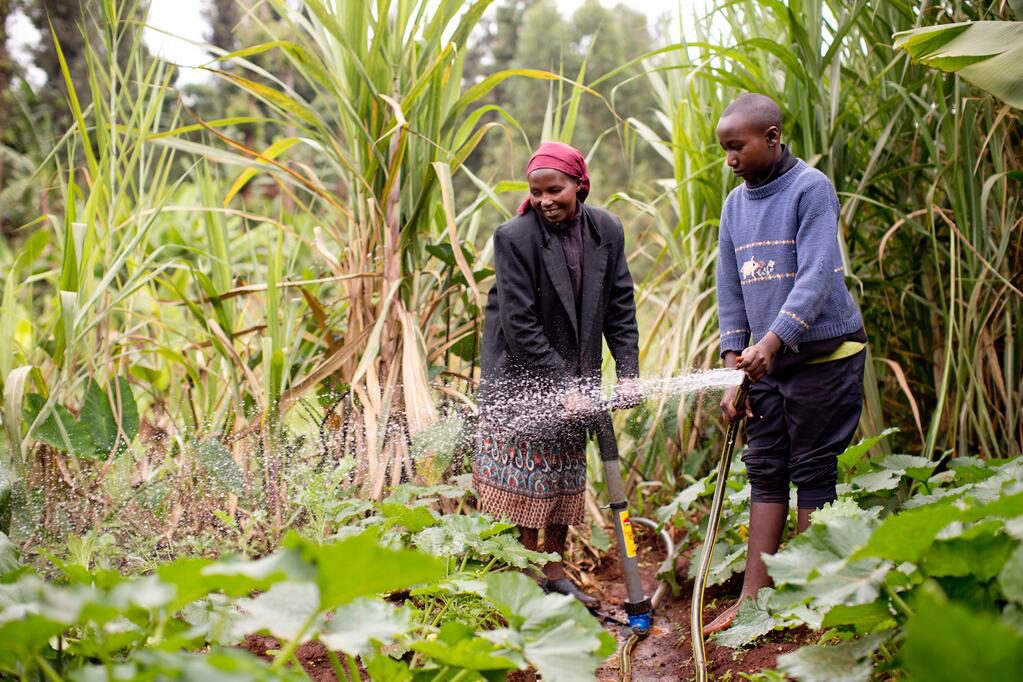 Kickstart finds profitable business opportunities open to many thousands of poor people and then design, manufacture, market, and sell simple technologies that unlock these opportunities in Africa.…Read More