2014 Winner: Breakthrough
Breakthrough harnesses the power of culture, media, and technology to rally individuals, communities, and organizations to stand for human rights. Breakthrough's campaigns and accompanying videos, games/apps, community theater, workshops, and use of the latest media forms have inspired hundreds of millions to rethink and take action around violence against women, sexuality, HIV/AIDS, immigrant rights, and racial justice. In short, to advance human rights, Breakthrough seeks to transform culture itself.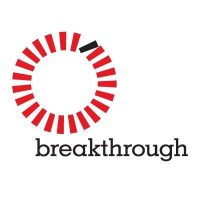 Primary Area of Impact: Gender Equality
Geographic Areas (Continents): Africa, Asia, North America, South America
Geographic Areas (Countries): Bihar, Canada, China, Haryana, India, Jharkhand, Johannesburg, Kathmandu, Malaysia, New Delhi, Pakistan, Peru,  Rio de Janeiro, Selangor, Stockholm, United States, Uttar Pradesh
Mission: Breakthrough is a global human rights organization working to drive the culture change we need to build a world in which all people live with dignity, equality, and respect.
Breakthrough works to make gender based violence and discrimination unacceptable by transforming cultural and societal norms that perpetuate these practices.
Social Challenge
Globally, women and girls are born into a socio-cultural context steeped in discrimination and inequity with ongoing struggles, such as gender-based violence, the most challenging manifestation of discriminatory gender norms with about 1 in 3 women worldwide having experienced either violence or sexual violence at some point in their lives. (UN Women) Gender discrimination creates huge barriers everywhere in the world, but takes on distinct forms depending on the context. Also, there is particular impact on marginalized women, girls and gender non-conforming people of color who live at the intersections of discrimination and structural injustices that prevent full participation in society. In the U.S., despite progress made in the struggle for gender equality, women still face violence, discrimination, and institutional barriers to equal participation in society. Although on the positive side, they have seen more women run for political office and the rise of movements such as #MeToo that have helped to shift the public conversation, many fundamental rights are at risk. India is one of the most dangerous places in the world to be a girl or woman. Early marriage is a serious concern, with one in four girls a child bride (National Family Health Survey) which among other consequences, doubles the likelihood of experiencing violence (International Center for Research on Women). Against this backdrop, Breakthrough works to make gender based violence and discrimination unacceptable by transforming cultural and societal norms that perpetuate these practices. They engage people to shift the power by shaping attitudes and behaviors and building their capacity to lead this change.
Breakthrough represents a unique North-South bridge with a transnational and global reach and organizing strategy. They work through a structure of one vision and mission with two equal legal entities and sister offices based in New York and New Delhi. Together, they determine culturally and politically relevant program priorities and campaigns based on a shared agenda. In 2017, they went through a major leadership transition when their founder and president, Mallika Dutt, stepped down. Through a competitive process, they identified Sohini Bhattacharya, formerly head of Resource Mobilization, as the new CEO and President. Building an agile organization is critical to grow and sustain the progress they have made over the last 20 years. A large part of this is their strong focus on leadership and mentorship across all levels of the organization, which has enabled them to build a space in which people feel empowered. They believe in unlocking the inherent leadership potential in everyone, and invest heavily in the necessary skills to attain this.
Breakthrough has increased its reach and impact significantly since being named a Lipman Family Prize honoree, with a specific focus on transforming the cultural norms and practices that perpetuate violence and discrimination. Culture and narrative change are, by definition, long-term and deeply transformative processes that have enormous potential to influence individual and community behavior. They know through experience that pop culture tools have the power to reach mass audiences, subvert norms, shift attitudes, and ultimately drive the change that enable all of us to thrive. The impact of culture change work is not easily measured by conventional data analytic tools, but their goal is to determine if, and to what extent, our combination of arts, media, technology, and on-the-ground engagement affects attitudes, norms, and values on individual and societal levels. Media scans allow them to track and evaluate the shifting content and nature of public conversation on spotlight issues. A clear systems change measurement is the impact evaluation they conducted on changing norms around early and child marriage in India. . Breakthrough's model in Jharkhand and Bihar, was evaluated by a Randomized Control Trial (RCT), which indicated significant changes.
Breakthrough is a global human rights organization driving the culture change we need to build a world in which all people live with dignity, equality, and respect. They use culture to change culture — whether through on-the-ground engagement and school curricula that guide young people to question gender stereotypes in India — or through cutting edge multimedia campaigns that reach people where they are, make them question their attitudes and behaviors, and take action to change the status quo — to such actions as street theatre in which local communities acknowledge injustices, and work to change them. Knowledge sharing is at the very core of their DNA, and partnerships are invaluable to scaling and strengthening their impact. Their overall approach is grounded in building alliances and promoting intersectionality and cross-issue pollination.
Breakthrough works across movements and sectors, and break silos to increase reach, visibility, and impact, and facilitate partnerships between social change movements, as well as high level culture change actors. In all their programming, they aim for maximum reach and replication so there is not only an impact on individuals or local communities, but a national, transnational, and global reach. Their digital tools, videos, and toolkits are accessible online for anyone to access, and allow people all over the world to replicate actions in their own communities. They have strong linkages with other leading organizations who have done pioneering work in using culture change communications tools to address issues of HIV/AIDS, gender based violence/violence against women, and more. Numerous organizations have adapted and implemented Breakthrough's culture change approach to human rights. Over the years, responding to high demand from community-based organizations, Breakthrough has held week-long intensive trainings, "Breakthrough Institute" for partners building culture change campaigns, applying Breakthrough's approach and experience to advancing human rights in their respective cultural landscapes.
The campaign called for men and boys to take a stand against domestic violence. Bell Bajao! reached 135 million Indians and registered real changes in knowledge, attitudes and behaviors around violence against women, including:
15% more women seeking help in escaping violence
10% increase in community action to stop violence against women
Bell Bajao! video vans traveled 25,000 km reaching more than 7.5 million people
1 million + visits to BellBajao.org
The public awareness Ring the Bell Campaign took place on March 8, 2013 in Brazil, India, Malaysia, South Africa, Sweden and the United States. Celebrities such as Sir Patrick Stewart, Michael Bolton, Son McPherson, Sir Richard Branson and Peter Gabriel urged men to join them in promising to combat all forms of violence against women. Strategies surrounding the campaign yielded:

Nearly 43 million impressions via Twitter (and trended nationally in the U.S.)
Nearly 300,000 Facebook impressions
coverage in/on Asian Age, BBC, CBS, CNN, The New York Times, Reuters, Sunday Times (South Africa), Yahoo, and numerous other outlets.
Nearly 10,000 promises spanning 152 countries
Breakthrough pioneered gaming for social justice by introducing I Can End Deportation (ICED) in 2008. ICED was the first 3D social justice game on the Internet. ICED is followed by Homeland Guatanamos and America 2049 and:
together, these games have engaged more than 235,000 players
an independent evaulation of America 2049 documented willingness of 86% of those surveyed to become active around an issue encountered in the game
In 2016, Breakthrough was awarded the prestigious Skoll Foundation Award for Social Entrepreneurship.
At the 2019 Skoll World Forum, Breakthrough led session with the world's most influential social entrepreneurs, key thought leaders, and strategic partners gather to exchange ideas and activate solutions to global challenges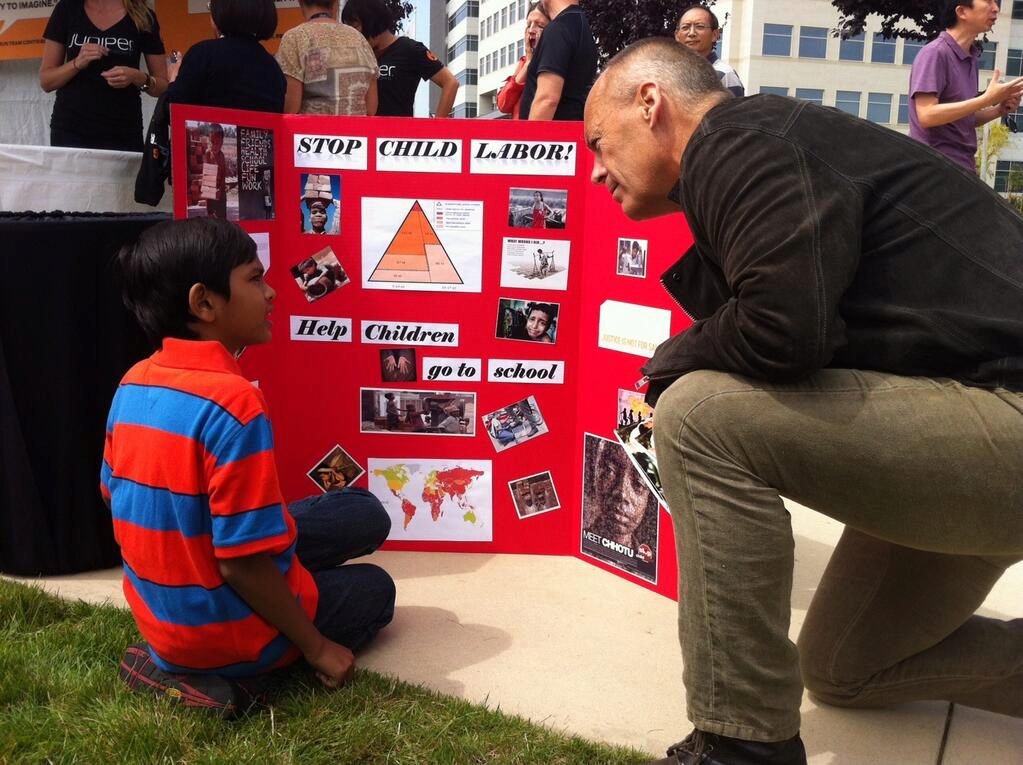 Not for Sale Campaign equips and empowers survivors of human trafficking and vulnerable individuals through services of stability and restoration.…Read More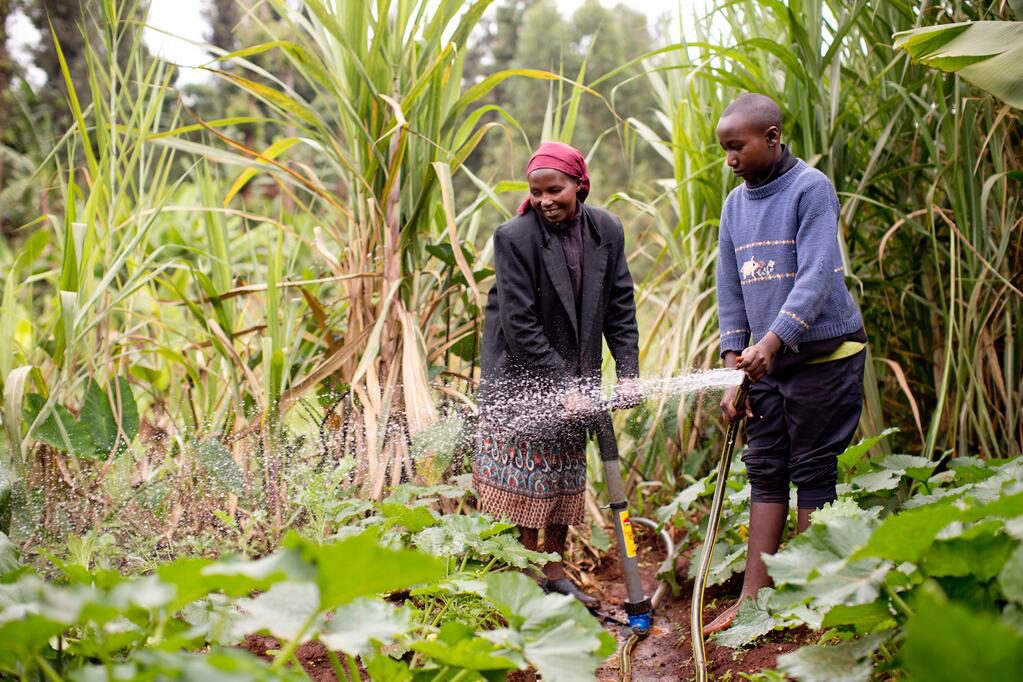 Kickstart is a social enterprise designed to lift millions out of poverty quickly and sustainably in order to change the way the world fights poverty.…Read More