2014 Winner: Not for Sale
Human trafficking and modern slavery are terms that describe the plight of over 30 million individuals living in the world today. Not for Sale's mission is to create a world where no one is for sale. They stand with those who are enslaved, by working across divisions to free them and bring life-enhancing opportunities that break the cycle of vulnerability. Across eight international project locations worldwide, Not for Sale equips and empowers survivors of human trafficking and vulnerable individuals through stability and restoration services, educational tools, professional development, and opportunities for future dignified work.

Primary Area of Impact: Human Rights
Geographic Areas (Continents): Africa, Asia, Europe, South America
Geographic Areas: Mozambique, Netherlands, Peru, Rwanda, South Africa, Thailand, Uganda, Vietnam
Mission: Not For Sale envisions a future without exploitation and forced labor — a world where no one is for sale.
Not For Sale addresses the needs of trafficking victims and at-risk populations.
Social Challenge
There are over 30 million slaves in the world today; men, women, and children are bought and sold like commodities and forced to work in brothels, hotels, restaurants, factories, fields, and more. Slavery is wrapped up in almost every industry's supply chain, tainting the food we eat, the clothes we buy, and the electronics we love. This $32 billion global slave trade is driven by systemic economic, cultural, and political vulnerabilities. The persistence of corruption that undermines the rule of law and the paucity of cross-sector actions allow this criminal activity to proliferate.
This crime of human trafficking and exploitation in labor has been demonstrated to exist in virtually every country around the world, regardless of socioeconomic or political status, history or geographical placement. Traffickers target vulnerable people and communities through deception, fraud, and coercion. While sex trafficking is often at the forefront of our awareness, slave labor and debt bondage are more common. Trafficking victims are often marginalized people who live in poverty and lack opportunities. Sometimes entire villages with few economic opportunities are targeted as ideal laborers who do not have other options. Human trafficking is a fundamental violation of human rights. No person should ever be subjected to abuse, exploitation, and stripped of their dignity.
Not For Sale (NFS) is at the forefront of fighting for a future without exploitation and forced labor, a world where no one is for sale and everyone has access to dignified opportunities and the resources that they need to thrive. At the core of NFS's international project model is the conviction that long-term freedom is centered in an individual's tools for self-empowerment: access to rights, education, and income-generating skills that can directly lead to improved economic opportunities and break the cycle of vulnerability. NFS fully engages with the community through direct service work by providing food, shelter, education and healthcare to victims of modern slavery and exploitation. Additionally, NFS is committed to research and development and creating business and social enterprises that leads to long-term scalable solutions.
In 2015, Not For Sale adopted a new impact framework called the Impact Stack that has three tiers:
Survivors: Tactical approach to survivor care – as of 2021, over 6,030 survivors and exploited people were provided extensive direct services
Research and Business Development: Investigate local economies to assess where they might break the cycle of poverty that makes people vulnerable to being trafficked and create healthier economies
Impact Business: Partner with entrepreneurs to start or grow impact businesses that generate sustainable, fair-wage jobs
NFS's impact growth has been achieved by harnessing the power of talented social and business entrepreneurs through aligned partnership and collaboration. By leaning fully into the Impact Stack methodology, NFS has realized a more robust, multi-faceted financial model that allows them to scale without dependency on government funding or ongoing philanthropic grants.
In every region they work, NFS applies creativity and innovation to protect and empower survivors of exploitation and tackle the root causes of slavery. These strategies are inspired by their Montara Circle gatherings, which attract and inspire innovative entrepreneurs to generate sustainable, replicable solutions within the anti-slavery space. Central to NFS's response is the incubation of social enterprises to generate long-term income streams for their existing projects and to create jobs that can empower and protect those vulnerable and prevent trafficking before it begins.
For example, in the Netherlands, NFS developed a commercial soup product for distribution to stores across Europe to generate revenue to support NFS's work with survivors of human trafficking. NFS then created a restaurant, Dignita, to offer culinary training to exploited people and eventually hire them in the restaurant. All restaurant profits are returned to the social enterprise.
The model at NFS is implementable worldwide and is easily transferable to regions and sectors currently lacking the capacity to deal with the problems of human trafficking. NFS's work represents a large percentage of anti-trafficking services in countries identified as major hubs of human trafficking, such as Thailand and Romania. Yet, there continues to be a need to replicate their model elsewhere around the world. Collaboration is the most important driver of NFS's impact and impact potential. Ultimately their success comes from conjointly setting goals, daily coaching, and coordination with their direct service projects and impact businesses. They are also equipped to share their Impact Stack model with other nonprofits and businesses towards create lasting systemic change to end human trafficking.
Not for Sale founder David Batstone receives Peace Award from UN Women for Peace Association, 2017
USA today: Not For Sale's entrepreneurial approach to philanthropy, 2013
Stanford Social Innovation Review: Impact Sourcing and Investment, 2013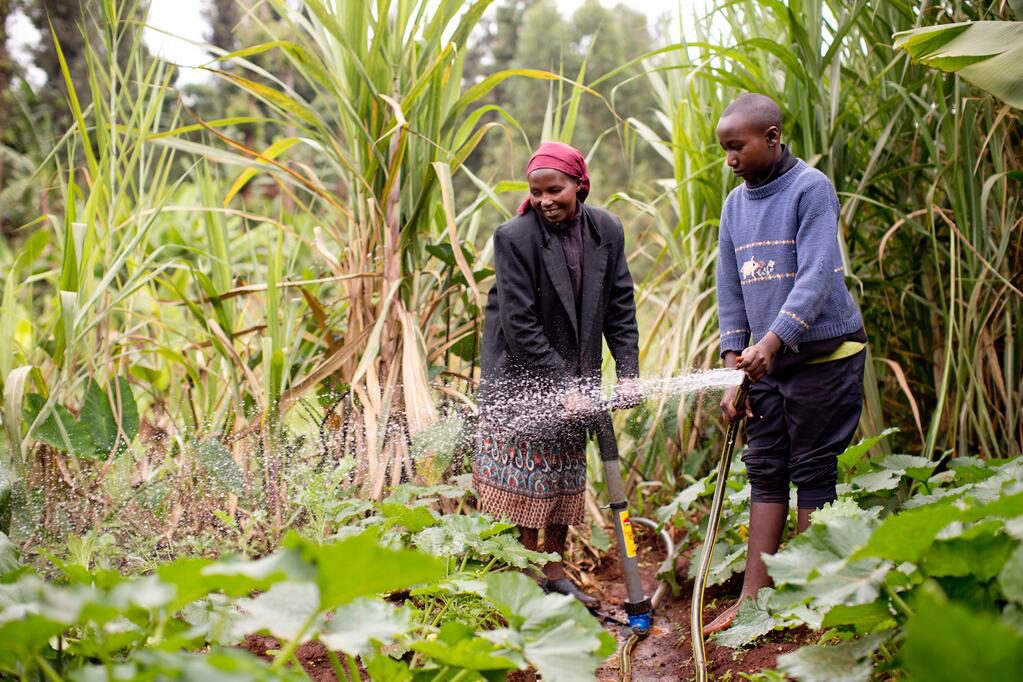 Kickstart finds profitable business opportunities open to many thousands of poor people and then design, manufacture, market, and sell simple technologies that unlock these opportunities in Africa.…Read More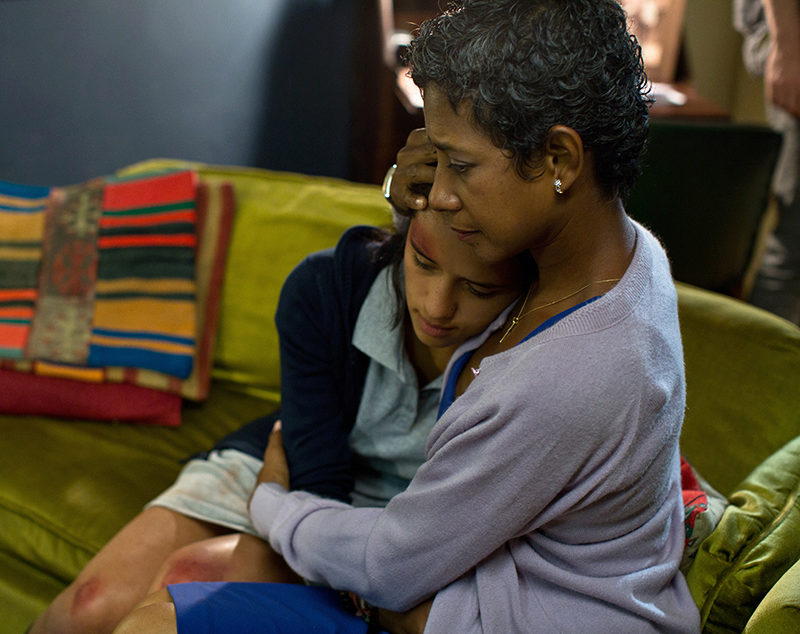 Breakthrough harnesses the power of culture, media, and technology to rally individuals, communities, and organizations to stand for human rights. …Read More