2014 Honoree: Not for Sale
Human trafficking and modern slavery are terms that describe the plight of over 30 million individuals living in the world today. Not for Sale's mission is to create a world where no one is for sale. They stand with those who are enslaved, work across divisions to free them and bring life-enhancing opportunities to break the cycle of vulnerability. Across four international project locations worldwide, Not for Sale equips and empowers survivors of human trafficking and vulnerable individuals through services of stability and restoration, tools for education and professional development and opportunities for future dignified work.

Primary Area of Impact: Human Rights
Geographic Areas (Continents): Asia, Europe, South America
Geographic Areas: Netherlands, Peru, Romania, Thailand
Mission: Not For Sale envisions a future without exploitation and forced labor — where everyone has access to dignified.
Not For Sale addresses the needs of trafficking victims and at-risk populations.
Social Challenge
There are over 30 million slaves in the world today, more than at any other point in time. Men, women, and children are bought and sold like commodities forced to work in brothels, hotels, restaurants, factories, fields, and more. According to the U.S. Department of Health and Human Services, after drug dealing, trafficking of humans is tied with arms dealing as the second-largest criminal industry in the world.  Slavery is wrapped up in almost every industry's supply chain, tainting the food we eat, the clothes we buy and the electronics we love. This $32 billion global slave trade is driven by systemic economic, cultural and political vulnerabilities. The persistence of corruption that undermines the rule of law and the paucity of cross-sector actions allow this criminal activity to proliferate. This crime of human trafficking and exploitation in labor has been demonstrated to exist in virtually every country around the world, regardless of socioeconomic or political status, history or geographical placement. Traffickers target vulnerable people and communities through deception, fraud and coercion. While sex trafficking is often at the forefront of our awareness, slave labor and debt bondage are more common. Trafficking victims are often marginalized people who live in poverty and lack opportunities. Sometimes entire villages with few economic opportunities are targeted as ideal laborers who do not have other options. Often they will not immediately realize that the small loan they accepted will never be paid off due to the high interest rate and continual debt charged by the lender. Human trafficking is a fundamental violation of human rights. No person should ever be subjected to abuse, exploitation, and stripped of their dignity.
Not For Sale is anchored around a core team and board based in Northern California that has the ultimate accountability for setting the organization's vision and overseeing the execution over a distributed leadership model. Their work with survivors relies on having independent project directors in-country to deliver high quality services. Their team in San Francisco is in daily communication with their project directors and key on-site staff to ensure the leaders are properly equipped to effectively reach commonly defined goals. Furthermore, Chief Operating Officer conducts monthly performance measurement calls with project directors and appropriate senior level in-country staff. Research and Business Development of Not For Sale is chiefly driven by Not For Sale's HQ team. Impact Business underscores why a distributed leadership model is crucial to our long-term success. Unlike the vast majority of the anti-trafficking field, which uses their knowledge gained by working with survivors to shift government policy and unlock additional grant revenue, they utilize their knowledge to create successful impact businesses.
In the seven years prior to being named a Lipman Family Prize winner, they utilized what could be described as a traditional NGO model. The information and data they learned from their work directly with survivors of human trafficking equipped them to mobilize a grassroots network and work on governmental policy advocacy. In 2015, Not For Sale adopted a new impact framework called the Impact Stack that has three tiers:
Survivors – Tactical approach to survivor care
Research and Business Development – Investigate local economies to ensure healthy economy
Impact Business – Partner with entrepreneurs to start or grow impact businesses
Collaboration is the most important driver of Not For Sale's impact and impact potential. Ultimately their success comes from conjointly setting goals, daily coaching, and coordination with their direct service projects and impact businesses. Not For Sale empowers and enables leaders at all levels of the Impact Stack, and then creates Impact Roadmaps with key actors within each entity. The Impact Roadmaps serve in tandem as a vision and work statement. They assessed that their model could grow more quickly and effectively by finding and empowering partners that had a demonstrated history of excellence. This approach means they become value-add partners in the following way by making a significant multi-year philanthropic grant commitment to support a portion of their direct service work with survivors.
Their recent impact growth was achieved by harnessing the power of talented social entrepreneurs and business entrepreneurs through aligned partnership and collaboration. This change in model has led to a more robust, multi-faceted financial model that allows them to scale without dependency on government funding or ongoing philanthropic grants. In 2020, collectively their companies are projected to hit nearly $60m in revenue. Their aggregate valuations are approximately $150m. They will generate approximately 78% of Not For Sale's $5m revenue in 2020. The organization's goal is to ramp radically over the next 15 years. Assuming they can maintain these financial and impact baselines, they believe that by 2035 they can assist 99,154 survivors and help improve the lives of 217,831 people through the supply chains of their companies each year. They are also equipped to share their model with other nonprofits and businesses, spreading this impact exponentially.
Not for Sale has supported over 3600 men, women, and children out of situations of exploitation in over 50 countries, of whom approximately 68% are female and 86% are below the age of 25.
1/3 of survivors are individuals rescued from the sex trade and a less but still significant percentage are rescued from forced begging and bonded labor.
In 2012, 302 individuals from 46 countries were rescued from the hands of traffickers and supported through recovery and rehabilitation services. Other accomplishments in 2012 include:
205 individuals were supported through legal advocacy
NFS provided 5,701 total services to 1,450 beneficiaries
453 individuals enrolled in formal education and overall, Not For Sale's education services scaled by over 230% from 2011 to 2012.
324 individuals enrolled in skill-development programs, a 125% increase from 2011.
155 individuals entered long-term dignified employment or established the tools to develop their own business.
Due to their updated model, Not For Sale has been able to expand our work at this level by more than 100%. Today we support an average of 9,154 people per year.
They developed REBBL, a beverage company, changing the economic reality of 3,780 people in 9 villages by growing their yield from 25,000 kilos per year to 350,000 and helping them accrue $0.36 more per kilo they sell.
Through research, they know their companies collectively touch approximately 38,430 people per year through their ingredients and materials. This has effectively increased their annual impact more than 1,000% in five years.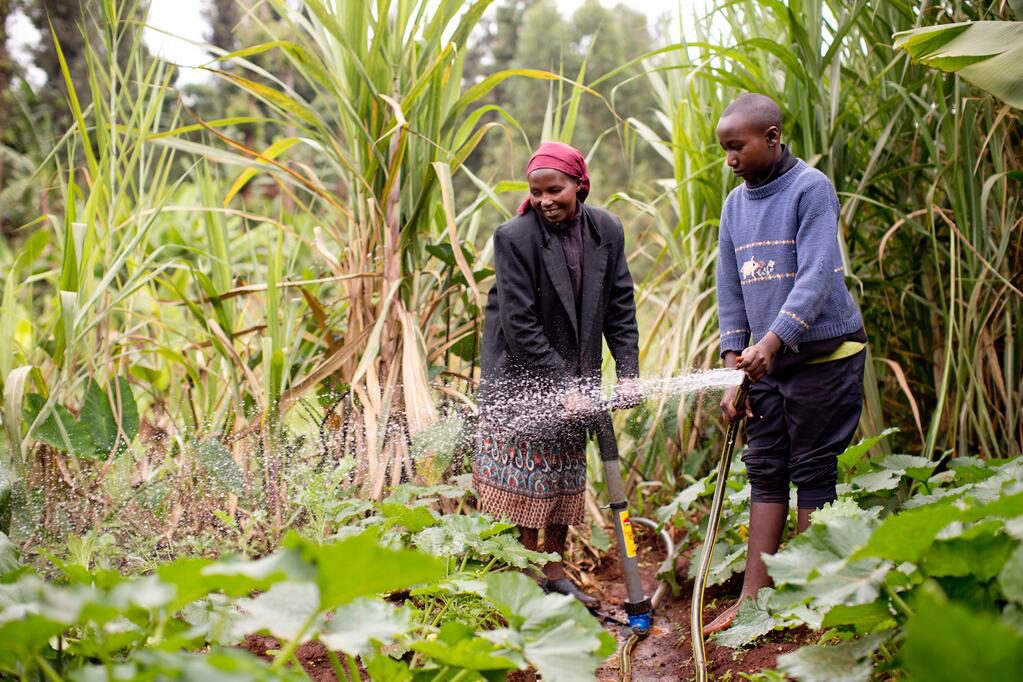 Kickstart is a social enterprise designed to lift millions out of poverty quickly and sustainably in order to change the way the world fights poverty.…Read More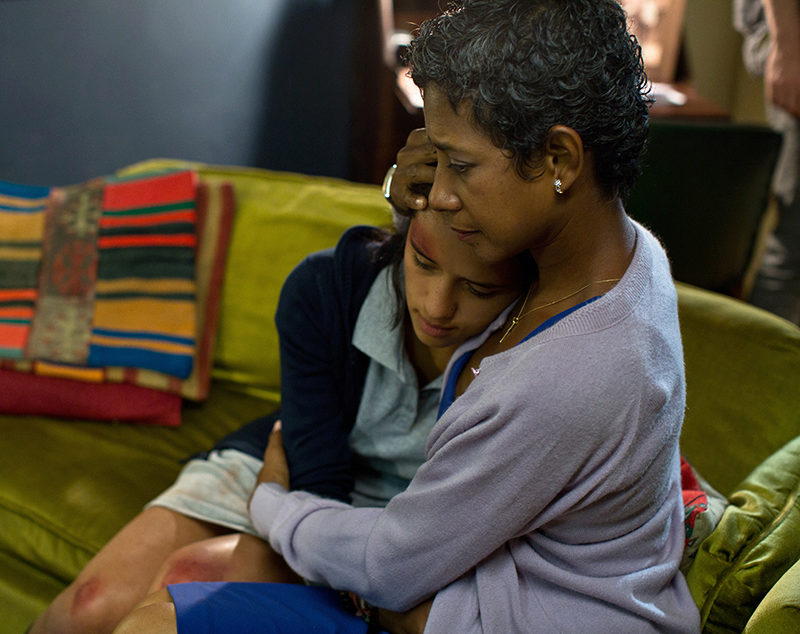 Breakthrough is a global human rights organization working to make violence against women and girls unacceptable.…Read More