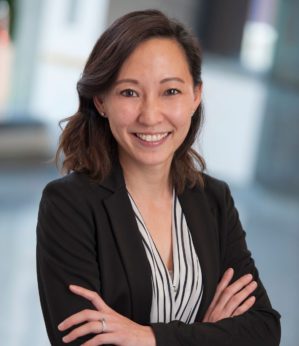 Euria Min
Director, The Lipman Family Prize
McNulty Leadership Program
The Wharton School, University of Pennsylvania
more
Euria is the Director of the Barry & Marie Lipman Family Prize. She has previously served as Director of Operations for the Robert A. Fox Leadership Program in the School of Arts & Sciences at Penn, helping students identify, develop and apply their unique skills and passion through developmental research or public service fellowship opportunities, both domestically and internationally. She also served as the Director of Operations for the Fels Institute of Government, Penn's Master of Public Administration program.
She graduated summa cum laude from UCLA with a B.A. in Communication Studies and minor in Global Studies, and received her master's in Public Administration from Cal State Long Beach. Euria grew up in Chicago and Los Angeles, and now calls Philadelphia home. She is an active volunteer in the Philadelphia community, serving as judge of elections for her neighborhood polling place, an associate board member for Covenant House PA, and previously working with the district attorney's office juvenile justice diversion program and the American Red Cross disaster action response team. She currently lives in the Old City area with her husband.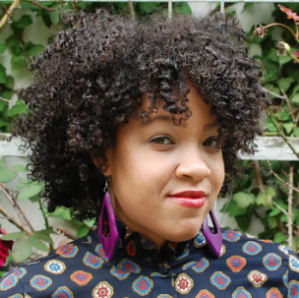 Tunisia Meek
Program Manager, The Lipman Family Prize
The Wharton School, University of Pennsylvania
more
Tunisia coordinates logistics and operations for the Lipman Family Prize. Prior to joining Wharton, Tunisia worked at the United Way of Greater Philadelphia and Southern New Jersey, where she provided administrative and operational support for the Education Team in the Impact Department, helped to manage grant applications and reporting.  She also served as a Special Projects Coordinator at The Philadelphia Tribune where she co-managed special events.
Born and raised in West Philadelphia, Tunisia stayed in her hometown for higher education receiving her Bachelor's degree in English from Temple University. She is currently a member of the Steering Committee for the newly launched Philadelphia Black Giving Circle and hopes to continue her professional journey along the philanthropic path.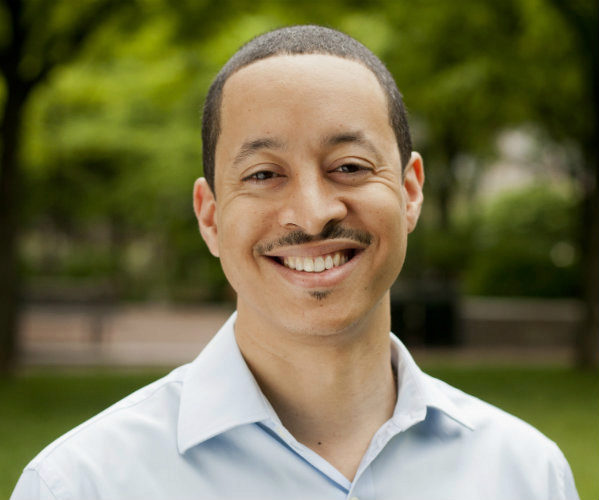 Umi Howard
Senior Director
McNulty Leadership Program
more
Umi joined the Wharton School in 2011 to establish and serve as Director of the Lipman Family Prize, an annual global competition that celebrates leadership and innovation in the social sector with an emphasis on impact and transferability of practices. As of January 2019, Umi has taken a new position as Senior Director of the McNulty Leadership Program. Umi is responsible for developing and executing an external strategy for Wharton's leadership initiatives, in partnership with Wharton Executive Education and Wharton External Affairs.  Key components of the strategy include the stewardship of key donors, development of corporate and foundation partnerships, and the design of executive and public programs in support of the School's revenue-generating and philanthropic goals.  He also leads our portfolio of civic leadership programs, including the Lipman Family Prize, the Lipman Fellows Program, and the Nonprofit Board Fellows Program.
Prior to joining Wharton, Umi spent fifteen years working in the social impact sector in a variety of roles, including running a social enterprise, organizational consulting, curriculum design and instruction, philanthropy and board service. Umi is a graduate of Vassar College and received his Master's from the University of Pennsylvania's Graduate School of Education.

Kate FitzGerald
Marketing Director
McNulty Leadership Program
more
Kate FitzGerald is a Director of Marketing & Communications for the Leadership Program and has been with Wharton for six years. Kate is responsible for all marketing and communications activities across the Center, Leadership Program, and the Lipman Family Prize. This includes development and implementation of a strategic marketing plan and overall brand identity for what will become the Wharton Global Leadership Institute. She oversees the ongoing maintenance of multiple media channels, including the Center and Program websites, the Leadership program social media presence and the photography and video creation needed to promote the brand and programs.
Kate holds a B.A. in Communications from the University of San Diego and an M.A. in Marketing and Advertising from Emerson College. She comes from a 15 year career in corporate marketing, with a focus in identity branding and messaging. Prior to coming back to her home base of Philadelphia, she spent several years living in Europe and Asia. Kate lives outside of Philadelphia and cherishes her time with her husband Josh, and two young children, Erin and Brendan. In her "free time", Kate is an avid runner, having completed four marathons and several sprint triathlons.