.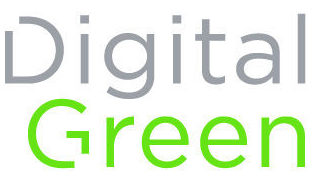 Primary Area of Impact: Economic Development
Geographic Areas: India, Ethiopia and Bangladesh
Year Founded: 2009
Overview
Digital Green is a global development organization that empowers smallholder farmers to lift themselves out of poverty by harnessing the collective power of technology and grassroots-level partnerships. It began in 2006 as a project by Microsoft Research in India to understand how tech could support smart-scale farming systems. Two years later, the project was morphed into a full-fledged nonprofit. Since then, Digital Green has created a video-enabled approach for scalable tech-based, community-driven solution to poverty alleviation for smallholder farmers.
Social Challenge
Although smallholder farmers produce up to 80% of the food supply in Asia and sub-Saharan Africa, the highest incidence of poverty globally is associated with agricultural employment. Seventy percent of the world's poor live in rural areas, relying on agriculture for their livelihoods. As rural populations grow in developing countries, small and marginal land holdings are growing while average farm sizes shrink. The Food and Agriculture Organization (FAO) estimates that 72% of all farms worldwide are smaller than one hectare. Small-scale farmers are particularly vulnerable to the increasing frequency of floods and drought, shifting rainfall patterns, and spread of pests and diseases. Their acute vulnerability to shocks makes smallholder farmers more likely to be malnourished.
Digital Green's beneficiaries are smallholder farmers, primarily in India and Ethiopia, who typify national statistics. Undernutrition is significant in both India and Ethiopia, where 40% of rural children under five years old are stunted (UNICEF). One third of Ethiopia's rural population (27.1 million) and 15% of India's rural population (196.2 million) earn less than $1.90 per day (World Bank). In Ethiopia, on average, their beneficiaries own about one hectare of land (farm sizes range from 0.5 – 2.0 hectares), whereas in India, the majority of beneficiaries' plots are smaller than one hectare. The farmers they work with have 3-4 years of education on average, and over one third cannot read or write. In India, more than 90% of the people Digital Green reaches are women, who are members of village-level self-help groups who meet to learn about agricultural or health practices. In Ethiopia, where significantly more men than women participate in farmer development groups organized by the national extension system, men comprise about 75% of beneficiaries.

Accomplishments
In India, Digital Green has reached 1.8 million farmers, 90% are women.
In FY 2018-2019, participating farmers achieved an average yield increase of 22%.
Digital Green has begun expanding their efforts to make an even larger impact worldwide through agriculture and health initiatives in Afghanistan, Bangladesh, Ghana, Guinea, Malawi, Mozambique, Niger, Senegal, and Tanzania.
2.3 million households reached.
Million Lives Club recognized Digital Green as a Vanguard member for having directly impacted over a million lives: 2019.
Digital Green was the winner of the World Bank's Disruptive Agriculture Technology Challenge: 2019 MIT Technology Review Innovators Under 35: 2015.
Video about their platform, FarmStack (formally known as HayStack)