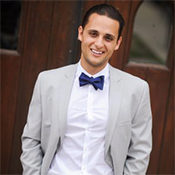 Greg Coussa
Manager, Spring Impact
more
Greg Coussa is the U.S. Director for Spring Impact responsible for developing and leading the U.S. office's strategy and operations, while overseeing a portfolio of domestic and international projects. With a passion for helping organizations scale their impact, Greg has had the opportunity to work on a number of socially-focused ventures including, the BOMA Project, Foundation for Ecological Security (FES), Sistema Biobolsa, Lava Mae, and USAID's Yaajeende project in Senegal. Greg also served as a judge for Stanford's Graduate School of Business' Social Innovation Competition for emerging social ventures.
Greg's past experience as a management consultant at a boutique strategy firm in the financial services industry, has helped inform both client and internal aspects of his work. In addition to his management consultant role, Greg led the development of a microfinance program for a nonprofit in Haiti.
After his experience in Haiti, Greg decided to pursue his MBA and attended University of Oxford's Saïd Business School. While at Oxford, he was a Skoll World Forum Fellow and the recipient of the Skoll Centre Ecosystem Award.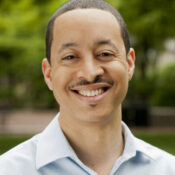 Umi Howard
Director, Lipman Family Prize
Lecturer, University of Pennsylvania School of Social Policy & Practice
more
Umi Howard joined the Wharton School in 2011 to establish and serve as Director of the Lipman Family Prize, an annual global competition that celebrates leadership and innovation in the social sector with an emphasis on impact and transferability of practices.  He is also a lecturer and leadership facilitator through the McNulty Leadership Program.
Prior to joining Wharton, Umi spent fifteen years working in the social impact sector in a variety of roles, including running a social enterprise, organizational consulting, curriculum design and instruction, philanthropy and board service.  He also led organizational development initiatives at United Way of Southeastern Pennsylvania and managed one of the organization's grant portfolios.
Umi's intense passion for positive social impact and leadership development, and his experiences working in South Africa, Ecuador and the United States give him a unique perspective on leadership, which he brings to both the classroom and the numerous Philadelphia-area boards on which he serves.
Umi is a graduate of Vassar College and received his Master's from the University of Pennsylvania's Graduate School of Education. He and his wife raise their four sons in the Germantown section of Philadelphia.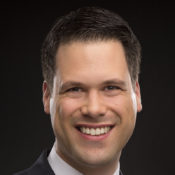 Martin Ihrig
Adjunct Professor, Management, The Wharton School
more
Martin Ihrig is an adjunct associate professor at the University of Pennsylvania Graduate School of Education. He is also associate dean and clinical professor at New York University and an adjunct professor at the Wharton School of the University of Pennsylvania. As a faculty member at Penn GSE, Dr. Ihrig teaches in the Penn Chief Learning Officer program and the Mid-Career Doctoral Program in Educational Leadership. Also at Penn GSE, he served as the founding academic director of the nation's first executive master's in Education Entrepreneurship program.
As a faculty member at the Wharton School, Dr. Ihrig teaches strategy, entrepreneurship, and innovation in the open enrollment and customized programs at the Aresty Institute of Executive Education. His research and consulting focuses on the strategic and entrepreneurial management of knowledge (SEM-K), and he is the co-founder and former research director of the SEM-K initiative at Wharton's Snider Entrepreneurial Research Center.
In his position at New York University, Dr. Ihrig runs the Division of Programs in Business at the NYU School of Professional Studies. Dr. Ihrig is also the co-founder and president of I-Space Institute, an applied research and consulting venture that helps organizations create innovation growth opportunities. In addition, he has previously served as a visiting professor at Lappeenranta University of Technology in Finland. He received his Master of Business Studies from University College Dublin and his doctorate in Business Administration from Technische Universität Berlin.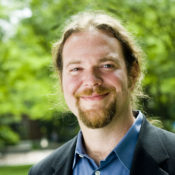 Jeff Klein
Executive Director, McNulty Leadership Program
Lecturer, Wharton Executive Education; University of Pennsylvania School of Social Policy & Practice
more
Jeff Klein is the Executive Director of the McNulty Leadership Program and a Lecturer at The Wharton School and the School of Social Policy and Practice at the University of Pennsylvania.
As Executive Director, Jeff is responsible for the portfolio of curricular and co-curricular leadership development programs available to Wharton Undergraduates, fulltime, and executive MBA students, and for directing the School's efforts to create the Wharton Global Leadership Institute.   He teaches an interdisciplinary graduate level course at the University of Pennsylvania, Leadership and Social Change; supervises multiple Field Application Projects; and delivers a variety of workshops, seminars, and conferences for students, managers, and executives.  Jeff also chairs the Steering Committee for the Lipman Family Prize, an annual $125,000 social sector award launched in 2011.
In addition, Jeff designs and delivers leadership workshops and courses for executive clients through Wharton Executive Education.  As a Learning Director, Jeff leads two weeklong executive courses, Creating and Leading High Performing Teams and The Leadership Edge:  Strategies for New Leaders.  He also worked with a variety of corporate, nonprofit, and governmental clients, including Alcoa, AXA, the City of Philadelphia, Deloitte, FINRA, iDE, Komaza, Merrill Lynch, the Mt. Rainier Institute, the National Outdoor Leadership School, Novartis, Novo Nordisk, the Philadelphia Eagles Youth Partnership, Toyota, the United Nations, and Vanguard.
Jeff is an honors graduate of The Wharton School, University of Pennsylvania (MBA) and Penn State University (B.A., B.S.), and is currently a doctoral student studying educational leadership.  Prior to his current career as a scholar and practitioner, Jeff held a variety of financial roles at AT&T and its cable unit, AT&T Broadband, concluding his career as a product CFO and the Executive Director of Financial Planning and Analysis.  Throughout his life, Jeff has grown his appreciation for authentic, creative leadership supported by thoughtful analysis and a willingness to learn through action and reflection.
He serves as a board member for the Philadelphia chapter of Summer Search, a Strategic Advisor to the Global Partnerships Forum and a member of the Leadership Development Committee for the Pig Iron Theatre Company. He also serves as co-host for Leadership In Action on SiriusXM radio channel 111, "Business Powered by Wharton." Jeff is married to Heidi, with whom he has two kind and rambunctious children, Samantha and Jakob.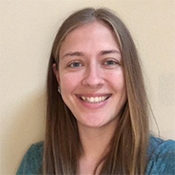 Raili Marks
Manager, Spring Impact
more
Raili Marks joined Spring Impact in 2016 after spending two years in Benin, West Africa, working with the US Peace Corps on sustainable community development programs, replicating proven innovations to improve livelihoods in the domains of food security and agriculture, environmental outreach, poverty alleviation, public health and women's empowerment.
Since joining the organisation, Raili has assisted clients such as the Foundation for Ecological Security, Village Enterprise, Recovery Café, and Welcoming America in designing, systemising and piloting their impact solutions to scale.
Raili has also worked as a project manager and consultant in utility-scale renewable energy development, where she co-authored a process standard to systemise projects across a global organisation of 17,000 staff.  She has also worked in outreach for an environmental conservation non-profit.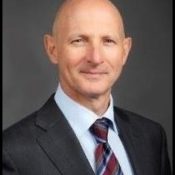 James D. Thompson
Founder & Director, Wharton Social Enterprise Program
Co-author,  Social Entrepreneur's Playbook
more
Jim Thompson is the co-author of The Social Entrepreneur's Playbook; co-founder and director of the Wharton Social Entrepreneurship Program; and Adjunct Associate Professor at the School of Social Policy and Practice of the University of Pennsylvania. His current areas of research focus are social innovation, future market growth, and investment under conditions of high uncertainty.
He teaches in Wharton Executive Education programs and works with management teams around the world to design and execute growth strategies that increase the value of their firms. Prior to joining the academic world, he was a divisional director of a public company, responsible for business unit turnarounds and new market development. In addition to academic interests he currently serves on the executive board of a venture capital-funded technology company in Philadelphia.
Jim holds a PhD from The Swiss Institute of Technology (EPFL) and is published in the Harvard Business Review, Journal of Management, Long Range Planning, Management Science, Organization Science, and the Research-Technology Management Journal. He is a recipient of Best Paper Awards in the Academy of Management and the American Marketing Association.